Undergraduate Courses
Podcasts of Orientation sessions are available on the podcasts page here
Congratulations on gaining your place to study at Trinity! We're delighted that you have chosen to study with us and will do all we can to help you settle in.
The information provided on this page tells you what you need to know before you come to join us; please read the information for students on all courses and then check the table below to see if your course is listed. If your course is listed here, please click on the link to go to the course's page which has additional pre-registration forms and information. If your course is not listed, all the information you need before you can register is available on this page.
Trinity Access Programmes students, International students, mature students and students with disabilities all have extra information they need before starting with us in September.
Timeline of key dates for undergraduate orientation
| | |
| --- | --- |
| 17 August 2016 | Leaving Certificate Results |
| 17 August 2016 | Email from Trinity with important login and registration information |
| 22 August 2016 | CAO Round 1 Offers |
| 22 August 2016 | Trinity Welcome packs posted |
| 12-14 September 2016 | Mature (Undergraduate) Orientation |
| 19-23 September 2016 | Freshers' Week (Orientation for Undergraduates). |
| Monday 26 September 2016 | Classes start (check your lecture timetable on my.tcd.ie. Your first semester classes will start in 'Week 5' on the portal, which is the week beginning 26 September) |
Information for all courses
The Provost's Welcome
The Provost's Welcome will take place on: Monday 19th September at 5pm and Tuesday 20th at 5pm in the Ed Burke Theatre in the Arts Building.
Students with surnames beginning A to L to attend on Monday 19th and students with surnames M to Z to attend on Tuesday.
Timetables for 2016-2017 Orientation
Please note that lunchtime talks are optional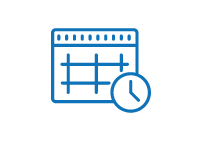 Your personalised timetable for Orientation week events is available on my.tcd.ie now if you have accepted your place in Trinity. This timetable is subject to change so please make sure to check it regularly during Orientation week. A guide to accessing your timetable is available here
If you have any difficulty viewing your timetable, please contact transitionoffice@tcd.ie
Trinity MyDay app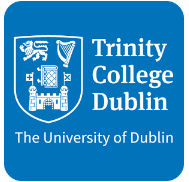 Download the Trinity MyDay app for Android and iPhone. This app, in conjunction with the desktop site (myday.tcd.ie) gives you centralised access to all of your College services, from timetables to email to printing credit. Your Orientation week timetable will also be accessible through the Timetable tile in the app. You will login with the username and password you receive after you register.
Download for iOS
Download for Android
Information for all students
Additional information for: