Undergraduate Courses
Information on Orientation 2017 will be published here as it becomes available
Please check below to see your course-specific information
Timeline of key dates for undergraduate orientation 2017
| | |
| --- | --- |
| 16 August 2017 | Leaving Certificate Results |
| 16 August 2017 | Email from Trinity with important login and registration information |
| 21 August 2017 | CAO Round 1 Offers |
| 21 August 2017 | Trinity Welcome packs posted |
| 18-22 September 2017 | Freshers' Week (Orientation for Undergraduates) |
| Monday 25 September 2017 | Classes start (check your lecture timetable on my.tcd.ie. Your first semester classes will start in 'Week 5' on the portal, which is the week beginning 25 September) |
Information for all courses
The Provost's Welcome
The Provost's Welcome will take place on: Monday 18th September at 5pm and Tuesday 19th at 5pm in the Ed Burke Theatre in the Arts Building.
Students with surnames beginning A to L to attend on Monday 18th and students with surnames M to Z to attend on Tuesday.
Timetables for 2017-18 Orientation
Timetables will be available in late August. Please check back here for more information
Trinity MyDay app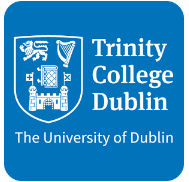 Download the Trinity MyDay app for Android and iPhone. This app, in conjunction with the desktop site (myday.tcd.ie) gives you centralised access to all of your College services, from timetables to email to printing credit. Your Orientation week timetable will also be accessible through the Timetable tile in the app. You will login with the username and password you receive after you register.
Download for iOS
Download for Android
*Important Course Information*