Timetables
Your personalised timetable for Orientation week events will be available on my.tcd.ie in September when you have accepted your place in Trinity. This timetable is subject to change so please make sure to check it regularly during Orientation week. Follow the instructions below to view your timetable:
1. Log in to my.tcd.ie using the details sent out to you by the Academic Registry during the summer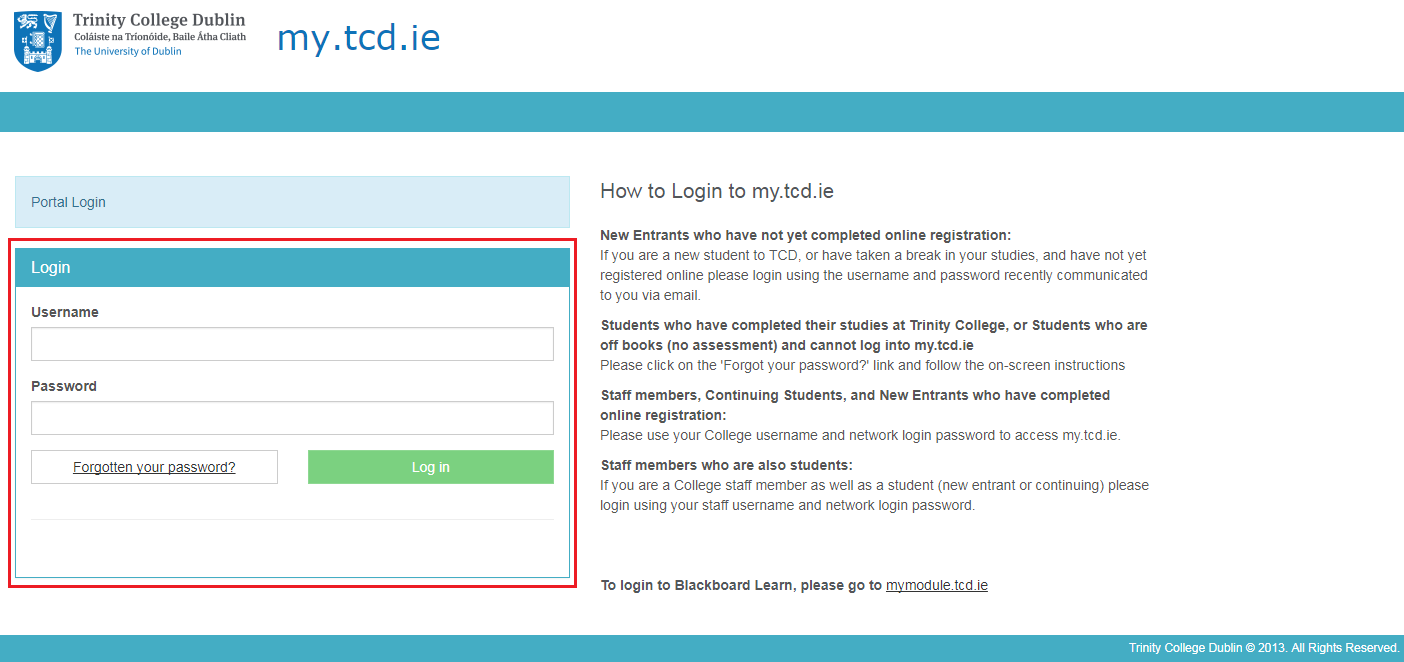 2. Select 'My Timetable' from the dropdown menu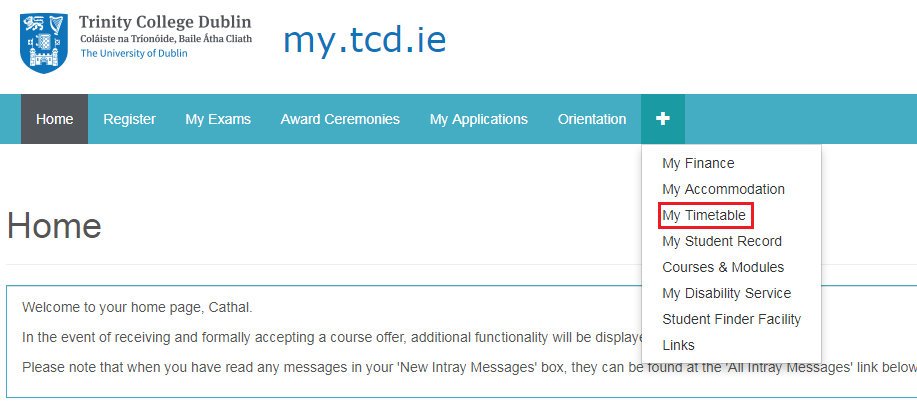 3. Select 'View My Orientation Timetable'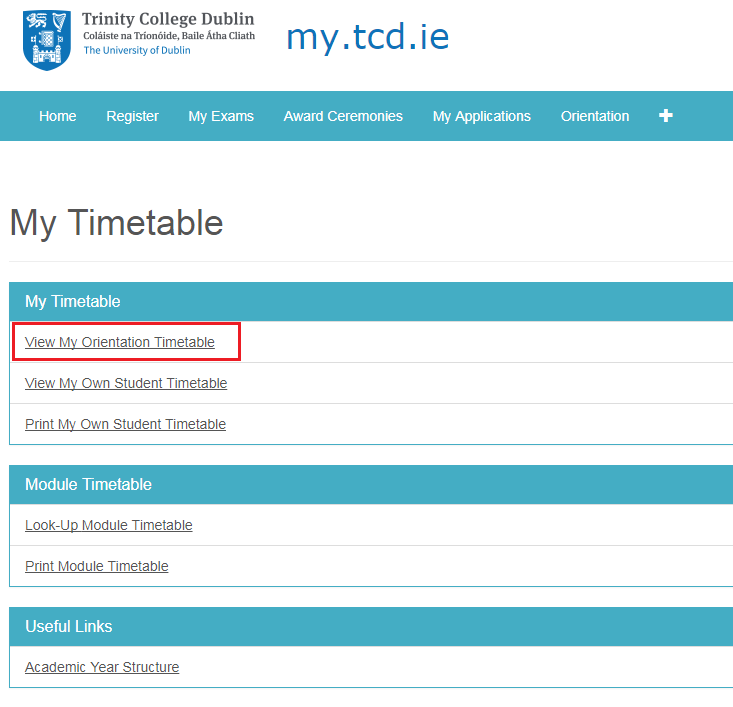 4. If you selected 'View My Own Student Timetable', you can filter it by week to just see your orientation events
Click 'Options' and select Week 2 on the left of the calendar. Orientation takes place in week 2 of the Academic Calendar, just one of many Trinity quirks you'll learn over the next number of years!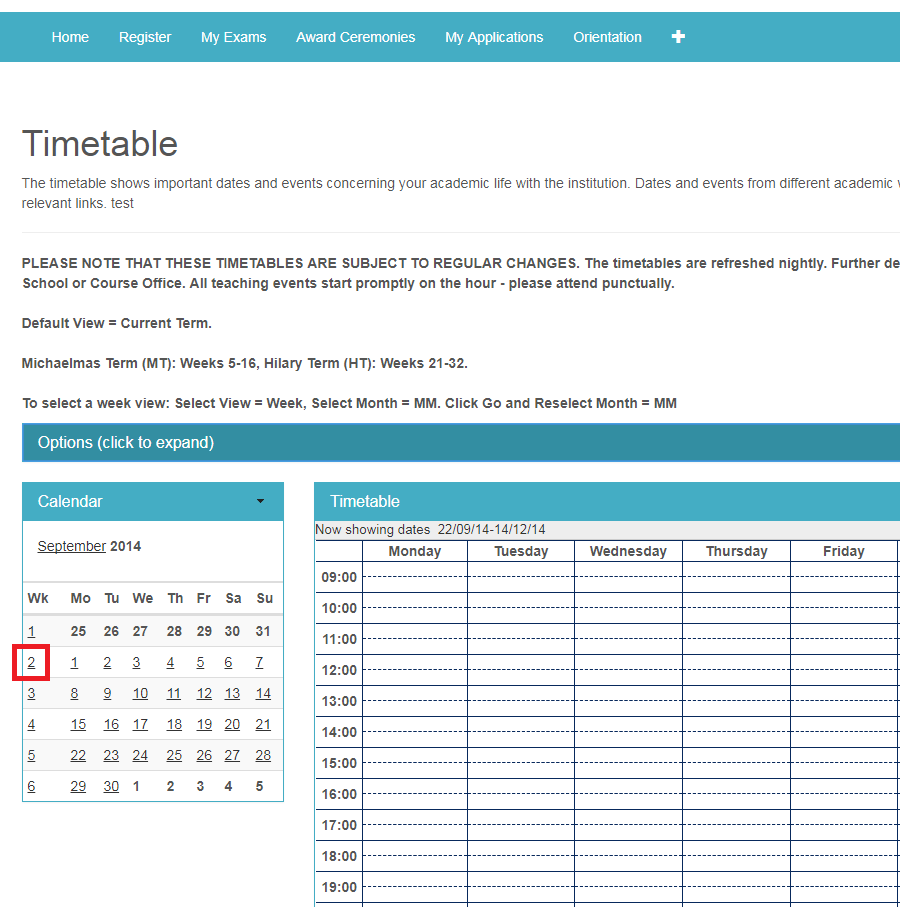 Note: Dental School students have their course orientation session starting on Monday 10 September, please see the details on your course page
If you have difficulty accessing your timetable, please contact transitionoffice@tcd.ie