Department of Political Science
The Department of Political Science at Trinity College, University of Dublin, is one of the top Political Science departments in Europe. It is a vibrant, outward-looking department that combines intensive research activity with the strongest commitment to high quality undergraduate and postgraduate teaching..
News
Congratulations To Our New Scholars In Political Science On Their Success
The Department congratulates the 5 undergraduate students of Political Science elected to Scholarship on 10 April 2015: Christopher Doughty (History and Political Science), Samuel Alexander Thomas Johnston (PPES), Patrick Lavelle (PPES), Ciara Molloy (History and Political Science), and Matt Murtagh-White (PPES).
Professor Gail McElroy secures Irish Research Council New Foundations Funding
Professor Gail McElroy, Head of the Department of Political Science, has secured funding from the Irish Research Council. Under Strand 3: Enhancing Knowledge Exchange of the New Foundations Programme her research will focus on 'Gender and legislative debate in Ireland: When and what female TDs talk about'.
Students Excel in Irish Times Debating Competition
Congratulations to Rónán O'Connor (TSM Economics and Sociology) of Trinity's Philosophical Society who was part of the winning team at the Annual Irish Times debating competition and to William Dunne (PPES) of the Trinity Historical society who was a runner up in the competition. Now in its 55th year, the Irish Times debating championship was established to promote excellence in oratory and debating.
In The Spotlight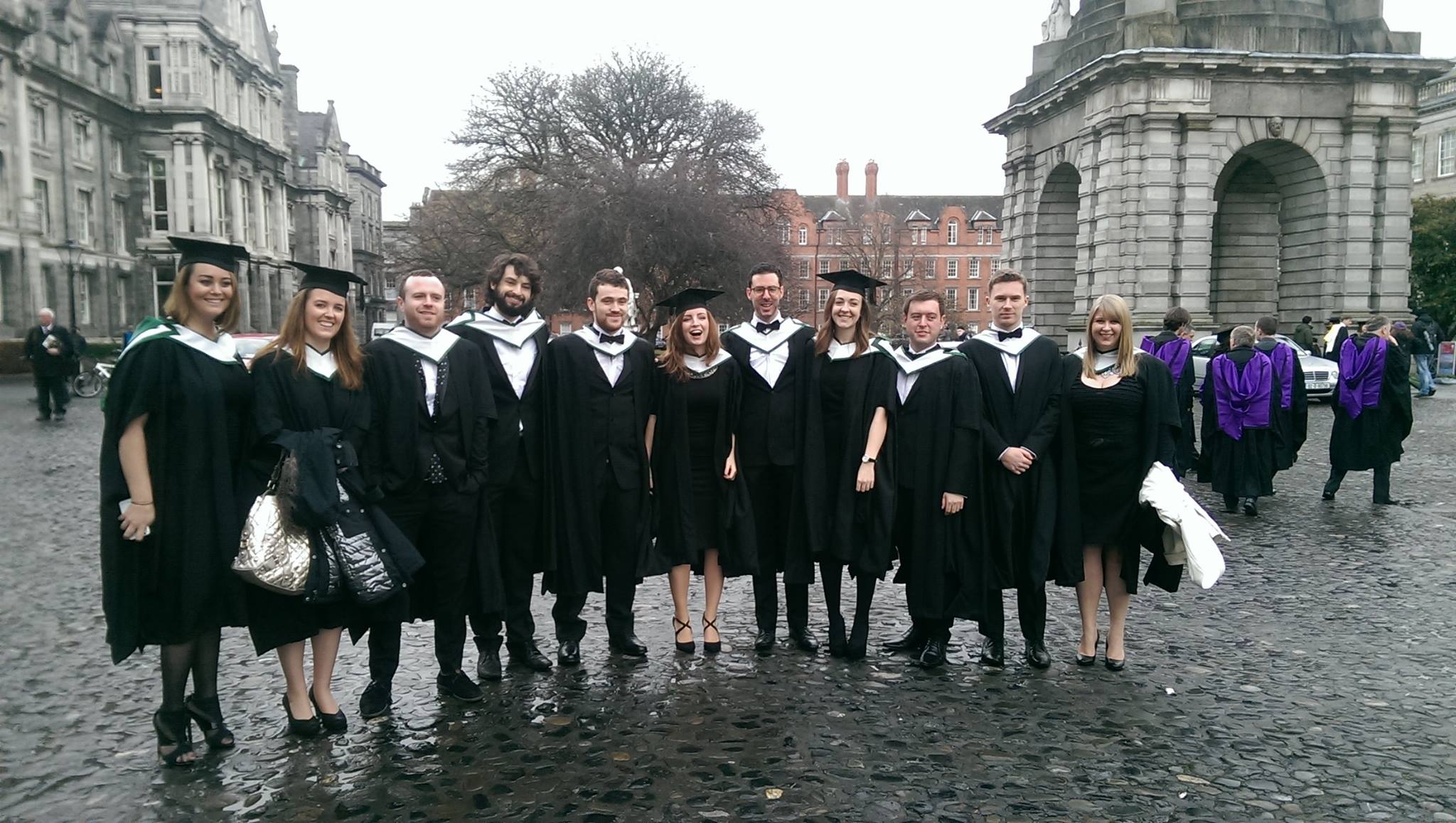 Now Accepting Postgraduate Applications
We are now accepting applications for the M.Sc. in Politics and Public Policy and M.Sc. in International Politics . Applications are now closed for our PhD programme
The Department is proud to announce the launch of Dr William Phelan's new book: In Place of Inter-State Retaliation: The European Union's Rejection of Inter-state Trade Sanctions and Trade Remedies