Trinity College Dublin presents: Translational Paediatric Research Symposium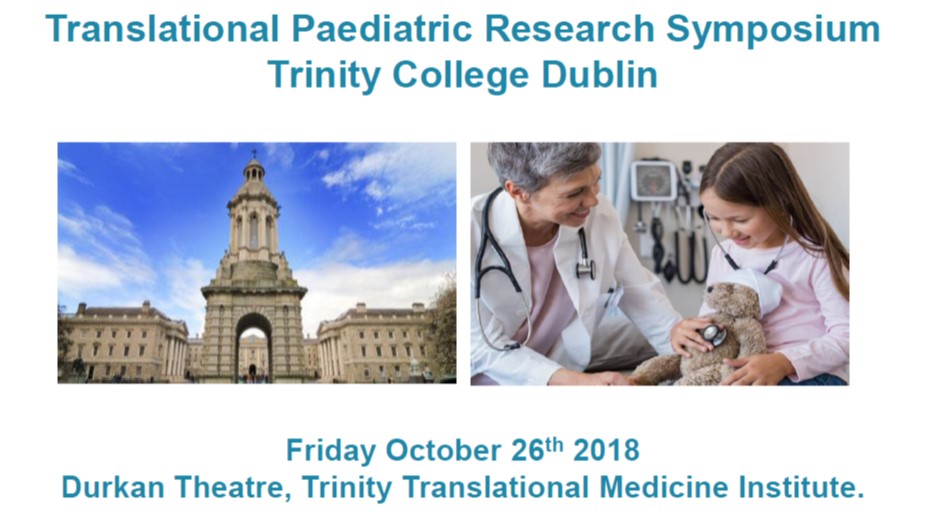 Friday 26th October 2018 - Durkan Theatre, Trinity Translational Medicine Institute.
Showcasing strengths in Paediatric Translational Research across Trinity College Dublin, the Symposium aims to develop and facilitate multidisciplinary engagement and collaboration in this thematic area.
Anyone with an interest in research to improve children's health is invited to attend. Contact Dr Patrick Walsh at walshp10@tcd.ie for more information.
Session Speakers
Translational Paediatric Research Across TCD - Prof Eleanor Molloy
Paediatric Neuroscience - Prof Rhodri Cusack, Prof Louise Gallagher
Paediatric Immunology/Inflammation - Prof Padraic Fallon, Dr Sarah Doyle
Paediatric Cancer - Prof Maureen O'Sullivan, Prof Clair Gardiner
Funding Opportunities in Paediatric Research - Dr Jacinta Kelly, CEO NCRC
Selected Short talks - Post docs / Students