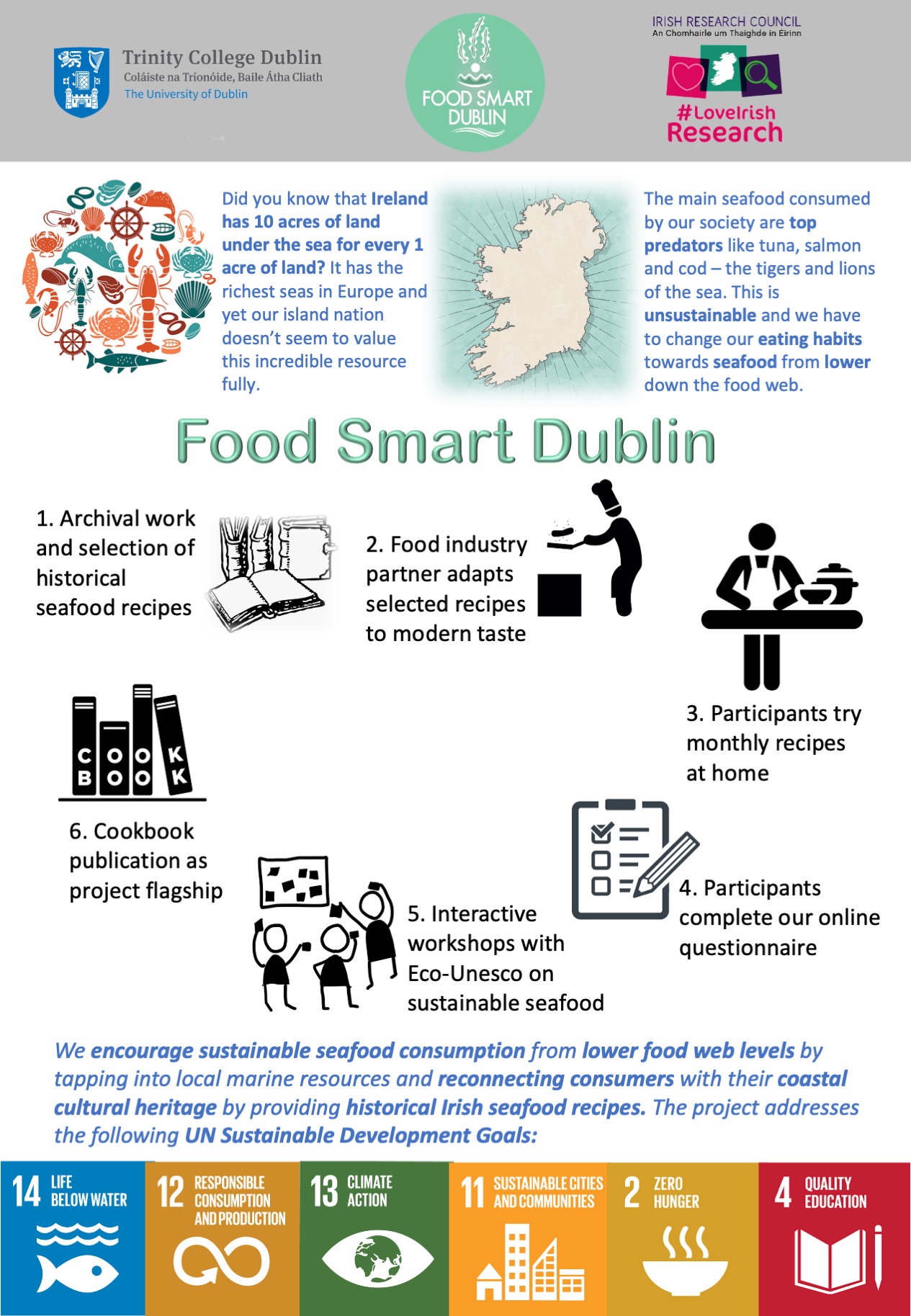 About Food Smart Dublin
A modern lifestyle is connected with safe, healthy and tasty food. Seafood is increasingly a popular choice, especially after the sushi revolution of the last couple of decades in western Europe and the emergence of many celebrity chefs. But the change has come with dirty consequences as a healthy diet puts additional pressure on a marine ecosystem already heavily impacted by fishing, waste, greenhouse gases, climate change, etc. In this IRC COALESCE funded project, we build a framework of knowledge exchange and action that addresses the global and topical issue of sustainable food from the oceans responding to the Report on Food from the Oceans (2017) in an Irish context with a focus on Dublin City. Food Smart Dublin is a concept to promote sustainable seafood consumption by building on the intangible coastal cultural heritage while engaging with innovative chefs and educationalists.
We argue that a change in human consumption towards eating at lower trophic levels may be helped by discovering forgotten cultural practices and tapping into locally-sourced marine resources. We set out a framework of knowledge exchange and production between academia, businesses, and civil society to promote and assist healthy and ecologically sustainable living using digital tools and an interdisciplinary approach. In identifying historical recipes of local seafood that can be innovated and used in appetizing dishes we hope to stimulate sustainable food practices.
Follow us on social media: