Dr Selga Medenieks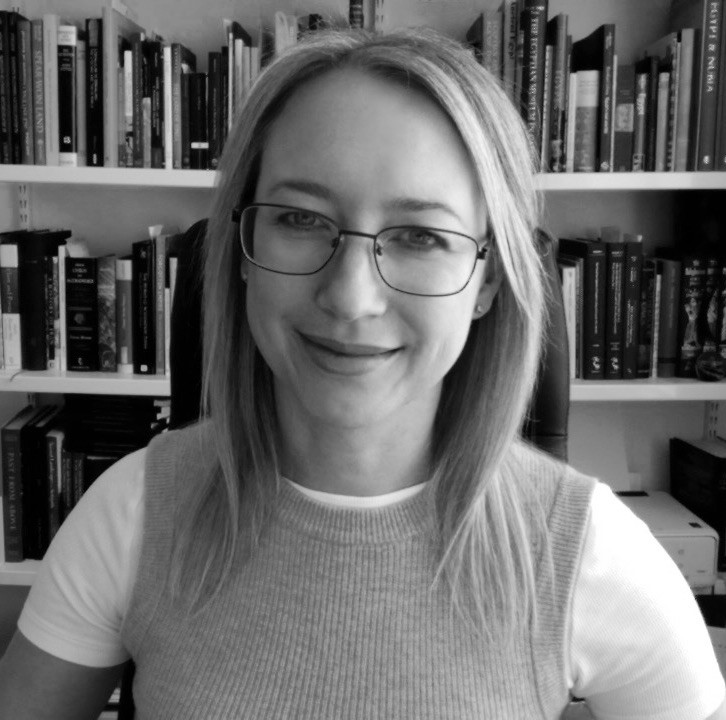 Research fellow, Trinity Centre for Environmental Humanities, School of Histories and Humanities Trinity College Dublin.
Research Interests
Selga Medenieks is an Australian Classicist and Research Fellow with the joint Trinity College Dublin and Yale University project 'Volcanism, Hydrology and Social Conflict: Lessons from Hellenistic and Roman-Era Egypt and Mesopotamia', funded by the U.S. National Science Foundation. Her work focuses on intersections of the ancient Near Eastern and Mediterranean worlds, with a special interest in the political uses of religion, religious institutions, and ritual. Selga has held several interdisciplinary research posts and since 2016 is a Research Fellow with the Department of Classics, Trinity College Dublin, managing the production of Hermathena, the journal of Classics, Theology, and Philosophy (1873-). She is a member of the Central Council of the Classical Association of Ireland and Editor of its Newsletter. Selga holds BAs in journalism (RMIT), ancient history and archaeology (Trinity College Dublin), postgraduate qualifications in law (Melbourne University), and obtained a PhD in Classics (Trinity College Dublin) with her thesis 'Cyrus the Great, Religion, and the Conquest of Ancient Anatolia'.
Email medenis@tcd.ie
Publications
Editor
(2018) Elite responses to the rise of Achaemenid Persia. Hermathena Nos 204-205. Dublin: Trinity College Dublin, 264pp.
(2013-) The Classical Association of Ireland Newsletter
Author
(Forthcoming) 'The Identity and Iconography of the Archaic Snake Goddess – Part II: Anatolia.' Journal of Eastern Mediterranean Archaeology and Heritage Studies.
(2020) 'Cyrus the Great of Persia and Acculturation of Religion at Sardis' in R. Häussler and G. F. Chiai (eds) Sacred Landscapes in Antiquity: Creation, Manipulation, Transformation. Oxbow Books, pp. 345-354.
(2019) 'A Near Eastern closure ceremony and the end of a sacrificial ritual in ancient Sardis' in K. Bielawski and M. Amat Obryk (eds) Animal Sacrifice in the Ancient World: Proceedings of the Second and the Third Workshops in Sacrifice (Kraków, Changchun). Krakow: WUJ, pp. 119-146.
(2018) 'Religious responses in Babylonia to the rise of Persia' in S. Medenieks (ed.) Elite responses to the rise of Achaemenid Persia. Hermathena Nos 204-205, pp. 155-185.
(2017) 'Cyrus the Great: an unconventional peacemaker' in E. P. Moloney and Michael Stuart Williams (eds) Peace and Reconciliation in the Classical World. Abingdon: Routledge, pp. 133-147.
(2016) '"Don't forget the stone itself": a Near Eastern threshold in the temple of the Lydian goddess.' Essays in honour of Brian McGing. Hermathena Nos 200-201, pp. 148-185.
Contributor
(2016) White Paper: Young People and Pathways into CyberCrime. EUROPOL Pathways Project supported by the European Cybercrime Centre (EC3), carried out by partners from Middlesex University London and University College Dublin (Geary Institute for Public Policy): https://www.mdx.ac.uk/__data/assets/pdf_file/0025/245554/Pathways-White-Paper.pdf