Walter Simonis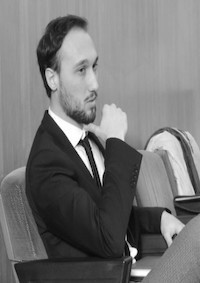 M.Phil student, TCD
Walter Simonis is currently attending Trinity's M.Phil in Environmental History. He recently graduated in History and Oriental Studies, curriculum "Global Cultures", at the University of Bologna. In his final dissertation he analysed the recent geopolitical dynamics in the High North, with a historical focus on how climate change affected trans-Arctic navigation.
Walter has spent the last two years building a professional and academic network in the fields of afforestation, reforestation and environmental protection, which includes the Polish State Forests, the universities of Szczecin and Catanzaro, and the Catholic Church.
As a Junior Ambassador Trainee of the African organisation "Fondation Coeur Vert", he had the possibility of contributing to the pan-African project "The Great Green Wall". Moreover, he represented the foundation in some of the online conferences of the global academic network "Scholas Chairs".