Network Member Profiles
David Stead, University College, Dublin.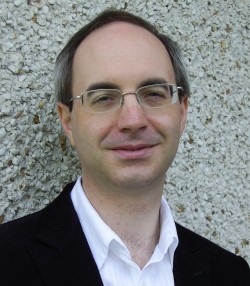 Biography
Dr. David Stead is Lecturer in Agricultural, Food and Environmental Policy at UCD since 2006. His current research projects include 'Irish agriculture during the drought of 1976'.
Contact
david.stead AT ucd.ie
University Homepage
Click here.
Research Interests
Agricultural, food and environmental economics, policy and history.
Themes
Earth, Water.
Selected Publications
Stead, D. R. (2008) Guest editorial: the birth of the CAP, Eurochoices, 7 (2), 6-12.
Stead, D. R. (2007) The Mansholt Plan forty years on, Eurochoices, 6 (3), 40-45.
Stead, D. R. (2006) Delegated risk in English agriculture, 1750-1850: the labour market, Labour History Review, 71 (2), 123-144.
Stead, D. R. (2004) Risk and risk management in English agriculture, c. 1750-1850, Economic History Review, 57 (2), 334-361.
Stead, D. R. (2003) The mobility of English tenant farmers, c. 1700-1850, Agricultural History Review, 51 (2), 173-189.