Network Member Profiles
Daniel Roberts, Queen's University, Belfast.
Biography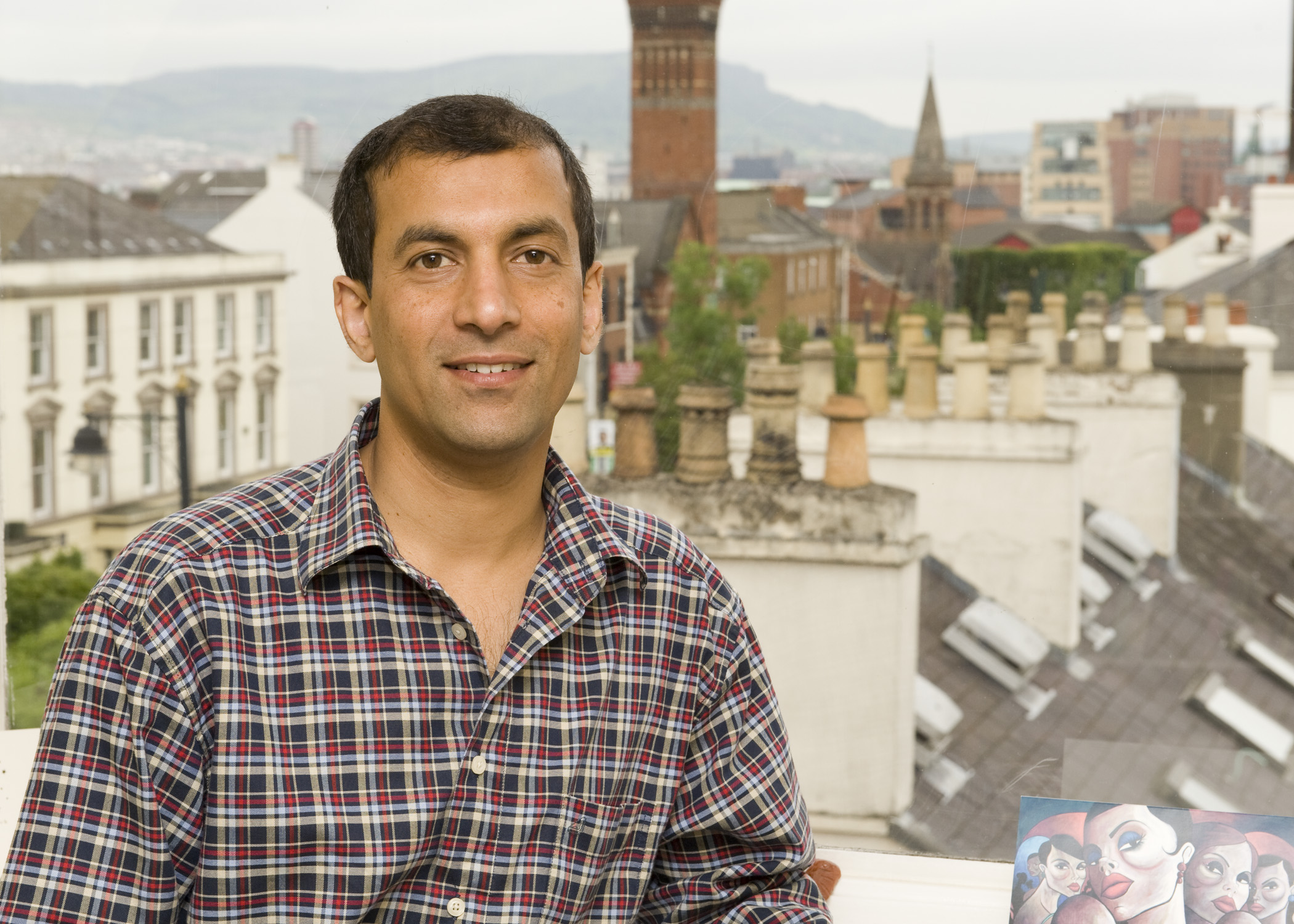 I am currently Reader in English at Queen's University, Belfast. I studied English at the Madras Christian College, Chennai (B.A.); the University of Hyderabad, India (M.A.); and Cambridge University (Ph.D). My principal areas of interest lie in the Romantic period and in Indian writing in English. The postcolonial legacy of British Romantic imperialism in India is the point of intersection between my interests in the Romantic period and Indian literature in English. I am also interested in eco-criticism in relation to colonial and postcolonial formations. I am currently editing Charles Johnstone's Arsaces: Prince of Betlis (1774) for the Early Irish Fiction series from Four Courts Press and working (with Prof. Robert Morrison) on a collection of essays on Blackwood's Magazine during the Romantic period.
Contact
d.s.roberts@qub.ac.uk
University Homepage
Click here.
Research Interests
English Literature – Romantic Period – Indian Writing in English – Postcolonial criticism – Eco-criticism.
Themes
Earth, Air, Fire, Water.
Selected Publications
Roberts, D. (forthcoming) 'In the Service of the Honourable East India Company': Politics and Identity in Dean Mahomet's Travels (1794), Eighteenth-Century Ireland, 24.
Roberts, D. (2008) 'The Luther of Brahminism': Coleridge and the Reformation of Hinduism, In: Vigus, J. and Wright, J. (eds.), Colerdge's Afterlives. London: Palgrave, 85-111.
Roberts, D. and Morrison, R. (eds.) (2007) Thomas De Quincey: New Theoretical and Critical Directions. New York: Routledge.
Roberts, D. (2007) Rushdie and the Romantics: Intertextual Politics in Haroun and the Sea of Stories, Ariel, 38 (4), 123-42.
Roberts, D. (2006) Beneath High Romanticism: Southeian Orientations in De Quincey, In: Pratt, L. (ed.), Robert Southey and the Contexts of British Romanticism. London: Ashgate, 37-48.
Roberts, D. (2006) 'Merely Birds of Passage': Lady Hariot Dufferin's Travel Writings and Medical Work in India, 1884-88, Women's History Review, 15 (3), 443-57.
Roberts, D. (2004) 'I am an Englishman … almost': Autobiography, Fantasy, and Postcolonial Identity in Hanif Kureishi's The Buddha of Suburbia, In: Shukla, S. (ed.), Postcolonialism and Fiction in English. New Delhi: Sarup Publishers, 107-18.
Roberts, D. (2004) Literature, Medical Science and Politics, 1795-1800: Lyrical Ballads and Currie's Works of Robert Burns, In: A Natural Delineation of Human Passions: The Historic Moment of Lyrical Ballads. Rodopi: Amsterdam, 115-28.
Roberts, D. (2004) The Curse of Kehama, Volume 4 of The Works of Robert Southey, 1793-1810, 5 vols. London: Pickering and Chatto.
Roberts, D. (2003) Autobiographic Sketches, Volume 19 of The Works of Thomas De Quincey, 21 vols. London: Pickering and Chatto.
Roberts, D. (2000) Revisionary Gleam: De Quincey, Coleridge and the High Romantic Argument. Liverpool: Liverpool University Press.
Roberts, D. (1997) De Quincey's Discovery of Lyrical Ballads: The Politics of Reading, Studies in Romanticism, 36 (4), 511-40.