Network Member Profiles
Michael O'Connell, National University of Ireland, Galway.
Biography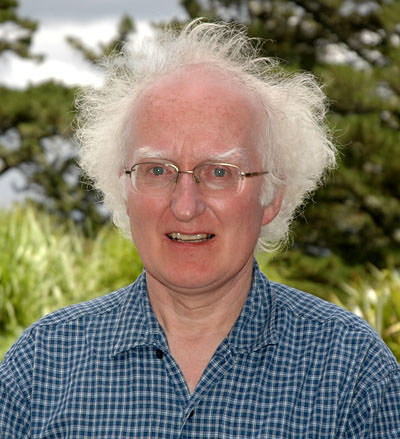 Michael O'Connell currently holds the position of Professor in NUI Galway. He is Founder and Head of the Palaeoenvironmental Research Unit (School of Natural Sciences / Botany). His research has involved multi-disciplinary investigations, and especially pollen analysis of peat and lake-sediment cores. He has undertaken extended periods of research and teaching in Germany, as a Humboldt Fellow (Institut für Küstenforschung, Wilhelmshaven) and as DAAD-sponsored Professor (Institut für Geobotanik, University of Hannover). He is currently interested in long-term environmental change with particular reference to climate change (Late-glacial and Holocene) and human impact (Holocene; especially from the Neolithic onwards).
Contact
michael.oconnell@nuigalway.ie
University Homepage
Click here.
Research Interests
Pollen analysis - Holocene -climate change - human impact.
Themes
Earth, Water.
Selected Publications
Feeser, I. and O'Connell, M. (2009) Fresh insights into long-term changes in flora, vegetation, land use and soil erosion in the karstic environment of the Burren, western Ireland, Journal of Ecology, 97, 1083-1100.
Overland, A. and O'Connell, M. (2008) Fine-spatial paleoecological investigations towards reconstructing late Holocene environmental change, landscape evolution and farming activity in Barrees, Beara Peninsula, southwestern Ireland, Journal of the North Atlantic, 1, 37-73.
Molloy, K. and O'Connell, M. (2007) Fresh insights into long-term environmental change on the Aran Islands based on palaeoecological investigations of lake sediments from Inis Oírr, Journal of the Galway Archaeological and Historical Society, 59, 1-17.
Newman, C., O'Connell, M., Dillon, M. and Molloy, K. (2007) Interpretation of charcoal and pollen data relating to a late Iron Age ritual site in eastern Ireland: a holistic approach, Vegetation History and Archaeobotany, 16, 349-365.
O'Connell, M. and Molloy, K. (2001) Farming and woodland dynamics in Ireland during the Neolithic, Proceedings of the Royal Irish Academy: Biology and Environment, 101, 99-128.