Experiences, impressions and thoughts on the EH summit 2018 in Munich, Schloss Hohenkammer organised by the Rachel Carson Centre for Environment and Society (Christof Mauch)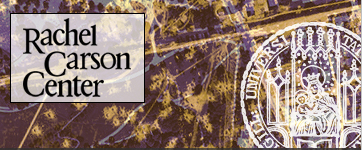 Author: Dr Cordula Scherer
I was invited to the Environmental Humanities summit as a board member of the Trinity Centre for Environmental Humanities (TCEH), to step in for the Centre's director and founder Professor Poul Holm. This summit was the first get-together of directors, funders and Co-funders of Centres such as ours from a total of 22 countries across 5 continents. Not a single invitation was rejected or could not be accepted which was a first for organiser and inviter Christof Mauch (Director of the Rachel Carson Centre). He was delighted that everyone had taken this opportunity to mingle and to meet new and familiar faces with a high level of reflection, free from all baggage to create ways forward.
The event venue, Schloss Hohenkammer, only 40mins North from Munich offered the perfect facilities and surroundings for this undertaking in a tranquil and peaceful atmosphere.
Two full days of intense workshops, discussions and active involvement from 48 intellectual academics got heated at times, but always resulted in agreement in the end. Questions like "What Drives Us?" and "What Brings Us Here?" were answered with "Curiosity, To Be Useful, Humility and Openness, Passion and Hope, Environmental Justice, Fun and Irony, Fresh Air" and many more. Small number breakout groups (max. 6 people per group) made it possible to get to know each other both professionally, and even to a degree on a personal level.
Twelve ENHANCE PhD candidates joined the event, all of whom were highly motivated, switched-on, inspired and inspiring young individuals. We got to know the PhD candidates and their topics during a "speed dating carrousel" in which groups of three attendees moved from PhD student to PhD student who each had 5 minutes to presented their work twelves times. Everyone's brain was exhilarated after this very intense, but effective exercise. The students were delighted to receive feedback from us on their engaging topics such as "Breathing in Silesia: Living with coal and air pollution in Poland's mining heartland" (Irma Allen, KTH), "Dynamic Climates of Memory: Environmental Learning, Risk Perception, Remembering and Forgetting Disasters" (Vikas Lakhani, RCC Munich) as well as "The Story of Mud: Community Resilience in Cinque Terre" (Sarah Yoho, UL) and "Blooming Dead: In the Wastes of Algal Waters" (Jesse Peterson, KTH) to mention a few.
Two important topics were posed as questions and discussed during the second day of the event:
• How we can connect and engaged with Non-Academic Partners?
• Which careers and professional opportunities should the EH foster and why?
These questions fuelled a lively debate in many breakout groups resulting in a most agreed upon answer that the feeling of obligation to engage with public institutions and schools was to be prioritised.
Marcus Hall and Christof Kueffer from the University of Zurich discussed how we can incorporate environmental sciences as it seems this discipline always advises policy, but humanitists can and should be involved in this too, because only then can the advice given to policy be thorough and complete. Discussion revolved around four questions:
• Are EH scholars ready to take responsibility for changing the world?
• What are the natural scientists better at doing than humanities professionals?
• How do we involve scientists in our work?
• How do we create EH programmes with scientists?
Some discussion following this included strongly voiced debates such as the distinction between sciences and humanities is not useful and that we need to "undiscipline" the disciplines at which point I raised the example of our multidisciplinary NorFish project, because I felt it would give a good example of how our team successfully overcame the boundaries of disciplines. Most participants were from a humanities background and were motivated to find a way to engage with scientists. Therefore, my opinion was met with open ears and my example very welcome. Participants were interested in hearing the reasons why I chose to work on an interdisciplinary team in the TCEH with my background. The only really satisfying answer I could give was that I always wanted to see things from a different perspective and truly understand different viewpoints. Poul's vision and initiative enable me to do this on the multidisciplinary team he put together to work on our ERC funded NorFish project investigating the Fish Revolution in the late medieval/early modern time in order to answer what triggered this example of early globalisation in a holistic way and how this can potentially help us in our changing world in the Anthropocene.
I was asked by Christof to present our work in more detail on the last day of the summit outlining to a group of six participants what is requires to successfully deliver a project such as ours. I communicated my opinion and experience that for interdisciplinary projects to work it is essential that the team works toward everyone speaking the same language, that the mutual respect is kept in high regards, the honesty to admit the lack of understanding of terminologies used by colleagues and for the team to find a common ground. I experienced that for a multidisciplinary project to run smoothly a financial platform has to be in place and that it needs a strong leading PI who ensures frequent meetings and coordination of knowledge between team members. The willingness and curiosity to learn and embrace new methodologies and to learn from one-another is key to noticing and filling the gaps, because the product of scientists and humanitists working together is deeper and richer than just the sum of both disciplines. I found this last breakout workshop very satisfying and beneficial, because I learned about the strong desire for interdisciplinary projects. I realised that the NorFish project in our TCEH is a prestigious and well-funded opportunity that presents a (so far) unique show-case of how projects can and should be performed now and in the future.
One thing that I will definitely copy for a next event that requires breakout groups is the ingeniously designed name tags that allowed new groups to easily form every time workshops in breakout groups were required due to a combination of letters, numbers, colours and animals.
The next summit is planned to be in Sweden with the KHT hosting the event. We agreed that this meeting should involve non-academic partners and should clearly include a scheme on how we can provide jobs and opportunities for young scholars and PhDs.
My overall conclusion of this EH summit 2018 is that it was a simulating, inspiring and motivating meeting well worth attending. I learned a lot and made new contacts that will hopefully extend beyond the event. The summit gives me hope for sciences and humanities to grow closer to enable us to take on global challenges with joined forces and improved insights.