Staff Profiles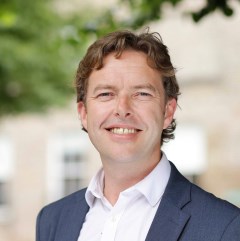 Brendan White
Programme Manager: Trinity International Foundation Programme
Brendan has worked in international education for 24 years and has directed the Trinity International Foundation Programme since it was launched in 2016. In this role, Brendan manages the academic studies of students and helps to ensure they are well prepared for their future degree studies. Brendan graduated from Trinity College Dublin with a Master's degree in Education Management and has taught English for Academic Purposes in further education and higher education institutions in Ireland, Spain, Malaysia and Colombia. In 1997 Brendan established the first pre university foundation programme for international students in Ireland and from 2010 to 2015 he was the Director of the International Study Centre for both Trinity College and University College Dublin. Brendan's main area of academic interest is the evaluation of academic programmes.
'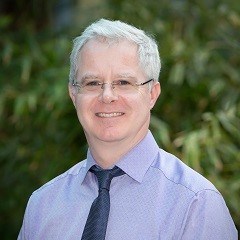 Derek Murphy, PhD
Programme Manager: Trinity International Foundation Programme
Derek Murphy graduated from Trinity College Dublin with a B.A. (Mod) in Genetics in 1990. His PhD in the areas of developmental genetics and biochemistry entitled "Studies of the fork head gene family in mammals" was awarded in 1997 also by Trinity College, with the experimental work carried out at the Institüt für Humangentik in the Georg-August-Universität Göttingen, Germany. As a postdoctoral researcher in Germany, Derek worked in the area of cancer biology, studying the effects of various drugs on growth rates of cancer cell lines, before moving into the field of high-throughput protein array applications, including identification of disease markers in autoimmune disorders. Returning to Ireland in 2003, Derek's research continued to focus on applications of protein array technology, with a focus on discovery of novel biomarkers in cancer (lymphoma) and glaucoma. Throughout Derek's research career he maintained a keen interest in teaching, both lecturing and laboratory-based. While at DIT from 2009-2013, Derek lectured and led teaching practicals in molecular biology and physiology. Derek has been teaching international students for more then 10 years. In 2012, he began teaching at Foundation level to prospective students for Trinity College and University College Dublin. Now based in Marino Institute of Education, with a dedicated teaching laboratory, Derek dedicates himself solely to teaching chemistry and biology to students aiming to study medical and biological sciences, engineering and computer science.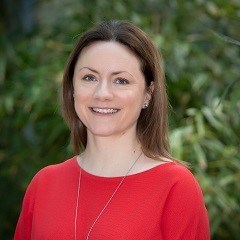 Kathleen Mitchell
Lecturer in English for Academic Purposes, Trinity International Foundation Programme
Kathleen Mitchell has an honours degree in Philosophy and Classical Studies (UCD), a joint H. Dip in Education with TEFL certificate (UCD) and holds an M. Phil in Linguistics from TCD. She is also a fully qualified proofreader (The Publishing Training Centre). Kathleen has been teaching English for Academic Purposes for over eight years and currently coordinates EAP on the Trinity International Foundation Programme. Prior to this, she taught English in schools and the British Council in Madrid for seven years. Her interests include materials development, particularly that which addresses international students' social and cultural needs, as well as having a keen interest in the benefits of reflective learning.