We will practice next-generation teaching and learning.Goal 3
In Trinity, our teaching is research-led in the fullest sense; our curriculum at all levels is continuously being reshaped by the new knowledge we create. At the undergraduate level, renewal of the Trinity education developed over the 2014-19 Strategic Plan will complete its project phase in 2020, after which the work of continuous pedagogical renewal will continue as an ongoing part of the life of the university. Over the course of this Strategic Plan, we will focus on enhancing the experience of our postgraduate students and will fundamentally re-evaluate and renew our approach to structures, programmes and the pedagogy of our postgraduate taught courses and to our models of supervision for postgraduate research students. Conservative projections show that our student population will consist of more than 30% postgraduate students by 2025, and in the medium term, we are heading for a student mix of approximately two-thirds undergraduate to one-third postgraduate. As Ireland's leading research university, we believe this to be an appropriate goal, and that we should also copperfasten this by becoming Ireland's leading graduate school.
For all our students, the emerging challenges of new disruptive technologies to the future of work and learning give an even greater relevance and urgency to the continuous development of our teaching and learning strategies. Globally, it is becoming increasingly clear that as new technologies impact on ever-widening fields of work, it is more essential than ever before that we become adept not only at mastering those technologies, but also at those things machines will never do as well as humans such as thinking creatively, developing genuine and empathetic relationships with fellow human beings, and entrepreneurship in its widest sense. In such a time of rapid and radical technological innovation, teaching and learning itself must continue to embrace emerging technologies, and we will do this by developing a comprehensive new digital learning strategy that will provide a framework for using a full spectrum of digital learning tools, making them part of the mainstream pedagogical practice of the university.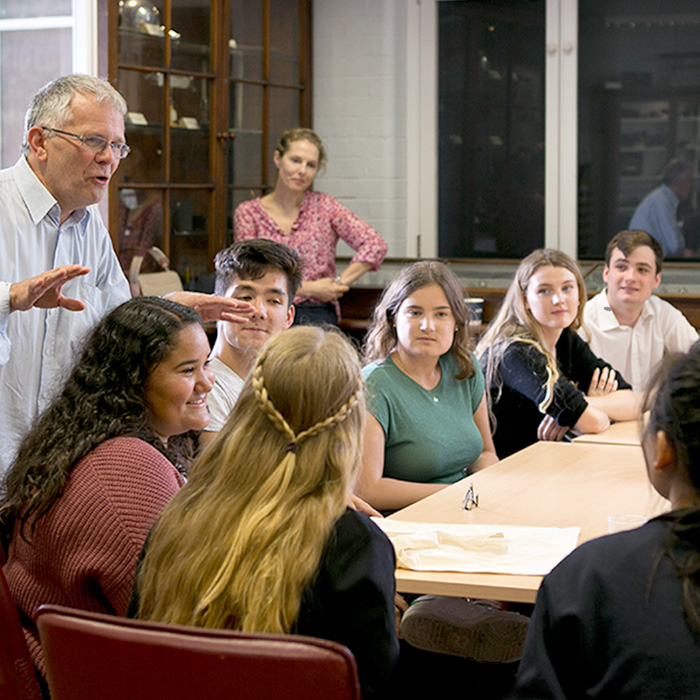 3.1

Embed and mainstream the innovations of the Trinity Education Project (including Electives, Pathways, Capstone Projects, and the supporting structures of a fixed timetable). [TEP]

3.2

Strengthen our Partners in Learning approach with our students and develop a new Curriculum Hub to provide a centre for continuous pedagogical renewal. [TEP; TT&L]

3.3

Increase the number of postgraduate students and pursue strategies that will see Trinity's student profile shift to more than 30% postgraduate by 2025. [LSDP; GRS3]

3.4

Meet this changing student profile, within the lifetime of this Strategic Plan, by instituting a major and systemic renewal of all facets of postgraduate education. [DGS]

3.5

Develop a suite of new postgraduate taught modules and courses across schools and faculties. [DGS]

3.6

Fundamentally renew our structured Ph.D. programme. [DGS]

3.7

Develop substantial new capacity for postgraduate research space in our ambitious Trinity @ Grand Canal Quay development on the TTEC site. [T@GCQ]

3.8

Implement a full-spectrum digital learning strategy by 2022. [DTS]

3.9

Offer, through Tangent, our student entrepreneurship centre, new specialised entrepreneurship modules for postgraduate students. [TG]

3.10

Mentor, through Tangent, 3,500 students in new venture ideas by 2022. [TG]

3.11

Develop new support technologies and an enhanced Learning Management System by 2023 supporting our learners whether on or off-campus. [DTS]

3.12

Increase, as part of the Continuous Professional Development Framework for academic staff, the number of graduates from the Special Purpose Certificate in Academic Practice by 30%. [TT&L]

3.13

Deepen Trinity's strategic alliance with Marino Institute of Education. [RG]

3.14

Develop Trinity's strategic relationship with the Royal Irish Academy of Music. [RG]

3.15

Implement procedures to recognise civically-engaged teaching. [RG]

3.16

Welcome students to at least ten new Trinity Joint Honors programmes by 2022. [TJH]