We will support a transformative student experience.Goal 2
Students are formally recognised in Trinity as partners in the governance of the university through membership of Board and Council, and through the Student Partnership Agreement. We work together as active partners to further develop the Trinity student experience and to ensure that it supports the development of the full potential of our students. The unique atmosphere and compact footprint of our main campus is central to the creation of a vibrant student community. All throughout Trinity's history, it has been a community in which formative student experiences take place as much outside as inside the seminar room, lecture hall or laboratory. At all levels, teaching in Trinity is research-led, and students are enabled to develop their research skills and encouraged to drive their own research agenda, be it with the final year capstone project as the culmination of their undergraduate studies, or through the various student publications supported by the university. To ensure that the learning experience of Trinity's students continues to be based on close interaction with their lecturers and their research, we are committed to improving student-staff ratios by combining a policy of regulated growth in student numbers across the different categories of students with a major investment in staffing.
We will also support formal and informal learning in its various forms with improved student services. As the campus population grows, there is increasing pressure on space, and so we will take steps to enhance both the learning spaces and the informal spaces in which so much student life takes place. More pressingly, Trinity's location in one of the most vibrant parts of a dynamic capital city means that affordable student accommodation will continue to be a challenge in the years ahead. We will meet that challenge by not only building more student rooms, but also by diversifying our residential options with an eye to affordability. All of these actions are enablers for the over-riding objective: being a Trinity student must be a transformative experience that enables our students to embark on successful careers and lead fulfilled lives as engaged citizens of the world, equipped with the graduate attributes to think independently, to communicate effectively, to act responsibly and to develop continuously.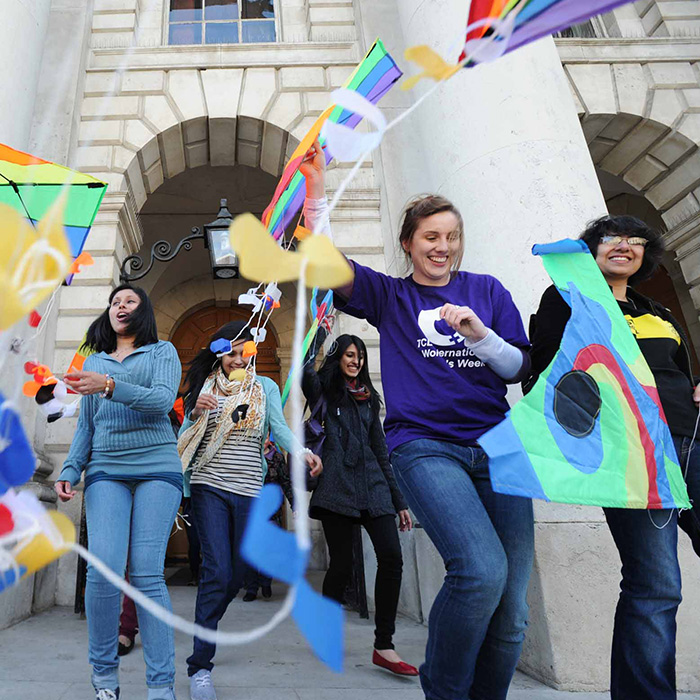 2.1

Reduce the student:staff ratio to 16:1 by 2025, from a 2017/18 baseline of 18:1. [VPO; FSD; DR]

2.2

Bring the undergraduate experience closer to the research postgraduate experience through the mainstreaming of Capstone Projects across all programmes by 2020. [TEP]

2.3

Fundamentally re-evaluate the student experience for both postgraduate taught and postgraduate research students and ensure that their bespoke needs are met. [DGS]

2.4

Grow the quality and capacity of student services in line with the growth of the student body and increase health and well-being services for students. [CSD]

2.5

Enhance the student experience through increased engagement with career and personal development activities. [TEP]

2.6

Develop the Tutorial system for undergraduate students, increasing the number of College Tutors and reducing the size of their student chambers. [ST]

2.7

Mainstream seamless online module registration, enrolment and subsequent integrated information for all students. [TEP; CSD]

2.8

Open more casual student spaces and informal learning spaces to support increased student time on campus by, for example, renovating the 1937 Reading Room as a dedicated full access postgraduate student space. [ES; LS]

2.9

Open Printing House Square in 2021, providing 250 more student beds and a student welfare centre. [ES; TCDSU]

2.10

Work with the Students' Union to augment the Accommodation Advisory Service. [DS; TCDSU]

2.11

Introduce robust procedures for addressing issues that arise from student surveys, including the Irish Survey of Student Engagement and International Student Barometer. [DS]