The James Lydon Lectures in Medieval History and Culture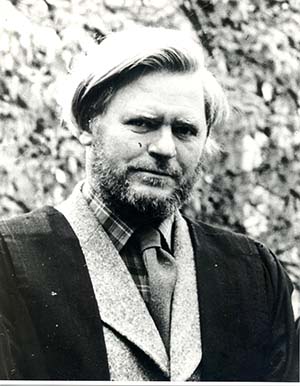 Professor James F. M. Lydon
It was in the millennium between the fall of Rome and the Reformation—commonly known as the 'Middle Ages'—that Europe emerged as something more than an idea, and many of the institutions, cultural forces and political ideas we associate with the 'modern' world were born. What is the continuing relevance of this era for contemporary Irish and European society? And how are we to understand medieval history and culture on its own terms, rather than through the distorting prism of presentist concerns? These are among the most urgent and problematic questions facing medieval scholarship today. The Lydon Lectures provide a platform for a distinguished lecturer to reflect on these issues and to convey specialist findings to a mixed audience of academic specialists, students and members of the public.
The series, which is published by Cambridge University Press, is named for James Francis Lydon who died on 25 June 2013. The inaugural Lydon Lecture was Professor John Gillingham (Emeritus Professor of History at the London School of Economics) who spoke on the subject: 'War, Enslavement and Chivalry in Irish and European history' (21–23 October 2014). Professor Gillingham is an historian of extraordinary range, best known as author of the standard textbook on The Angevin Empire (1984; 2nd edn 2001), and the biography of Richard I ('The Lionheart') in the distinguished Yale English Monarchs series. Professor Gillingham has written a series of seminal essays on the history and historiography of medieval Ireland, many of which appear in his collected essays: The English in the twelfth century: imperialism, national identity and political values (2000).
The second series of Lydon Lectures will take place in the week beginning 24 April 2017 and will be delivered by Professor Robert Bartlett FBA (St Andrews), who will speak on the subject: 'Dynasties: Family Politics in Medieval Europe'. Professor Bartlett is one of the world's most distinguished medievalists, author of The Making of Europe and England under the Norman and Angevin Kings.
The series editors for the Lydon Lectures (Cambridge University Press) are: Peter Crooks, David Ditchburn, Sean Duffy and Immo Warntjes.
| | |
| --- | --- |
| Professor John Gillingham delivering the inaugural series of James Lydon Lectures in Medieval History and Culture, October 2014. | Professor Robert Bartlett FBA who will deliver his series of James Lydon Lectures in Medieval History and Culture in September 2016. |