We run events, talks and workshops on all aspects of literary translation. Our events are open to the public and admission is free. Most of our events are held at 36 Fenian Street, Dublin 2 (two minute walk from Trinity's Lincoln Gate), unless otherwise stated. To book your place, click on the links below. Please check this page regularly for updates.
Friday, 18 October 2019
Conference: The Future of Translation in Ireland
Trinity Long Room Hub, 09:00-17:00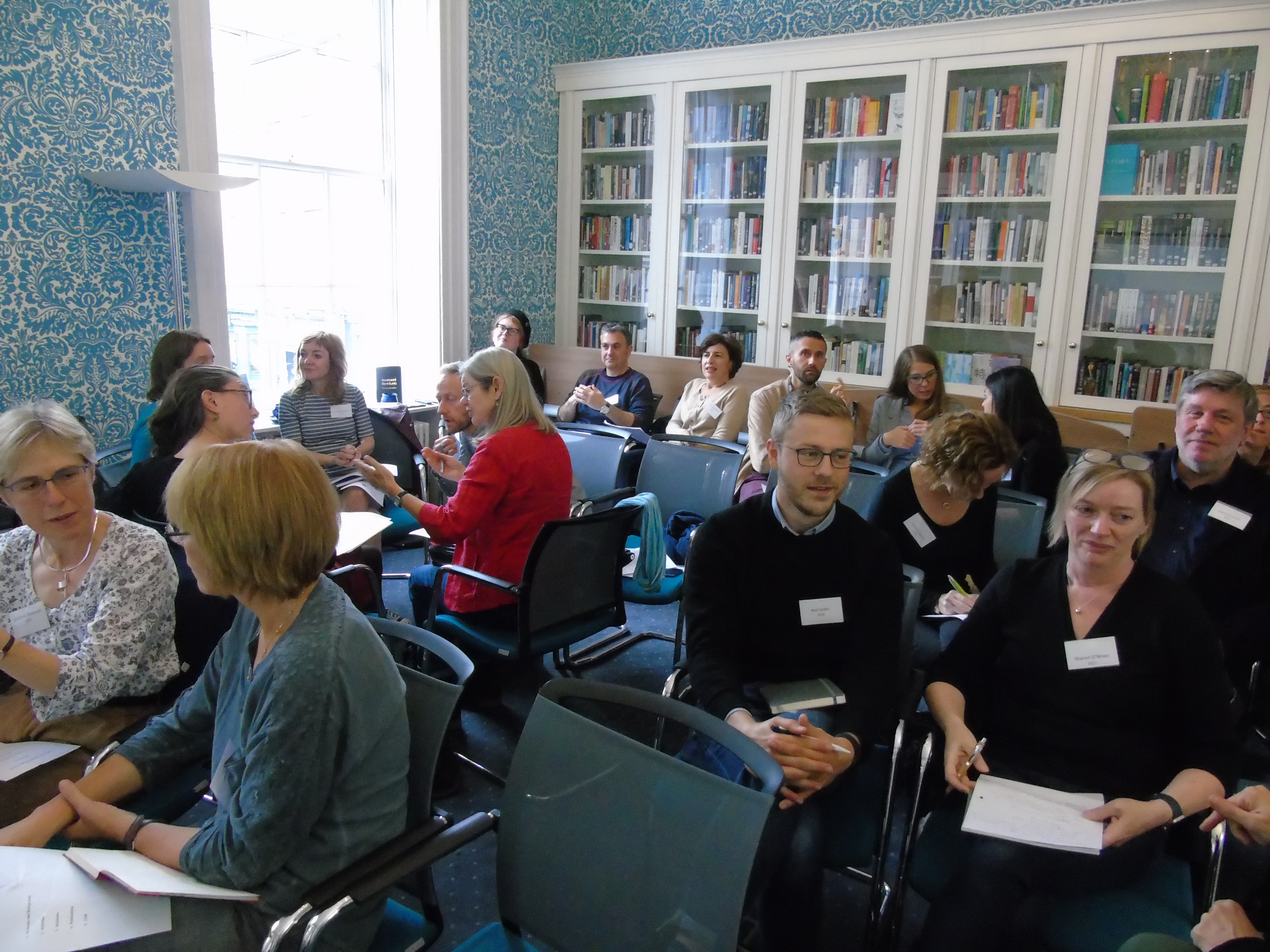 We are delighted to announce the first annual conference of the Translation Studies Network of Ireland (TSNI). The Translation Studies Network of Ireland is a network of scholars from across the island of Ireland who have an interest in the study of translation.
Translation has been practised on the island of Ireland for more than a thousand years. Successive phases of Irish history have seen translation play a crucial role in our cultural, political and economic development. Translation has been a key factor in the interaction over the centuries between the different languages spoken on the island. In recent decades, Translation Studies has gained a strong institutional presence in higher education in the Republic of Ireland and Northern Ireland. There is a growing body of scholarship on translation being produced by researchers working in Ireland. This scholarship is enriched by the work of scholars around the world who have taken an interest in the role translation has played in the development of culture and society in Ireland. This conference will explore the diversity of translation research in Ireland and examine the scope for future research.
To see the Conference Programme, click here. To book your place at the Conference, click here.
If you would like to receive our monthly news bulletin, please complete the form below, or email littrans@tcd.ie
Subscribe to our mailing list