Upcoming Events
We run events, talks and workshops on all aspects of literary translation. Our events are open to the public and, unless stated otherwise, admission is free. Events are usually held at Trinity Centre for Literary and Cultural Translation, 36 Fenian Street, Dublin 2 (two minutes' walk from Trinity's Lincoln Gate), and occasionally at larger venues on campus. Most of our events are run in hybrid format, so you can join from wherever you are in the world. If you would like to receive advance notice of these events, please complete the form at the bottom of this page, or email littrans@tcd.ie. We will not use your contact details for any other purpose.
Taiwan/Ireland Poetry Translation Competition 2023
12-1pm, Monday, 11 December 2023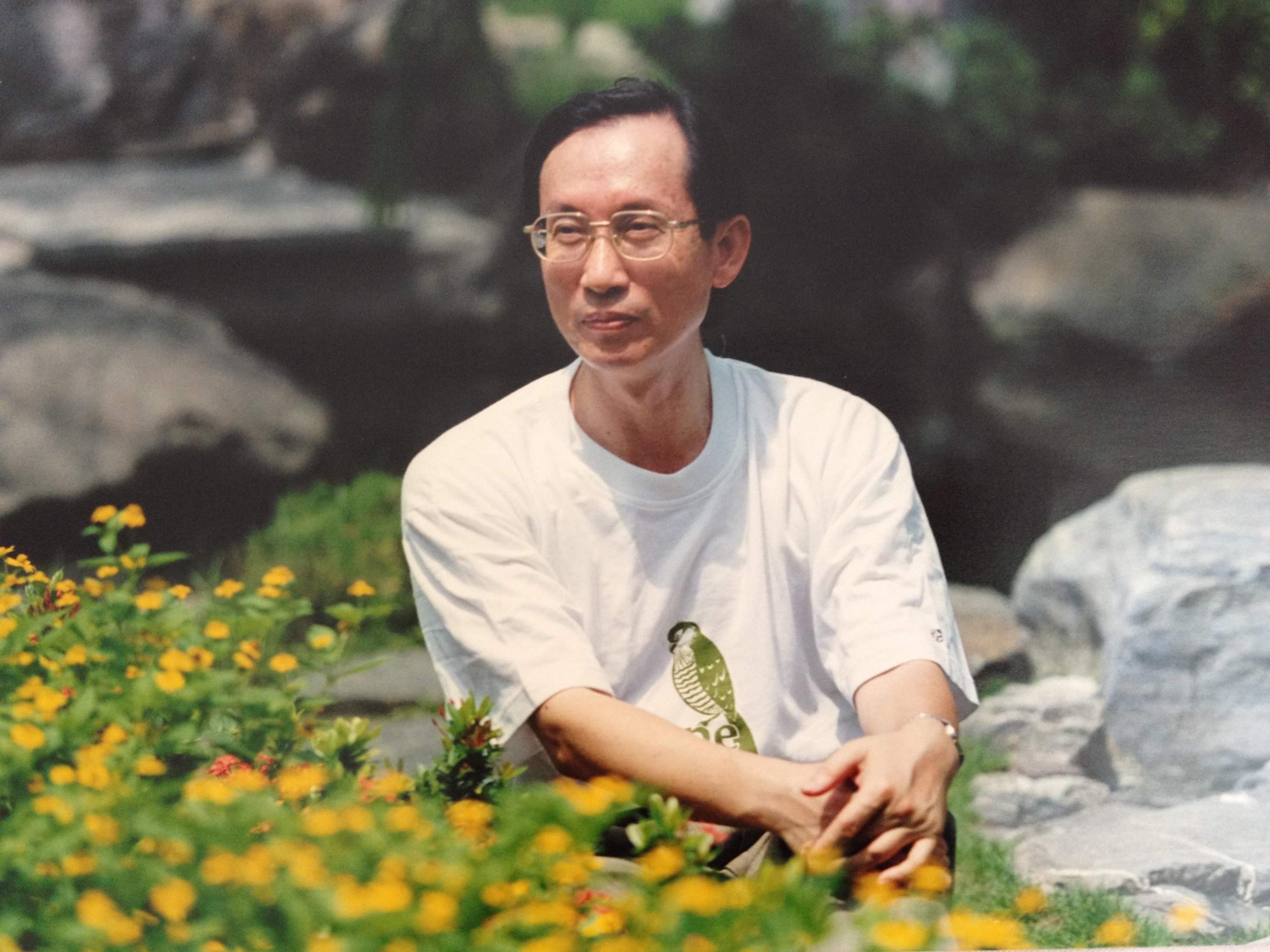 Every year, we invite people from around the world to join our Taiwan/Ireland Poetry Translation Competition. The competition explores the range of languages and traditions found in Taiwan, and how these can be linked to the poetry tradition of Ireland.
This year's poem is 天光 [Daylight] by 曾貴海 (Tseng Kuei-hai). It is written in the Hakka language (客家話), which originates in southern China, and is now spoken at home by around 7% of people in Taiwan. Entrants from around the world provided their translations of the poem, which were judged by a panel of experts, made up of literary translators, experts in poetry, speakers of the Hakka language and experts in Taiwan.
At this event, the winning entrants will come together to discuss their experiences of translating the poem, the challenges they overcame along the way, and the effects created by their translations as functioning poems in English. This event will be held online: all are welcome and admission is free. Book your place here.
Murakami Reading Group: A Wild Sheep Chase
11am, Wednesday, 13 December 2023 (online)
You are invited to join our online 'Murakami Book Club', moderated by Dr Motoko Akashi. We read one book a month by iconic Japanese author and translator, Haruki Murakami, either in Japanese or in translation (into any language). The discussion will take place in English. For more information and to book your place, click here.
Book Club: Crooked Plow
6:30pm, Tuesday 20 February 2024 (online)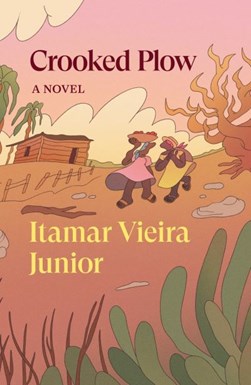 Our book club will meet to discuss Crooked Plow by Brazilian writer Itamar Viera Junior, translated from Portuguese by Johnny Lorenz. Heralded as the most important Brazilian novel of this century, this novel tells the story of subsistence farmers in Brazil's poorest region, three generations after the abolition of slavery in that country. It is available from good bookshops and public libraries in Ireland. Book your place here.
Polish Book Club
6:30pm, Wednesday, 21 February 2024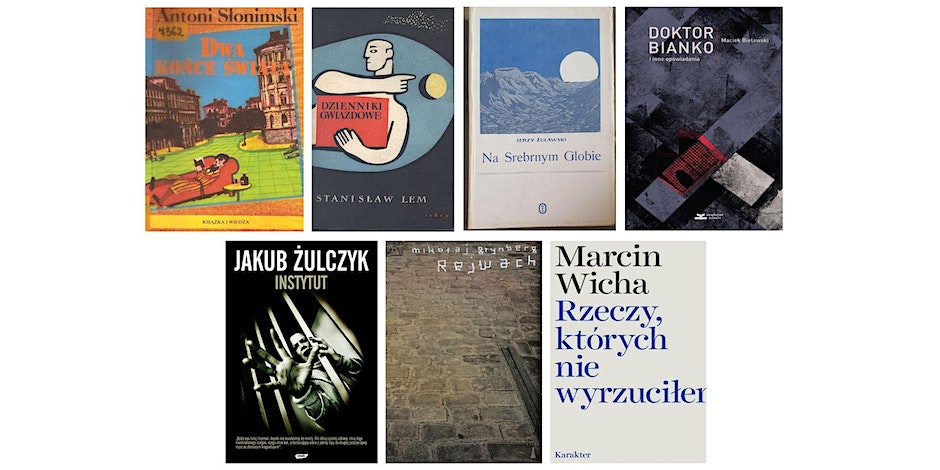 Our Polish book club is hosted by Krzysztof Rowiński, Thomas Brown Assistant Professor in Polish Studies at Trinity College. Books are read in translation and no knowledge of Polish is required. This month's book is Pana Stefa by Magdalena Kicińska. Book your place here.
Dante Reading Group, 12-2pm
12-2pm fortnightly from 21 September 2023 during term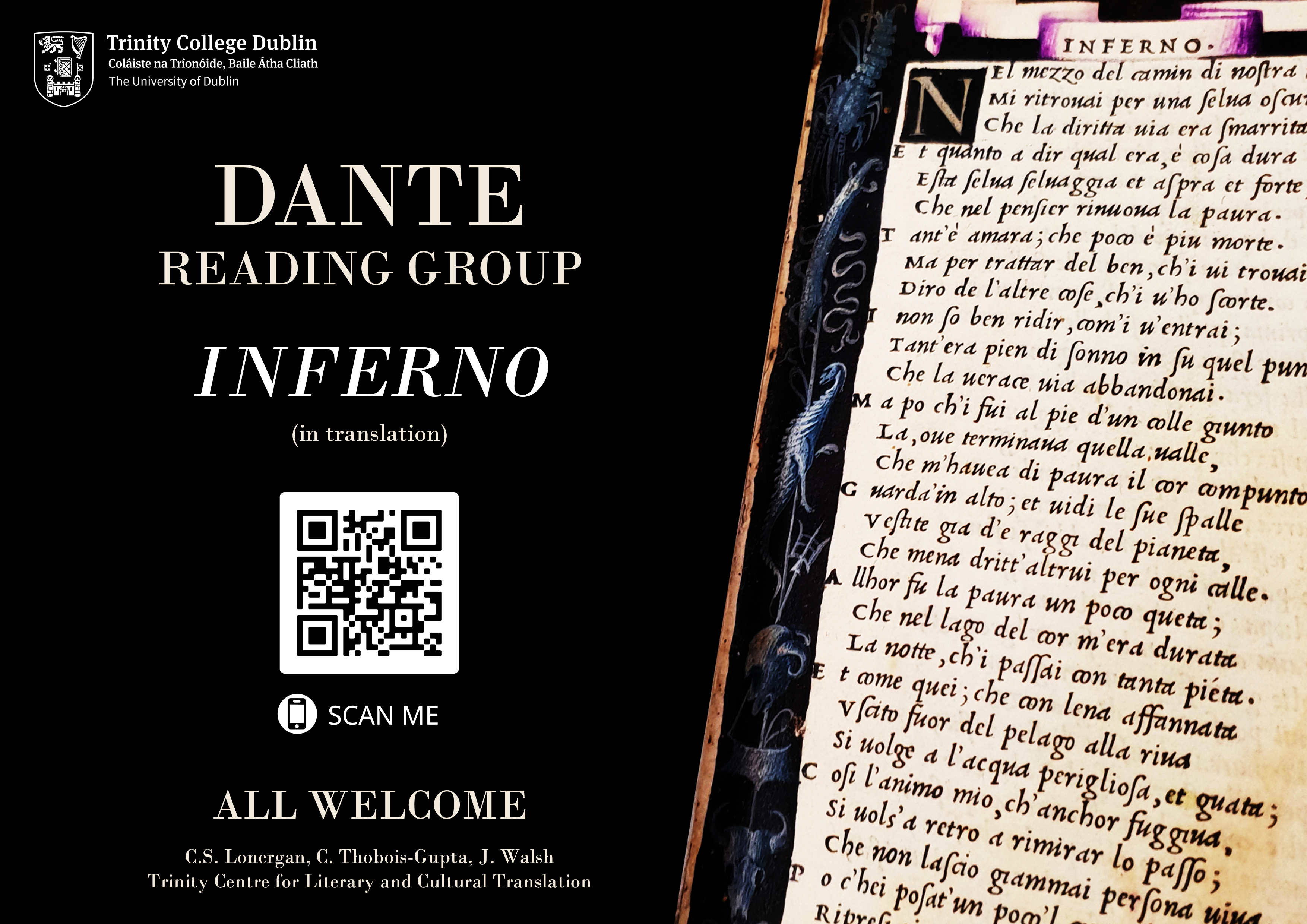 A collaborative reading of Dante Alighieri's epic Divine Comedy over the course of the 2023–24 academic year. No prior knowledge of Dante or Italian is required. This Reading Group is led by Emeritus Fellow Corinna Salvadori Lonergan and John Walsh, IRC Government of Ireland Scholar (Comparative Literature). This Reading Group is fully booked.
Subscribe to our mailing list (you may unsubscribe at any time)