As Trinity College campus is currently closed, many of our planned events have been postponed, but we hope to run these again at a future date. In the meantime, we are running our events online - please check this website for ongoing updates.
Peter Torberg: a literary translator in conversation
5-6pm, Wednesday 1 July 2020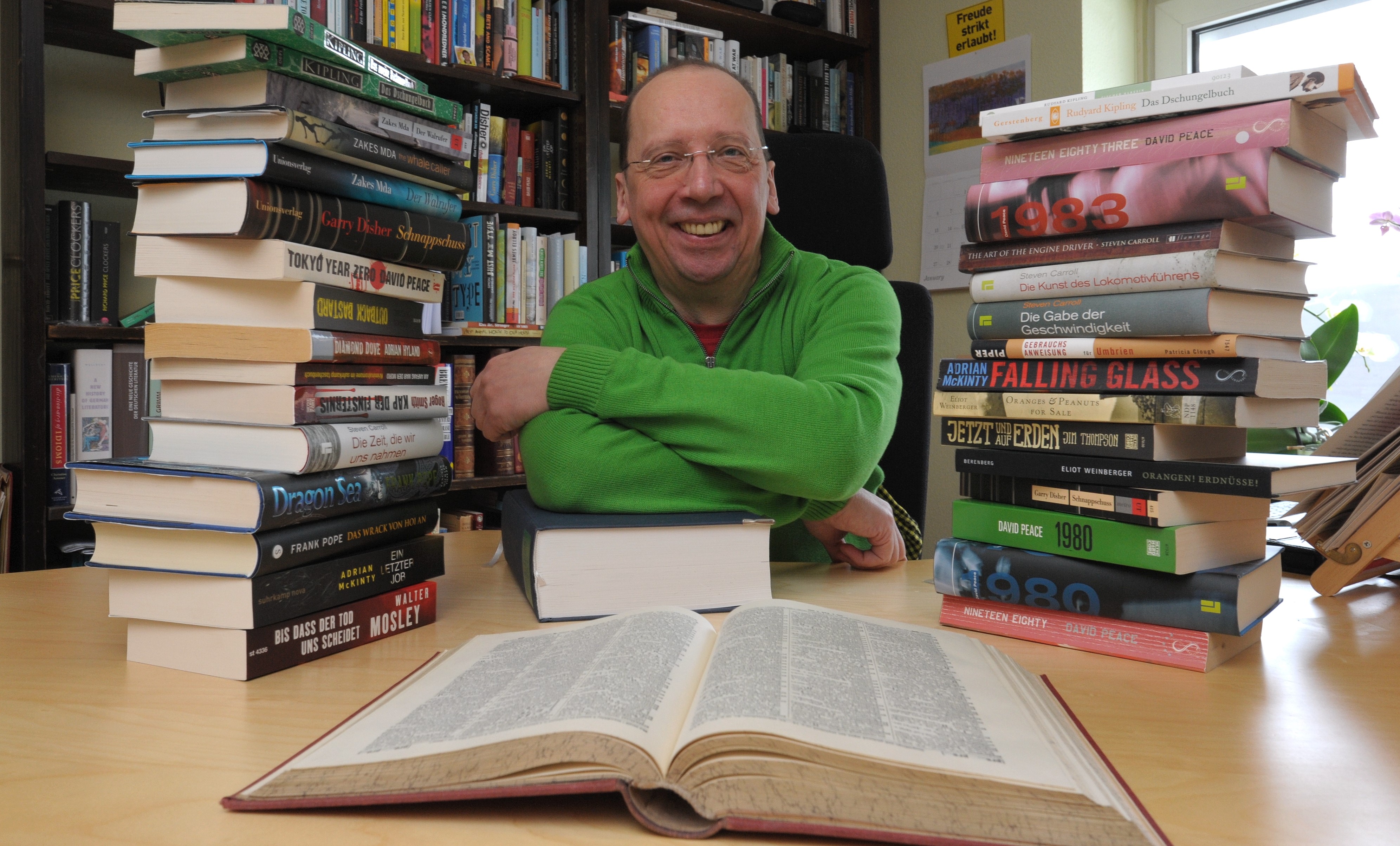 Have you ever wondered about the life and work of a literary translator? Peter Torberg has an outstanding track record of translating literary works from English into German: he has translated hundreds of novels, short stories, essays, poems, radio plays, audio books, theatre plays and film scripts.
Writers whose work he has translated include Paul Auster, Larry Beinhart, Michael Caine, Peter Carey, Jerom Charyn, Anita Desai, Garry Disher, Raymond Federman, William Golding, Christopher Hitchens, Rudyard Kipling, Deirdre Madden, Conor McPherson, Michael Ondaatje, David Peace, Richard Price, Ishmael Reed, Jim Thompson, Mark Twain, Eliot Weinberger, Irvine Welsh, Oscar Wilde, Tad Williams, Daniel Woodrell, and Bob Woodward.
In 2020 Peter was awarded a translation residency by Literature Ireland and Trinity Centre for Literary and Cultural Translation. Due to Covid-19, Peter's residency has had to be postponed, so we are delighted that he will join us for a webinar with Prof Michael Cronin to discuss his long career as a translator and his approach to literary translation across so many literary genres.
Peter has a good deal of experience in the crime fiction genre and he plans to use this residency to work on his translation of The Ghosts of Saturday Night, the final volume of Adrian McKinty's 'Sean Duffy' series.
We hope you can join us for what promises to be a fascinating and informative interview.
CLICK HERE TO BOOK YOUR TICKET
"No wonder then that the most conscientious editors of my novels are not those for whom English is their first language, but the foreign translators who bring their relentless eye to the tautological phrase or factual inaccuracy – of which there are far too many. My German translator is particularly infuriating." https://www.theguardian.com/education/2017/jul/02/why-we-should-learn-german-john-le-carre
A Conversation with John Banville, Wednesday 10 June 2020
To watch a recording of this event on our YouTube channel, click here
John Banville is one of Ireland's greatest living writers. He has published seventeen novels and has been awarded many prestigious literary prizes, including the Man Booker Prize, the James Tait Black Memorial Prize, the Guardian Fiction Award, the Franz Kafka Prize, a Lannan Literary Award for Fiction and the Prince of Asturias Award for Literature.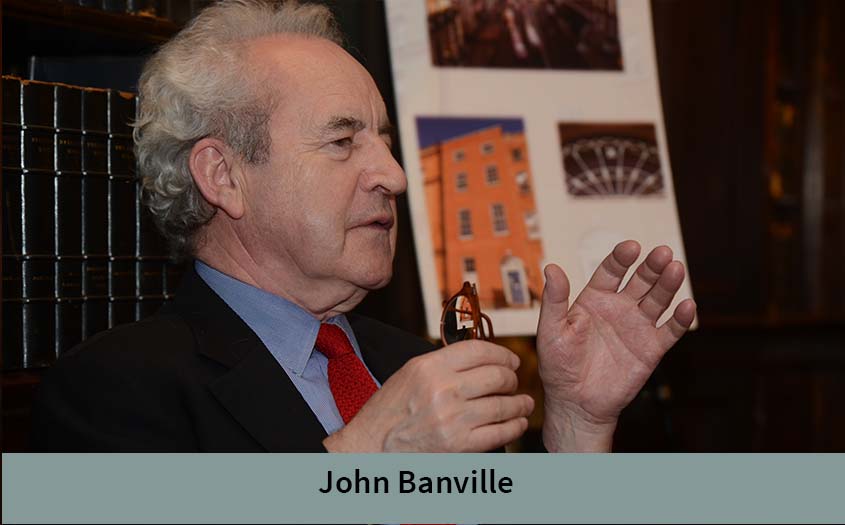 Writer, scholar and translator Alan Titley in conversation with Prof. Michael Cronin, 19 May 2020You can watch a recording of this event on our YouTube channel, click here

To round up our bookclub year, we were joined by special guest Professor Alan Titley to discuss his translation of the darkly comic novella The Dregs of the Day by Máirtín Ó Cadhain (Yale University Press, 2019).
Published just months before he died in 1970, Máirtín Ó Cadhain's novella follows the story of a nameless civil servant, N., in the days immediately following the death of his wife. N. is a lost soul on a hopeless quest for salvation: he hates his job, his wife's family and trusts no one and, in a cloud of grief, he wanders the streets in a futile search for salvation. The Dregs of the Day is a darkly humorous look at the widower's attempts to arrange his wife's funeral without money, a plan or anyone to turn to. With black humour sprinkled throughout, the book illustrates Ó Cadhain's conviction that tragedy and comedy are inextricably linked.
Alan Titley's new translation brings this work to an English-speaking audience for the first time, beautifully capturing the despair and humour of the original. Alan Titley is the acclaimed translator of Ó Cadhain's masterpiece, Cré na Cille (The Dirty Dust) which for many years was considered untranslatable.

We run events, talks and workshops on all aspects of literary translation. Our events are open to the public and admission is free. Events are normally held at 36 Fenian Street, Dublin 2 (two minute walk from Trinity's Lincoln Gate), unless otherwise stated. To book your place, click on the links below. Please check this page regularly for updates.
If you would like to receive our monthly news bulletin, please complete the form below, or email littrans@tcd.ie
Subscribe to our mailing list