Translators-in-Residence
French Visiting Translator Fellowship at Trinity Centre for Literary and Cultural Translation
On 5 February 2020,the Trinity Centre for Literary and Cultural Translation, the French Embassy in Ireland and Alliance Française Dublin celebrated the launch of a new French Visiting Translator Fellowship. The purpose of this fellowship is to bring translators to Ireland who are translating Irish literature into French.
Our inaugural French Visiting Translator Fellow is Mona de Pracontal. During her eight-week residency at Trinity College, Mona will be translating Inch Levels by Neil Hegarty, and her translation will be published by Joëlle Losfeld, Gallimard.
Mona de Pracontal (pictured below) graduated in English language and American Studies in Paris, and studied film history and filmmaking at Columbia University and The City College of New York, where she lived for three years. She started translating when she was a student and has not stopped since, with forays into the film industry and, more recently, conference interpreting. Her major translations include works by Chimamanda Ngozi Adichie, Hannah Tinti, Cynan Jones, Donald Westlake, Lawrence Block, Rick Riordan, Frank Baum, Melvin Burgess, Howard Norman, Kaye Gibbons, Hanif Kureishi, and Conor O'Callaghan. She has also translated non-fiction by William Burroughs and Gloria Steinem. In 2009, she was awarded the Baudelaire Prize for literary translation for her translation of Half of A Yellow Sun by Chimamanda Ngozi Adichie and the Prix de Traduction de la Fondation Irlandaise 2019 for her translation of Nothing on Earth by Conor O'Callaghan.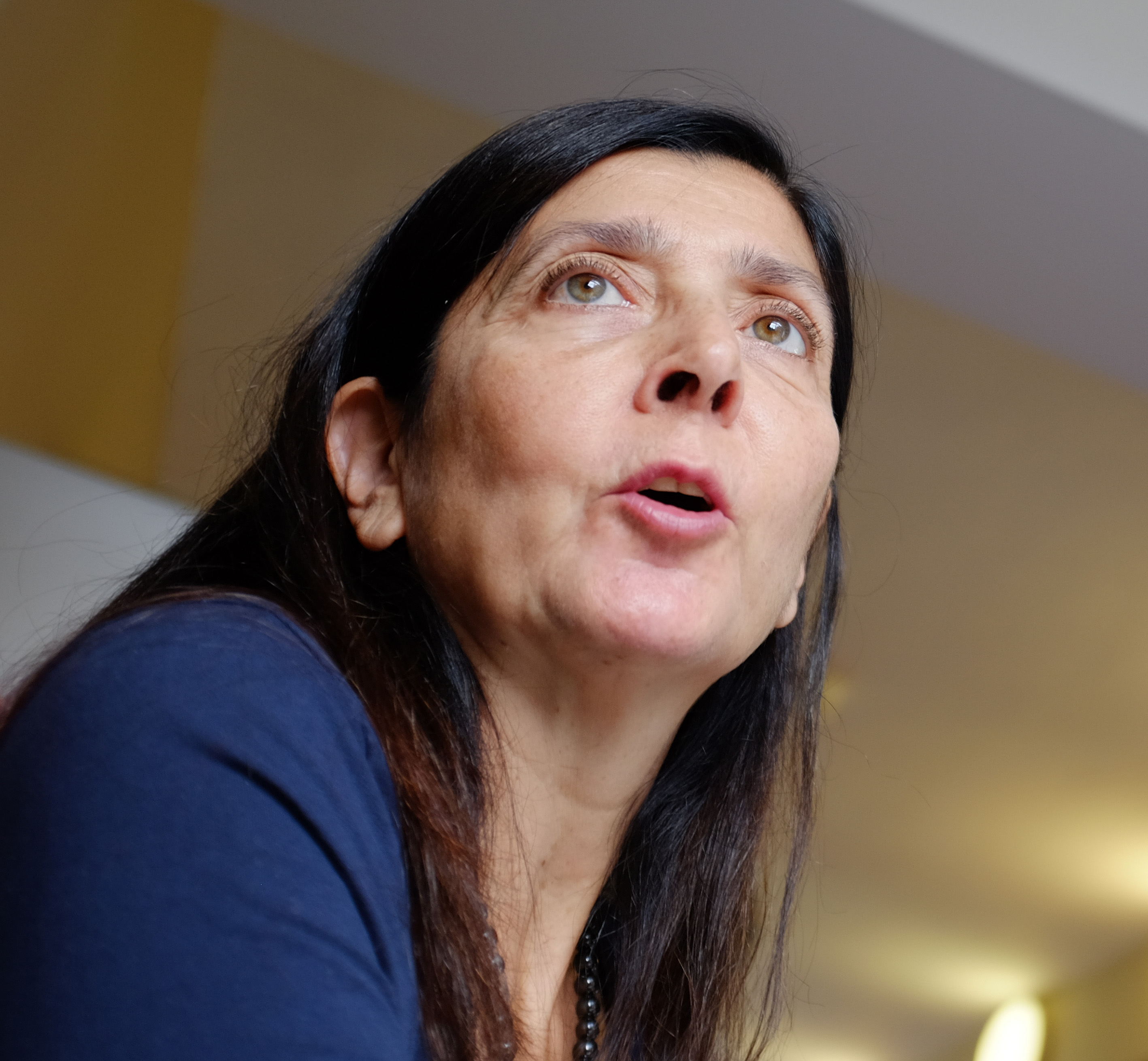 © Nutan Photography
2020 German language residential translation bursaries with Literature Ireland
Every year Literature Ireland, in partnership with the Trinity Centre for Literary and Cultural Translation, hosts a literary translator on a residential bursary in Dublin. The bursary is awarded to a practising literary translator of established track record who is working on a translation of a work of contemporary Irish literature. Applicants for this bursary must provide proof that they hold a publishing contract for the work in question.
Travel and living expenses are covered by Literature Ireland, while accommodation and work space are provided by the Trinity Centre for Literary and Cultural Translation, Trinity College Dublin. Successful applicants are asked to work with students on our MPhil in Literary Translation and to take part in a public event near the end of their stay, focusing on their translation work.
This year, it was agreed that we would award two residential bursaries in 2020 for German-language literary translators of eight weeks' duration each. The succesful translators are Anna-Nina Kroll and Peter Torberg. Anna-Nina Kroll (pictured below) is using her residency (February/March 2020) to work on her translation of From a Low and Quiet Sea by Donal Ryan, to be published by Diogenes, Zurich. Peter Torberg will be at the Centre from April-May 2020, translating The Ghosts of Saturday Night by Adrian McKinty, for publication by Suhrkamp Berlin.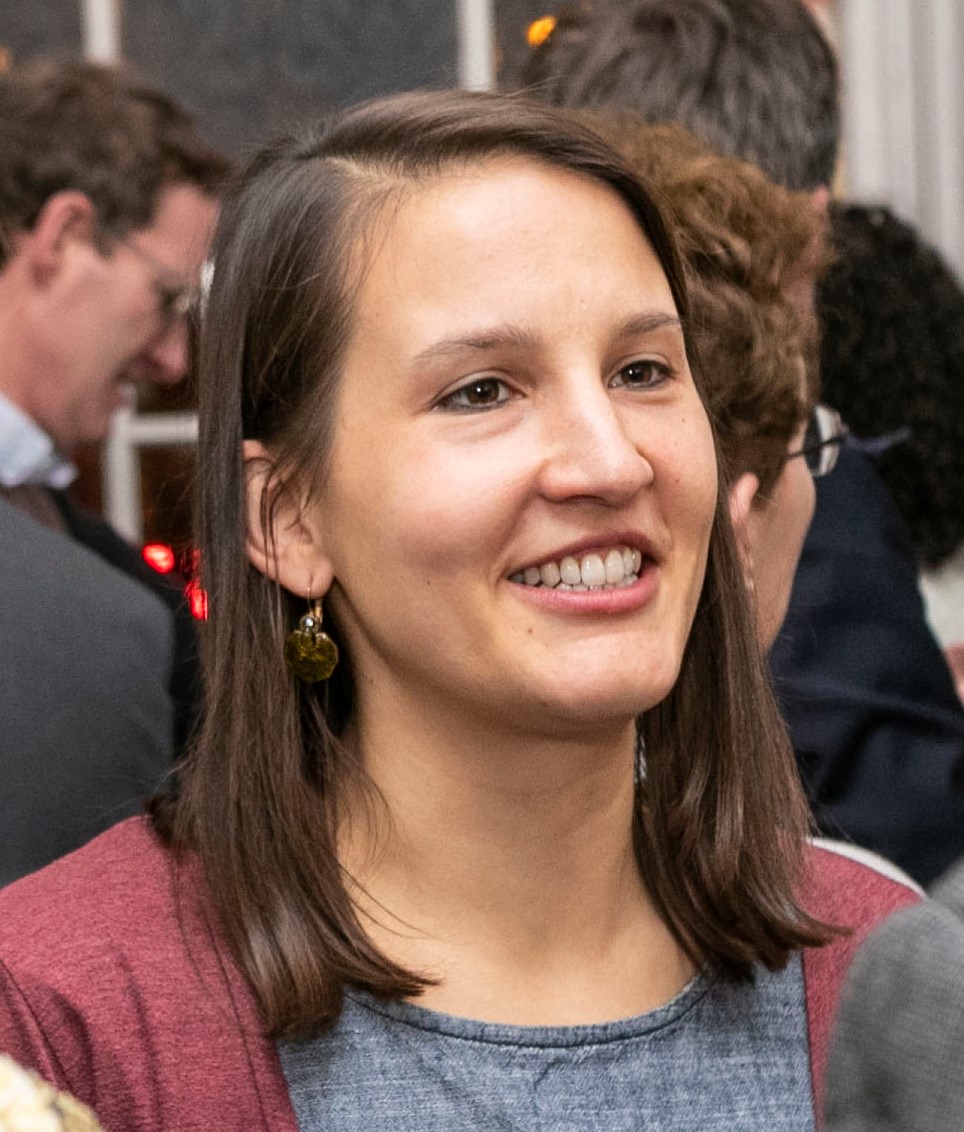 Anna-Nina Kroll
Previous translators-in-residence at the Centre include:
Year

Country

Translator-in-residence

2010-2011
Russian Federation
Vladimir Babkov
2011-2012
China
Jian Lu (Jenny Lu)
Jianing Zhou

2012-2013

Brazil
Guilherme da Silva Braga
2013-2014

China

Huiyi Bao
2014-2015

Turkey

Fuat Sevimay
2016

Argentina

"Translating James Stephens' The Insurrection in Dublin on location, only metres away from where the book was written and where the action took place, with the celebrations of the 1916 centenary in full swing all around me, has been a rare and privileged experience."

Matías Battistón
2017

Brazil

During her time in Ireland, Débora Landsberg translated Conversations with Friends by Sally Rooney. She has also translated work by writers including Charles Dickens, Agatha Christie, Anne Enright and Joyce Carol Oates.

Débora Landsberg (interview)

2018

China

Yiming Jin translated Maeve Brennan's short story collection The Springs of Affection into Chinese during her residency.

Yiming Jin

2019

Japan

Prof. Hiroko Mikami spent 4 months at the Centre. During her residency, she translated two of Tom Murphy's plays, Brigit and The House, into Japanese. Both will be published in Tokyo in 2020.



Hiroko Mikami

2020

Europe (German language)

Anna-Nina Kroll (February-March 2020) is working on her translation of From a Low and Quiet Sea by Donal Ryan. She has translated all of Ryan's other work into German. Her translation of Milkman by Anna Burns is due for publication on 22 February.

Peter Torberg (April-May 2020) plans to translate the last of Adrian McKinty's nine-volume Sean Duffy series, The Ghosts of Saturday Night. Peter has translated the plays of Oscar Wilde as well as novels, short stories, poems and plays by many other writers, including Peter Carey, Anita Desai, Christopher HItchens, Rudyard Kipling, Mark Twoain ad Michael Ondaatje - the list is far too long for this space!


Anna-Nina Kroll



Click here for more information about applying for this bursary.
| | |
| --- | --- |
| | "I was a Translator in Residence at the Trinity Centre for Literary and Cultural Translation for two and a half weeks in May 2017. It was a great experience: the accommodation was satisfactory and the budget provided was more than enough to tour Dublin and Ireland, which is what I predominantly did. Basically, you get a free rein, so you can either travel, make new friends and connections, or work on your translations, since you get time to relax at Tyrone Guthrie Centre in the Irish countryside. All in all, the good people at Literature Ireland and Trinity Centre for Literary and Cultural Translation do their best to make your stay enjoyable as possible."Stefan Pajović (Summer 2017) |
If you would like to be added to our mailing list, please contact littrans@tcd.ie