Welcome
"Trying corporations – why not prosecute?"

by

Professor Liz Campbell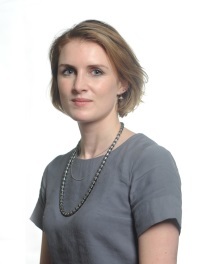 Francine McNiff Chair of Criminal Jurisprudence, Faculty of Law, Monash University, Australia

Thursday, 20 June 2019, 1 pm - Venue: Room 11, House 39, Trinity College Dublin.
This presentation examines whether deferred prosecution agreements (DPAs), which allow prosecutors to negotiate and enter into agreements with corporations to defer or suspend criminal proceedings, and which were recommended by the Law Reform Commission in its 2018 report on "Regulatory Powers and Corporate Offences", can ever be in the public interest as a way of addressing corporate crime. DPAs are seen as quicker, cheaper, and more predictable than the conventional criminal trial but raise issues of consistency, proportionality and fairness, as well as the circumvention of criminal justice by corporations. I consider if and how a mechanism for deferring prosecution can cohere with the existing scheme of corporate criminal liability, relying on four UK case studies to demonstrate the array of issues raised by DPAs. I argue that DPAs are both necessitated by but also misconstrued as a way of offsetting problems with corporate criminal liability. Moreover, and paradoxically, while DPAs are introduced in an effort to remedy such issues, they are deployed also to mitigate the inevitable consequences of conviction. DPAs therefore both serve to supplement as well as dilute corporate criminal liability. This is a tension that has to be confronted.
Professor Liz Campbell, a graduate of UCC, is the inaugural Francine V McNiff Chair in Criminal Jurisprudence at Monash University, Melbourne. Her research focuses on how the law responds to sophisticated, profit-driven crime, both by otherwise legitimate corporate entities as well as networks of organised crime. Another strand of her research looks at the use of biometrics in investigation and prosecution, and she is a member of the UK Home Office Biometrics and Forensics Ethics Group. Her research has been funded by the Research Council UK's Partnership for Conflict, Crime and Security, the UK's Arts and Humanities Research Council, the Law Foundation of New Zealand, the Fulbright Commission, the Modern Law Review, and the Carnegie Trust.
Limited Places are available and offered on a first-come, first-served basis. Please contact lawevent@tcd.ie no later than Monday 17th June to register.