TCD Intellectual Property Law Seminar Series
The TCD School of Law organises intellectual property law seminars with the aim to present and discuss cutting-edge issues of European and global relevance.
Our 2020 series will start in February and March with talks delivered by young scholars affiliated to and generously sponsored by the EIPIN Innovation Society (https://www.eipin-innovationsociety.org/), an EU Horizon 2020 research and innovation program under the Marie Skłodowska-Curie grant agreement no. 721733. 
Seminars are open to all LLM and LLB students, practitioners, industry representatives and members of the public. After each talk Prof. Giuseppe Mazziotti will act as moderator and will facilitate a debate among speakers and participants.

Registration:
Participants are kindly requested to register and to obtain a free ticket for each individual lecture via the relevant Eventbrite pages listed below.

Lecture 1 - Natasha Mangal: 'The Music Modernization Act and Changes to Mechanical Licensing Practices: An Institutional Perspective'
5:30 pm, Tuesday 18th February 2020
Room 201, 7-9 South Leinster Street, Dublin 2.

To register for this lecture, please reserve your place via our Eventbrite page here.
Through this talk attendees can expect to gain a comparative perspective of the basics of music licensing drawn from U.S. practices, and can become acquainted with the U.S. system of copyright regulation as imparted by the various institutions operating in this area. Recent changes to the system of music licensing will also be highlighted in relation to the passage of the Music Modernization Act, which is currently in the implementation stage. The discussion will further tackle the often overlooked international dimension of the implementation of the Act and its potential effects on foreign rightsholders.
Natasha Mangal is a U.S. attorney and an Early Stage Researcher with the EIPIN Innovation Society (EIPIN IS). She is currently completing her Ph.D. studies as a joint doctorate with the Centre d'Etudes Internationales de la Propriété Intellectuelle (CEIPI) University of Strasbourg, and Queen Mary University of London. Her research regards institutional perspectives on EU copyright reform, focusing on how regulatory bodies can be adapted to better respond to the challenges posed by digitization. Through her studies she has spent time at GEMA and CISAC, interviewing and working alongside their respective legal teams to identify some of the most pressing issues currently faced by creators.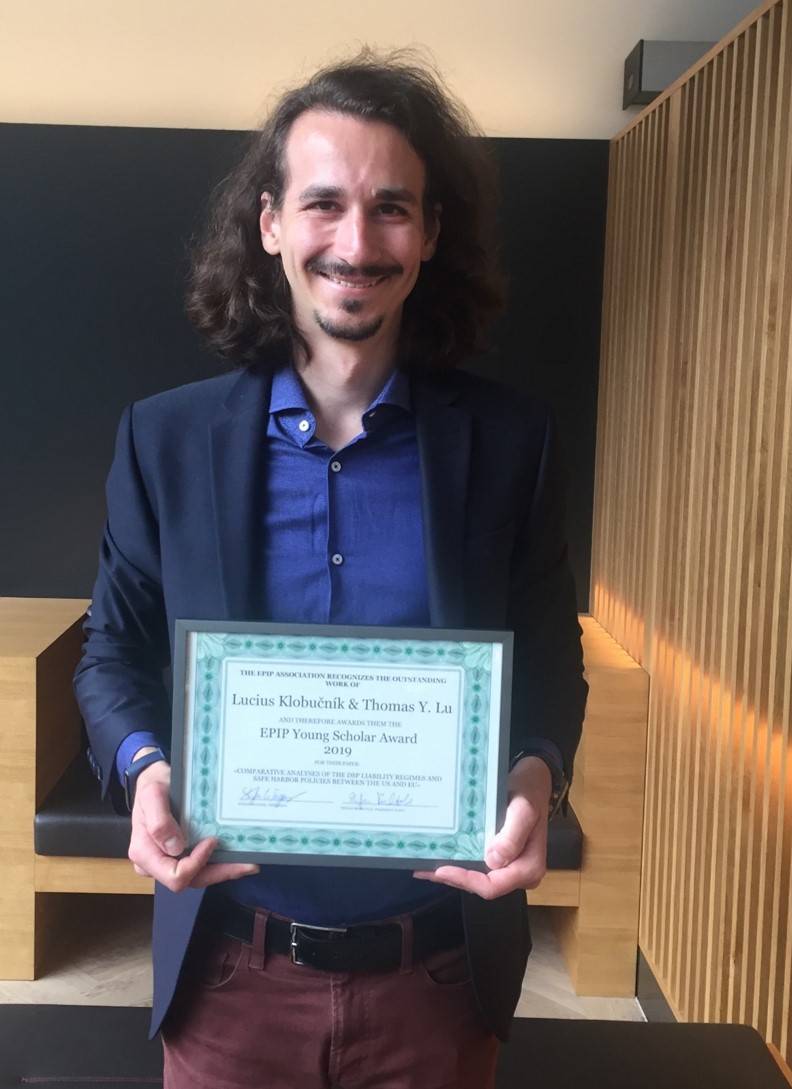 Lecture 2 - Lucius Klobučník: 'Online Music Licensing in Convergence: Impact on Online Platforms and Authors in Europe'
5:30 pm, Tuesday 25th February 2020
Room 201, 7-9 South Leinster Street, Dublin 2.

To register for this lecture, please reserve your place via our Eventbrite page here.
The talk will reflect on ongoing shifts in the online music licensing market in Europe and its effects on stakeholders, particularly online music platforms and authors. Online music services face difficulties at licensing process resulting in high transaction costs and preventing market entry. Authors do not receive full remuneration for online exploitation of their works. Legislative and market - driven creation of new EU-wide licensing entities providing multi-territorial licences have not been able to tackle these problems. The presentation will discuss which top-down or bottom-up initiatives can respond to needs of authors and music platforms. Finding an answer to this question is particularly important in light of the new EU Digital Single Market Directive, which subjects a large group of online platforms (user-generated content platforms) to licensing obligations.

Lucius Klobučník is a PhD researcher in intellectual property law at Centre for Commercial Law Studies, Queen Mary University of London and Max Planck Institute for Innovation and Competition in Munich. As part of his PhD project on online music licensing, Lucius conducted a research stay at the German collecting society GEMA and the International Confederation of Societies of Authors and composers (CISAC). Lucius holds LLM degrees from Comenius University in Bratislava and University of Helsinki. He previously worked for the Slovak Innovation Liaison Office in Finland and has been active in an NGO and think tank Slovak Space Policy Association.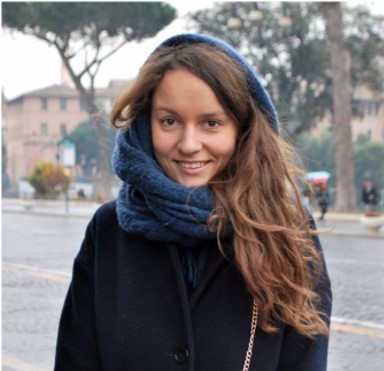 Lecture 3 - Anastasiia Kyrylenko: 'Exporting EU Intellectual Property Law Through Free Trade Agreements'
5:30 pm, Tuesday 10th March 2020
Room 201, 7-9 South Leinster Street, Dublin 2.

To register for this lecture, please reserve your place via our Eventbrite page here.
Since 2004, the European Union has engaged in exporting its internal intellectual property norms to third countries. By doing this, the EU joined the club of so-called demandeurs countries, who include an extensive regulation of intellectual property-related issues to their bilateral and multilateral trade agreements. Intellectual property norms, set down in these trade agreements, are often of "TRIPS-plus" nature and, as a consequence, might erode the third countries' policy space in applying TRIPS flexibilities.  
Using the example of the Association Agreements between the EU and, respectively, Georgia, Moldova and Ukraine, the researcher will address some of the critics voiced towards the EU external policy in intellectual property. The analysis will cover such issues as legal approximation methods, used in the three Agreements, and their impact of on the Agreements' implementation; place of the CJEU IP case-law in the implementation of Agreements; set-up for a potential bilateral dispute over non-implementation of intellectual property obligations.  
Anastasiia Kyrylenko is currently pursuing her PhD degree in IP law at the Universities of Alicante and of Strasbourg, as part of EIPIN-IS European Joint Degree Doctorate. Her main research interests revolve around international IP law and regulation of IP in bilateral trade agreements. She takes additional interest in geographical indications, design law. Prior to joining the EIPIN-IS PhD, Anastasiia received a master's degree in IP Law and New Technologies from the University of Alicante. She also has a background in technical assistance, having worked for several EU-funded projects dedicated to adapt Ukrainian legislation in line with the requirements of the EU/Ukraine free trade agreement.