Trinity Library Access for Alumni
The Library provides the following benefits to alumni: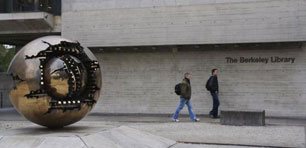 Free Entry to Old Library & Book of Kells
Alumni can visit the Book of Kells & Long Room Exhibitions, along with three friends, for free. All you have to do is visit Trinity Development & Alumni and we will give you an alumni visitor card that will provide free access for yourself and three guests. This card can be re-used as many times as you wish.
You can collect your alumni visitor card Monday to Friday, 9am -1pm and 2pm - 5pm from Trinity Development & Alumni, Ground Floor, East Chapel, Front Square, Trinity College Dublin.
Free Access to the Library
Trinity Alumni have access to the College Library for life. Why not make use of this tremendous resource for further study or research? Graduates who wish to use the Library will need to complete an online application form, available on the Library's website. This card is valid for five years. For those visiting the campus for the day, a temporary ticket can be issued and you must call into the Berkeley Library to apply.
For more information on opening times and access visit the Library Website or contact Iris Bedford in the library office T: +353 1 896 1657.
Discount at Gift Shop
Trinity alumni can also avail of a discount at the Trinity Gift Shop located at the Old Library and Books of Kells, learn more.