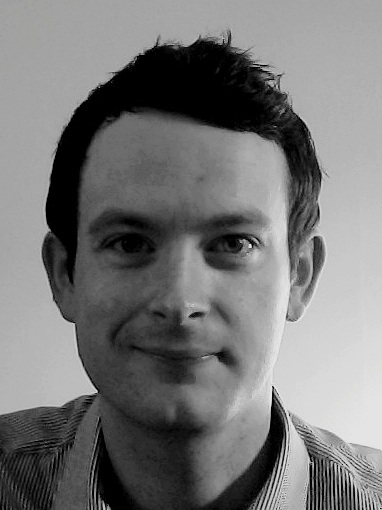 Dr Ciaran O'Neill
Ussher Assistant Professor in Nineteenth-Century History
Research Interests
My research has mostly focused on elites and elite education, something very much at the core of both of my books, Irish Elites (2013) and Catholics of Consequence (2014). I also occasionally publish on Irish literature 1890-1940, and have also become more and more interested in Public History since my time at TCD. My next project will be about power.
Since 2014 I have been the President of the SSNCI - an interdisciplinary society dedicated to the study of nineteenth-century Ireland. In addition to this I have also been involved with a group of likeminded historians working together in the Transnational Ireland Network, and in a global research network called SPECTRESS, funded by the European Commission.
Select Publications
Some of these publications are available to download at https://tcd.academia.edu/ciaranoneill
Books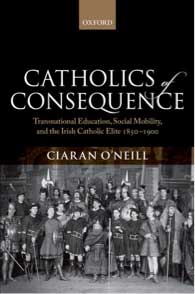 Catholics of Consequence: Transnational Education, Social Mobility and the Irish Catholic Elite, 1850-1900 (Oxford, Oxford University Press, hbk 2014, pbk 2016). Winner of the James S. Donnelly Sr. Prize for History and the Social Sciences (2015) Special Commendation: NUI Publication Prize in Irish History (2015).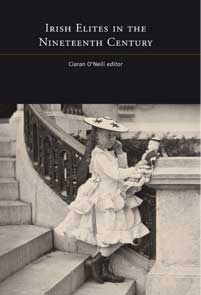 (ed.) Irish Elites in the Nineteenth Century (Dublin, Four Courts Press, 2013).
Journal (Special Issue)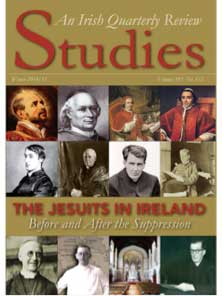 (ed.) w/ Bruce Bradley and Daire Keogh, 'The Jesuits in Ireland', Studies: An Irish Quarterly Review, 103/412 (2015), 601pp.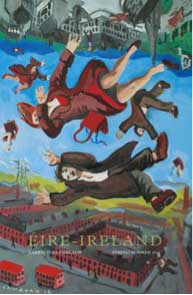 (ed.) w/ Enda Delaney, 'Beyond the Nation: Transnational Ireland', Éire-Ireland, 51/1&2 (Spring/Summer, 2016), 280pp.
Articles/Chapters
Exhibition Catalogue Essay, in Mick O'Dea, The Foggy Dew (Dublin: Royal Hibernian Academy, 2016),
w/ Thomas Cauvin, 'Negotiating public history in the Republic of Ireland: collaborative, applied and usable practices for the profession', Historical Research (in press, 2016)
'Education, cosmopolitan cultural capital, and European elites in the nineteenth century' in Susan Hegarty and James Kelly (eds), History of Education: Lectures in Memory of Seamus Heaney (Dublin: Four Courts Press, forthcoming 2016), pp 93-109.
w/ Mo Moulton, Michael De Nie, Enda Delaney, 'Roundtable Discussion: Teaching Transnational History', Eire-Ireland, 51/1&2 (2016), 266-76.
w/ Enda Delaney, 'Beyond the Nation', Eire-Ireland, 51/1&2 (2016), 7-14.
w/ Mai Yatani, 'Ambition, Women, and the City: Irish women novelists 1890-1910', in Anna Pilz and Whitney Standlee (eds), Irish Women's Writing 1878-1922: Advancing the Cause of Liberty (Manchester: Manchester University Press, 2016), pp 100-20.
'The Irish schoolboy novel', in Maria Luddy and James M. Smyth (eds),Children, childhood, and Irish society: 1500 to the present (Dublin: Four Courts Press, 2014), pp. 183-197. [reprint]
'Power, wealth and Catholic identity in Ireland, 1850-1900', in O. Rafferty (ed.), Irish Catholic Identities (Manchester: Manchester University Press, 2013).
'Education, imperial careers, and the Irish Catholic elite in the nineteenth century', in D.J. Dickson, J. Pyz and C Shepard (eds), Irish Classrooms and British Empire: Imperial contexts for the origins of modern education (Dublin: Four Courts, 2012), pp. 98-110.
'Pearse, Parnell & the priests: history and politics in the Irish schoolboy novel', in Katerina Jencova et al (eds.), The Politics of Irish Writing (Prague: Charles University Centre for Irish Studies, 2010), pp. 69-77.
'The Irish schoolboy novel', Eire-Ireland, 44/1-2 (2009), pp. 147-68.
Teaching
I teach freshman modules on Irish and British social and cultural history. At Sophister level I teach a specialist year-long module on Ireland and Empire and a one-term module on History and Fiction. I directed the M.Phil in Public History and Cultural Heritage 2011-16, and now co-direct it for 2016-17, along with Georgina Laragy. In 2015 I won the Provost's Teaching Award at Trinity College Dublin.
PhD Supervision
I supervise, or co-supervise the following graduate students:
Mary Hatfield, Growing up in Ireland: constructions of gender and childhood in nineteenth-century Ireland (estimated completion 2017)
Jerome Devitt,, Defending Ireland from the Irish - The British and Irish Executive's reaction to Fenianism 1863-69 (estimated completion 2017)
Mai Yatani, Women's Reading Habits in fin de siècle Ireland (estimated completion 2016)
Katherine Browne, Defining surgical competence, the Royal College of Surgeons in Ireland 1784-1984 (estimated completion 2018)
Antonia Hart, Irish Women in Business in the nineteenth century (estimated completion c. 2019)

Graduates

Sarah Hunter, Health of a nation - the physical and societal impact of Irish medical missionaries working in Bengal, 1885-1935 (Graduated 2016)

Contact Details

Room 3111
Department of History
Trinity College
Dublin 2.

Telephone: +353 1 896 1405
Fax: +353 1 896 3995
Email: ciaran.oneill@tcd.ie