Welcome to TCD History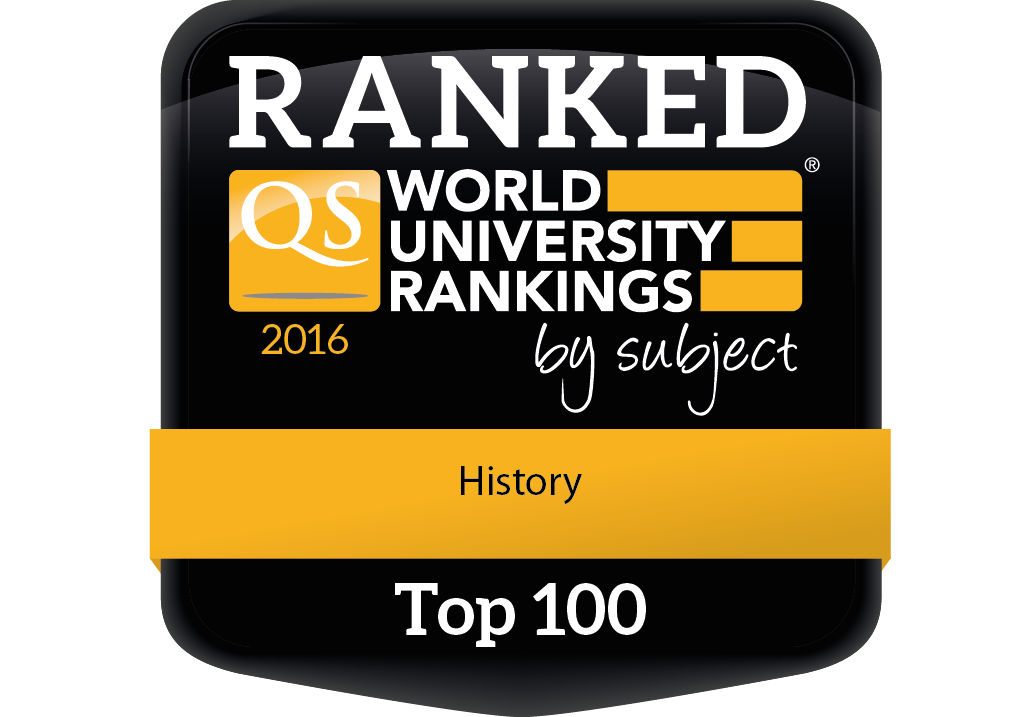 The Department offers evening & short courses, undergraduate and postgraduate programmes in History. Committed to the pursuit of excellence in both research and teaching, students of all backgrounds and levels are welcome into a challenging but friendly environment in which experienced and committed teachers and supervisors will enrich your experience of studying the past.
For further enquires, you can visit in rooms 3118/3143 on the third level of the Arts Building (nearest access: Nassau Street Gate), Mondays to Fridays, from 10.30am to 12.30pm and again from 2.30pm to 4.30pm, or contact the department directly.
Quicklinks
Find out more about what studying History at Trinity means. This video contains perspectives from current students, academics and alumni and shows how studying History at Trinity College Dublin really brings it to life.

---

Ireland in Rebellion, 1782-1916

This is a free 14 week online course about the making of modern Ireland looking at the period 1782 to 1916 and beyond. Beginning with the winning of legislative independence, and exploring the competing forces of constitutional nationalism and radicalism, it looks at the forces which led to the creation of the independent Irish state.
The course is presented by Professor Patrick Geoghegan
Course Handbook (PDF, 145kb)
News & Events

The Fifth Crusade in Context
The Crusading Movement in the Early Thirteenth Century
Edited by Dr Thomas Smith, Assistant Professor in Medieval History
Further Details

Remembering Hugh O'Neill
Royal Irish Academy Library Seminar, 1 December, 2016
19 Dawson Street, Dublin 2.
In association with the Department of Arts, Heritage, Regional, Rural and Gaeltacht Affairs
Trinity Debates 1916 in London
22 April 2016
Trinity became the first Irish university to host a major 1916 event outside of Ireland, when it joined with The Institute of Irish Studies, at the University of Liverpool, to host a major debate on 1916 in London on 31 March 2016.
Full Report

Dr. John Gibney spoke to the BBC about the Easter Rising 100 years on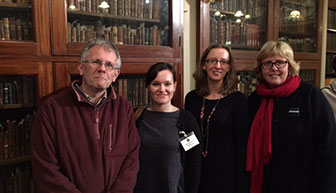 Two Trinity historians received prestigious RIA Charlemont Grant Awards in a ceremony at the Royal Irish Academy on 15 February 2016. Dr Grainne McEvoy, an IRC postdoctoral fellow (pictured second from left), will use her award to undertake study in the United States, while Dr Isabella Jackson (second from right), Assistant Professor in Chinese History, will be heading to Shanghai to complete her research project. The RIA Charlemont Grants Scheme is aimed exclusively at early-career postdoctoral researchers. Grants are available for short international research visits to any country. The award winners attended the ceremony with David Ditchburn (Head of the School of Histories & Humanities) and Jane Ohlmeyer (Erasmus Smith's Professor of Modern History).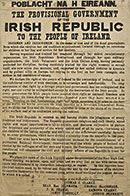 Professor Patrick Geoghegan discusses the 1916 Proclamation as a "triumph of inspiration" in the Irish Independent.
1/2/16