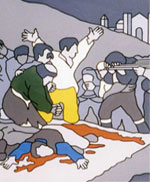 Welcome to TCD History
The Department offers evening & short courses, undergraduate and postgraduate programmes in History. Committed to the pursuit of excellence in both research and teaching, students of all backgrounds and levels are welcome into a challenging but friendly environment in which experienced and committed teachers and supervisors will enrich your experience of studying the past.
For further enquires, you can visit in rooms 3118/3143 on the third level of the Arts Building (nearest access: Nassau Street Gate), Mondays to Fridays, from 10.30am to 12.30pm and again from 2.30pm to 4.30pm, or contact the department directly.
News & Events
Dr Stephen Harrison (Glasgow)
'Slaving in European Warfare from Late Antiquity to the Middle Ages' as part of the James Lydon Research Seminar in Medieval History series on 30 October, Centre for Medieval History, 7-9 South Leinster Street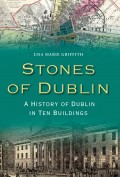 Stones of Dublin: A History of Dublin in Ten Buildings brings together the story of landmark buildings to take us on a wonderful journey through the shifting social, political and cultural history of Ireland's capital. Available directly from The Collins Press and from all good book shops, Stones of Dublin is written by former TCD History PhD student Lisa Marie Griffith. Further details from the book are available in an article by Lisa Marie on the irish Times website.
Take a look at the latest edition of our Alumni Newsletter 2014-2015 to keep up to date with the most recent events in the Department. To view our previous Alumni Newsletter 2013-2014 please click here.