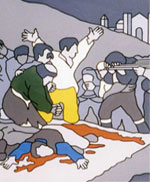 Welcome to TCD History
Welcome to the web-pages of the Department of History. The Department offers extramural, undergraduate and postgraduate programmes in History. Committed to the pursuit of excellence in both research and teaching, students of all backgrounds and levels are welcome into a challenging but friendly environment in which experienced and committed teachers and supervisors will enrich your experience of studying the past.
For further enquires, you can visit us on the third level of the Arts Building (nearest access: Nassau Street Gate). The Departmental Office is located in the conjoined Rooms 3118 & 3143. The Office is usually open from Mondays to Fridays, from 10.30am to 12.30pm and again from 2.30pm to 4.30pm.
You may also contact us by email or telephone. Enquires should be directed to hilliarp@tcd.ie or +353 1 896 1791. You can also reach us by fax at +353 1 896 3995. Alternatively, both academic and support staff may be contacted directly by post, fax, email, or in person: see the staff section for further details.
News & Events
Congratulations to Dr. Joseph Clarke and Professor John Horne who have received an EU-funded HERA award for their role in the research project, 'Making war, mapping Europe: cultural encounters and the soldier traveller c. 1792-1945'.
Congratulations also go to Dr. Robert Armstrong who has won a Provost's Teaching Award for 2013.
May 16th 2013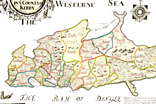 TCD Website Brings 17th-Century Maps Together for First Time in 300 Years
A new Trinity College website brings a unique 17th-century map collection together for the first time in 300 years as a public online resource.
Led by Dr Micheál Ó Siochrú, Associate Professor in Modern History, TCD historians have now tracked down over 2,000 contemporaneous copies of the original survey maps in dozens of libraries and archives throughout Ireland, Britain and France, and brought them together as a free online resource.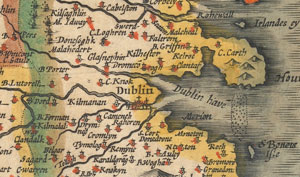 15th Medieval Dublin Symposium (PDF, 594kb) takes place on Saturday 25th May 2013 in the Robert Emmet Theatre, Arts Building, Trinity College. This day-long series of lectures, on the archaeology, history and literature of Dublin from the Vikings to the Tudors is free of charge; no advance booking is required.
M.Phil Studentships: History Books Project (2013-14)
Applications are invited for one-year studentships as part of the History Books in the Anglo-Norman World project, tenable from September 2013. (PDF, 184kb)
May 7th 2013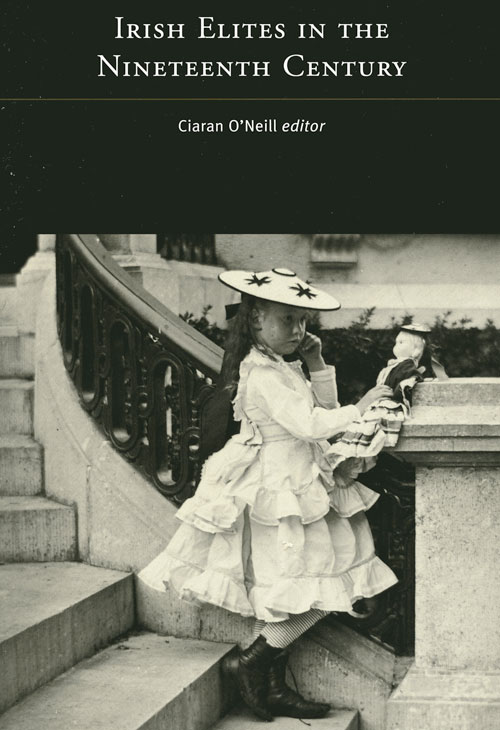 Professor Ciaran O'Neill's edited volume, Irish Elites in the Nineteenth Century (external), was published by Four Courts Press in March 2013. The volume, which investigates how power, wealth and influence were exercised in the nineteenth century, includes seventeen articles, and an introduction by Professor O'Neill.
21st March 2013
The Annual Public Lecture in American History - "Democracy and Money in America: A Historical Perspective on the Election of 2012", delivered by Professor Gary Gerstle, is now available as an audio file from the History department's Multimedia page
31st Oct 2012