Outgoing Erasmus Students
---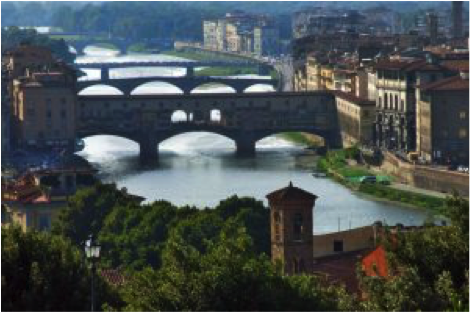 The Department actively encourages students in their third year to undertake a year abroad under the Erasmus programme, as part of your studies.
The Erasmus programme is named after the philosopher, humanist and theologian Desiderius Erasmus of Rotterdam (1465-1536). Erasmus lived and worked in several parts of Europe, in quest of the knowledge, experience and insights which only such contacts with other countries could bring. By donating his fortune, he became a pioneer of mobility grants. Research shows that a period spent abroad not only enriches student lives in the academic field but also in the acquisition of intercultural skills and self-reliance.
The Department encourages you to spend a year abroad at another university. This is a unique chance for all of you to obtain education in another European country and acquire new linguistic, social and civic skills which you need in today's increasingly interconnected knowledge-based society. An Erasmus exchange is an invaluable asset in terms of your employability!
The Department of History encourages students in the third year (Junior Sophister) of undergraduate study to consider spending an academic year studying at an overseas university. The College also operates Non-EU exchange programmes with several institutions worldwide. Closer to home, students may also study at one of the following European institutions, with which the Department has formal exchange agreements:
Students can also take advantage of the exchange partnerships offered as part of the newly established European liberal Arts Network programme. NOTE: the partnerships offered below are subject to change until final approval in the coming months.
Please see list of exchange partners below:
English language modules are offered at Bristol, Graz, Leuven, Prague, Uppsala and Siena. At Heidelberg, students must attend classes taught in German, but may submit written work (including examinations) in English. For further information see: http://www.uni-heidelberg.de/fakultaeten/philosophie/zegk/new_elan/elan_offerings.html
In addition it is possible for History TSM, HPS and Single Honor students to take advantage of exchange programmes organised by other departments and to study History while abroad. Other universities at which our students have recently spent study time include Berlin, Bologna, Maastricht, Paris-Sciences Po and Strasbourg.
Eligibility
Applications for the Erasmus programme are required to secure a II.2 grade.
Grades from the previous year of study will be acceptable as a basis of application.
Priority will be given to year-long applications.
Where one-term exchanges occur, outgoing students should normally go in Michaelmas term, to avoid complications over exams.
If you are in TSM, we would strongly advise you to contact the Study Abroad Coordinator in each subject to check if there are any issues or restrictions you should be aware of before you apply.
TSM students are free to apply for exchanges arranged by either of their Departments, but must have the approval of both Departments to participate in an exchange. Both Departments must be kept informed about the modules studied abroad.
How to Apply
Obtain permission from the Department of History Erasmus Coordinator to study abroad as an Erasmus student.
Complete and submit the online Erasmus Exchange Agreement Form available at: http://www.tcd.ie/study/non-eu/study-abroad/from-trinity/erasmus/Apply/
If you wish to discuss module choices you can arrange to meeting with me, your Erasmus Coordinator during office hours or arrange an appointment by email.
Once you have commenced study at the host institution, you must also complete a Learning Agreement Form, which must be signed by the History Erasmus Coordinator and the Coordinator at your host university.
Finances
These exchanges are open to all History students regardless of degree programme. Funding is available to cover some of travel and maintenance costs. The average grant for a full academic year abroad will be around €1,500, depending on destination. For further details about the Erasmus mobility grant, please consult International Admissions and Study Abroad. All Irish grants and scholarships continue to be paid whilst you are away on an Erasmus exchange.
Please discuss the possibility of an Erasmus Exchange with your parents during Michaelmas Term, making sure you understand the financial implications and commitments involved in going abroad. Note that the Department of History operates a very strict cancellation policy.
Modules
Students going abroad normally take modules to the equivalent of 60 ECTS. The minimum requirement for a full-year exchange is 45 ECTS and 22.5 ECTS for half a year abroad. Students are strongly advised to take more than the minimum 45 ECTS in case of failure in some elements. TSM students participating in a full year exchange must obtain a minimum 22.5 credits in each subject in order to rise with their year; TSM students on half-year exchanges 10 ECTS in each subject while abroad.
There are no mandatory modules in History at Trinity but I strongly encourage all those of you who need to (TSM) or wish to write a dissertation in fourth year to select a research methods module at your host institution. Generally, you should design a balanced curriculum that includes thematic, methodological and theoretical modules. Feel free to select thematic history modules not currently on offer at Trinity to broaden your learning.
Assessment
If you decide to spend only half a year abroad, you will be examined on the basis of work completed during the other half at Trinity plus any examinations in the modules you take at the host university. If you decide to spend a full academic year abroad, you will take modules equivalent to those at Trinity and your marks obtained abroad will be converted back into a Trinity grade. In either case, I shall advise you and approve your Learning Agreement Form.
Contact Us
For further information
NOTE: As Information on exchanges is constantly being updated, it is vital to consult the Trinity Study Abroad website in the first instance for the most up to date information on the exchange programme.
If you have any questions about our Erasmus programme in History please do not hesitate to contact me on alkramer@tcd.ie but make sure you have studied this website and all the links carefully first.
- Dr Alan Kramer
Erasmus Exchange Coordinator