About
The Mature Student Office in Trinity College is part of Trinity Access. We are located in Goldsmith Hall, right beside Pearse Street Dart Station.
The Mature Student Office provides advice and support to prospective and current undergraduate mature students. We are always interested in meeting prospective students and are happy to provide information to mature student groups in Colleges of Further Education or other organisations.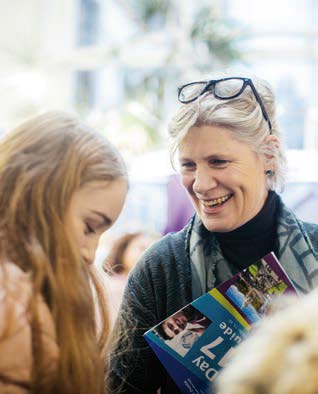 Current Mature Students
Trinity is a big place and it's not always easy to find the right person to speak with. Don't worry! We're here to help you navigate all aspects of College life by helping you with queries about regulations, finances, study and more. We'll send out regular newsletters with info about scholarships, competitions and social events. We also have a Facebook channel, @MatureTCD for the social-media savvy amongst you. Contact us with queries and suggestions, any time. We look forward to hearing from you!
Prospective Mature Students
If you are considering studying for a degree in Trinity as a mature student, we are here to help. A mature student is defined as one who is 23 or over on 1 January of the year of entry to the university. There is no upper age limit.
Please take time to read the Mature Student Guidelines 2022 (pdf, 4 MB) which has a lot of information about the application process, as well as important deadlines and useful links.
Mature Student Profiles
We asked mature students to speak about their decision to return to education as adults and explain what a positive impact it has made to their lives to have the support of a champion along the way. What's clear to see is that mature students come from all walks of life, study a huge variety of subjects and are proof that it's never too late to learn!
Meet our students! Watch 1-min video about being a mature student in Trinity
Get in Touch!
We are always happy to visit your Further Education College or Adult Education institution to speak directly with your students about progressing to a degree in Trinity. Contact us to arrange a time that works for you. We can also arrange for a past pupil or mature student ambassador to visit, for a more informal Q&A session.
To contact us phone (01) 896 1386 or email mature.student.officer@tcd.ie
Postgraduate Queries
The term 'mature student' is used to describe individuals over the age of 23 who are in an undergraduate degree programme.
For information on postgraduate study and support please see the Graduate Studies website.