Dr Rachel Hoare wins College's 2019/20 Civic Engagement award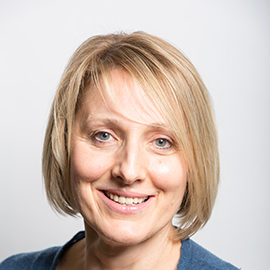 Following the call for nominations for the 2019/20 Civic Engagement award, the Registrar of Trinity College, Dublin, Professor Paula Murphy, announced the nominees and awardee for 2020.
She invited College community to view a podcast announcement here including a conversation with this year's outstanding awardee Dr Rachel Hoare, School of Languages, Literatures and Cultural Studies.
Dr Hoare's work in Art Psychotherapy, assisting unaccompanied and separated children seeking asylum in Ireland, was singled out by the review panel this year, not only for its direct impact in working with the children in this situation, but also for the many ways in which the learnings from the work and experience are shared; through the development of professional training, teaching, academic dissemination and participation in creative arts projects.
Please view the announcement of all nominees and awardee
here
, and hear directly from Rachel about her work. Or view the
civic engagement website.