Trip-Specific Emissions Info
Transport accounts for roughly one-fifth of carbon dioxide emissions in the European Union.
Emissions are often ignored by individuals as they are hard to detect ( CO2 is colourless & odourless), they have a weak link between cause of effect and on top of that individuals have more pressing concerns when making mode and route choices.
Knowledge of Emissions
The General Public consider climate change to be a major issue, but have little knowledge of emissions associated with available modes.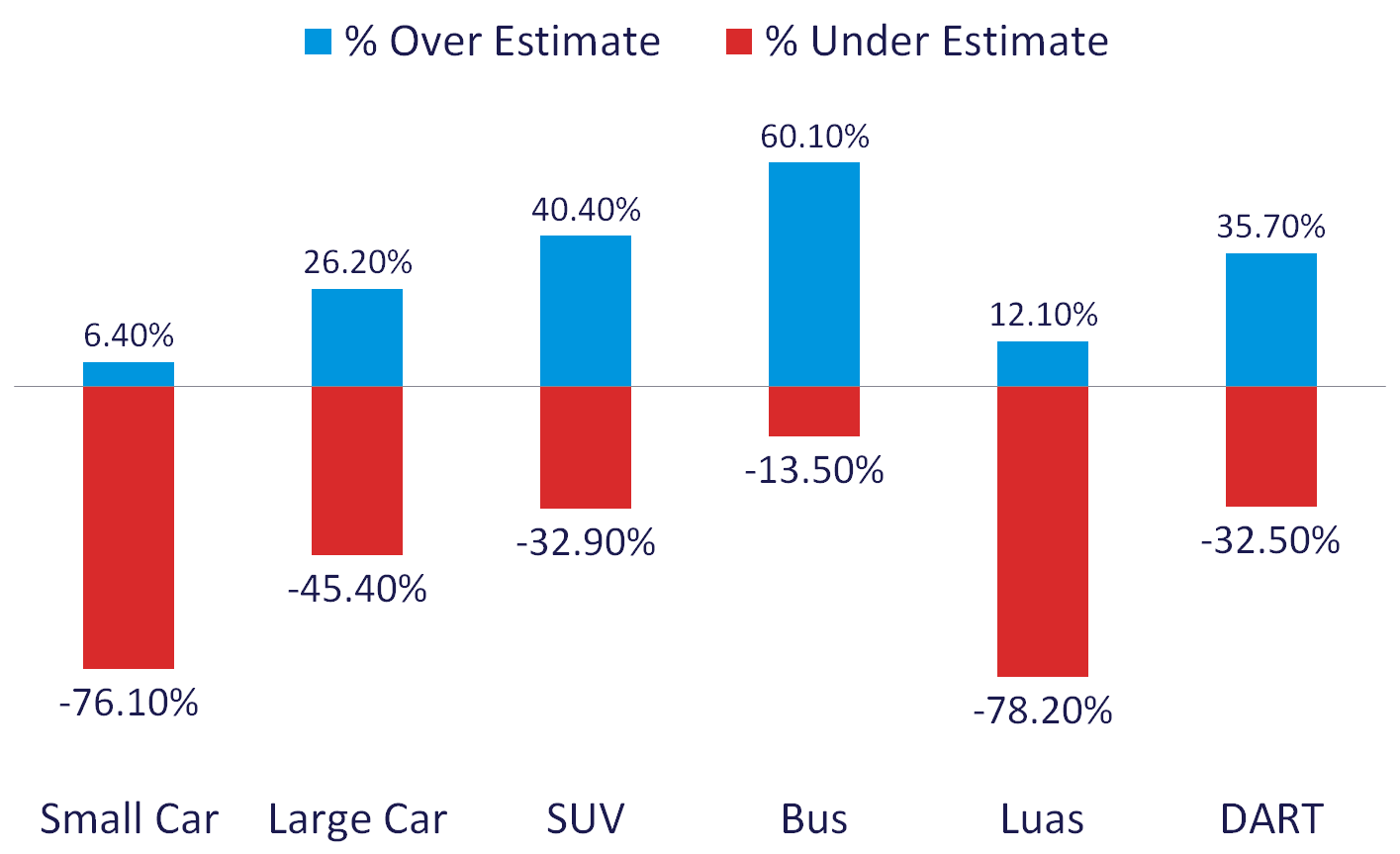 PEACOX Application
We have developed the PEACOX application, whis is an integrated carbon footprint calculator and journey planning application that provides users with route options for:
Walking
Cycling
Public Transport
The application povides an interface that reports driving trip-specific emissions information and allows a user to provide feedback.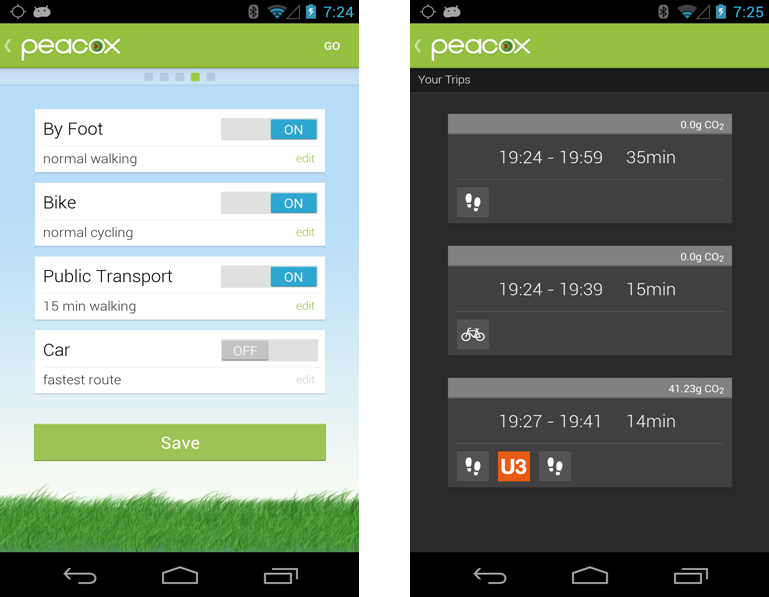 Behavioural Impact of Emissions Information
We analyse of the role emissions information makes in the user's mode/route choice. As well, the impact of socio-economic variables is explored. The next step is to examine latent attitudinal variables.
Finally, based on the previous steps, we devise the Initial Decision Rule. The decision rule accounts for how individuals initially process the information presented to them as part of an application interface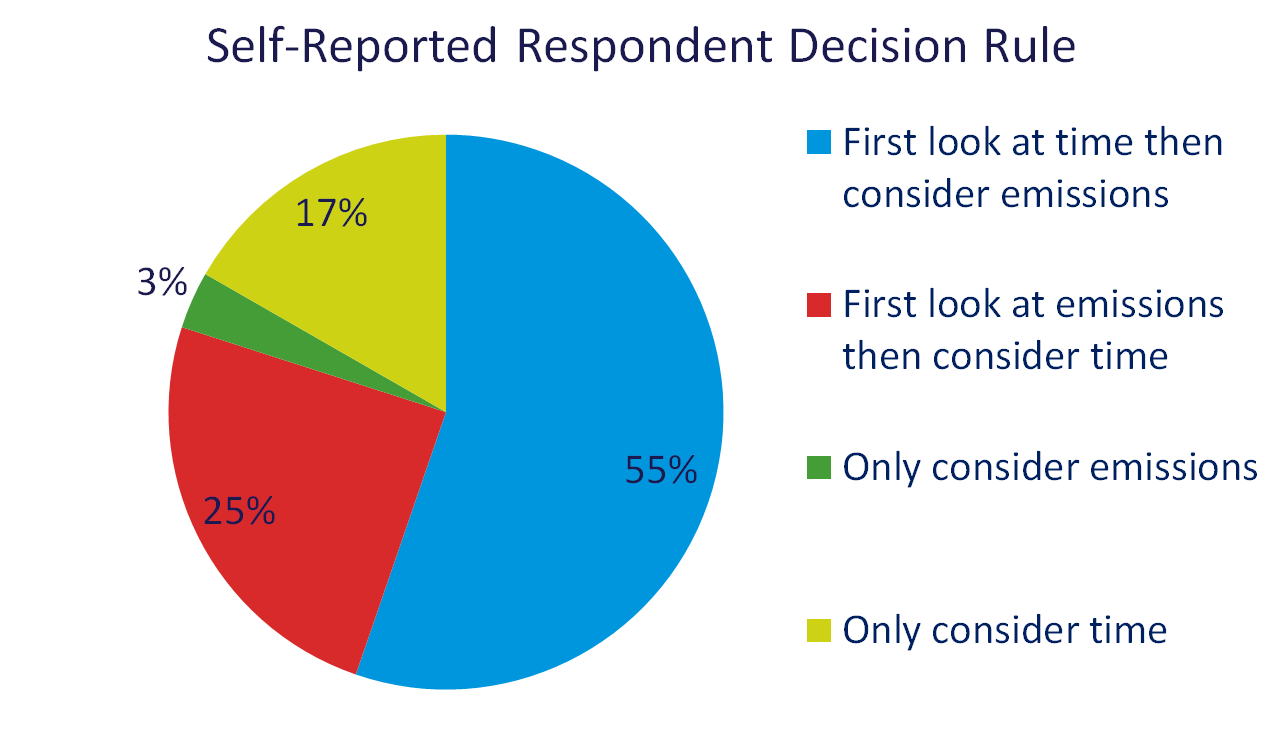 Field Trials
We performed six week trials of the application and collected behavioural information. Two rounds of application field testing are to be performed. The primary phase is currently underway in the Vienna Region. The secondary phase will start in early 2014 in Dublin and Vienna. The results are modelled using discrete choice modelling methods.
People
William Brazil, Brian Caulfield
Sponsors