Energy Analysis and Post Occupancy Evaluation of Public, Commercial and Domestic Buildings

Buildings account for approx 40% of all energy consumed, most of which is due to a building's operations. Space heating and air conditioning account for almost 50% of the operational energy of buildings. Inefficiencies in heating settings are common. The Irish government has set a target to reduce energy demand across the economy by 20% by 2020. The public sector must reduce its energy consumption by 33% by 2020. Energy efficiency in buildings must be achieved!
When and how is the required reduction in public sector energy use going to be achieved?
Background

This research develops a method of building forensic analysis to evaluate the cause and extent of inefficient building operation and design. This method is achievable without significant investment, and applicable across a wide range of buildings.
Method of Building Forensic Analysis
Energy Monitoring

Monitoring of energy data enables identification of inefficient energy use, and the sources of these inefficiencies. Inefficient heating strategies are common in both commercial and domestic buildings. This causes significant costs to the buildings clients or occupants as a result.
Energy Simulation
Modelling studies have been undertaken to enable assessment of the design decisions made or appropriate retrofit options available.
CFD modelling of building heating enables assessment of inefficiencies in operational settings – thermal stratification of hot air (Wood Quay Venue at Dublin City Council Offices).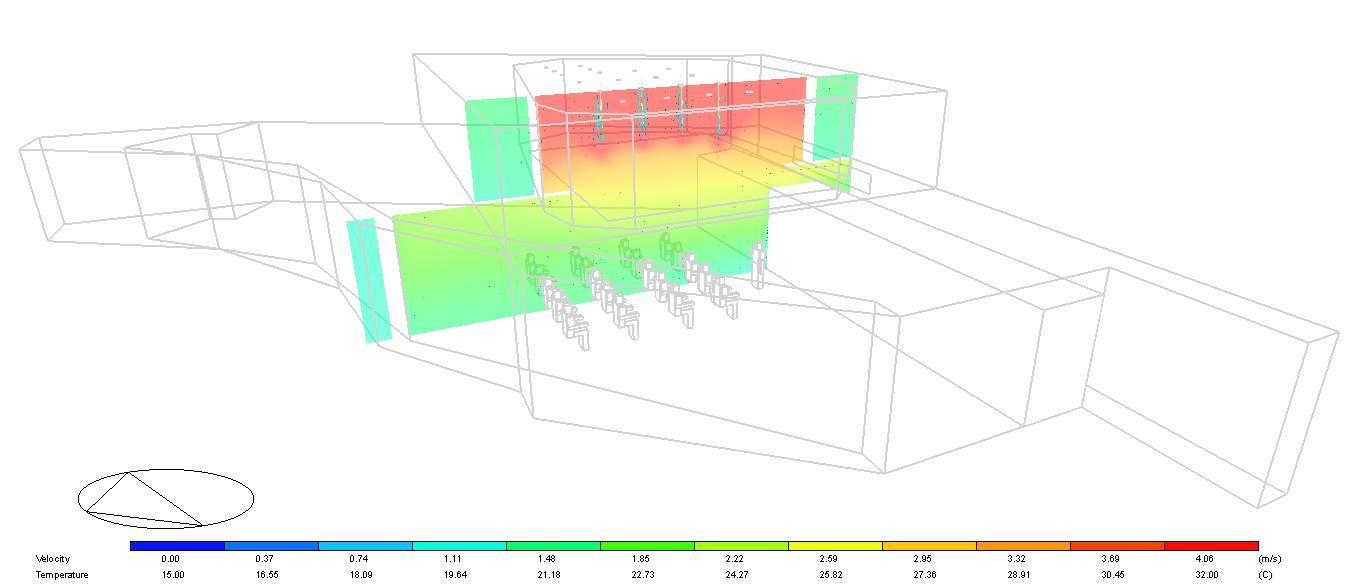 Conclusion
Improper heating strategies are the most common source of inefficiency in a building's energy consumption. Energy savings of over 50% have been identified in the buildings in this case study using the method outlined.
People
Oliver Kinnane, Tom Grey, Mark Dyer
Sponsors