Student supports
Skills4Study Campus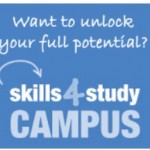 Skills4Study Campus is an online resource offering e-learning modules on: Writing skills, Referencing and understanding plagiarism, Reading and note-making, Critical thinking, and Exam skills, together with an new module: Confidence with numbers.
It comprises a wide variety of interactive activities for students to complete before taking a module assessment. Skills4Study Campus is available to all students 24 hours a day, 7 days a week via the TCD Local homepage: www.tcd.ie/local/
Instructions for use can be downloaded here in PDF (92kb): Skills4Study instructions
Healthy Trinity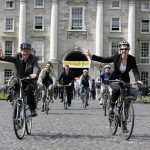 The health and medical team at Trinity College are working hard to make Trinity a healthy place to live, study and work.
The College Health Centre aims to take a holistic approach to Student Health and to provide on campus, primary health care for all full-time students. It focuses on the psychological and occupational aspects of Student Health and Health Education. www.tcd.ie/healthytrinity
S2S (Student to Student)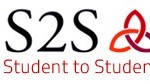 S2S (Student to Student) is a student-led initiative designed to ensure any student in Trinity can get information and support from another student, find a friendly face to have a chat, talk things through or just ask a few questions when you're not sure who to approach.
S2S offers Peer Mentors to every incoming undergraduate honours degree student and visiting student in the College. We also have a highly trained team of Peer Supporters available for all students. http://student2student.tcd.ie/
Find out more about student life: www.tcd.ie/students/