Decade of Commemoration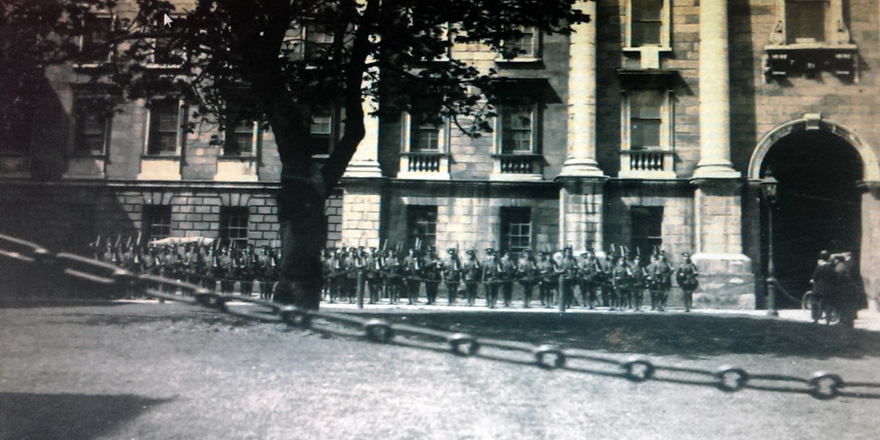 Decade of Commemoration
TCD MS 11438. Troops in College. 1916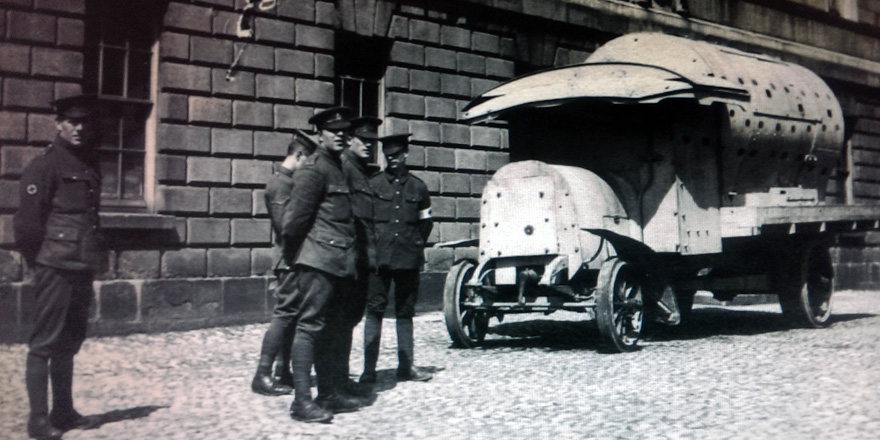 Decade of Commemoration
TCD MS 11438. Armoured car. 1916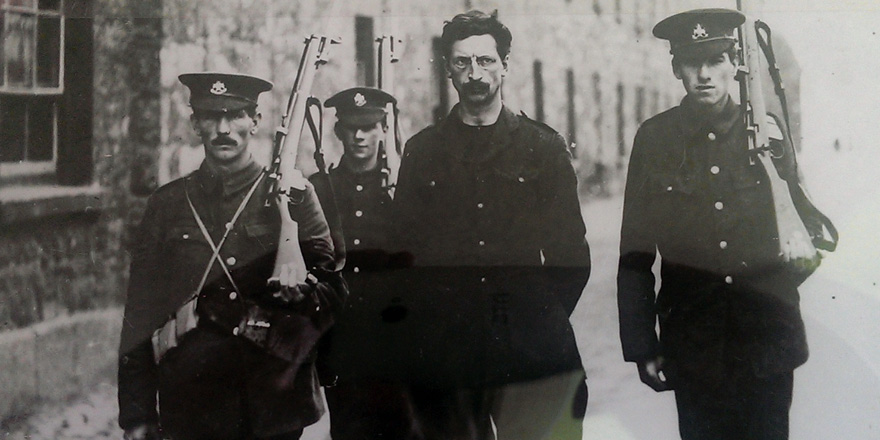 Decade of Commemoration
TCD MS 11438. Arrest of de Valera. 1916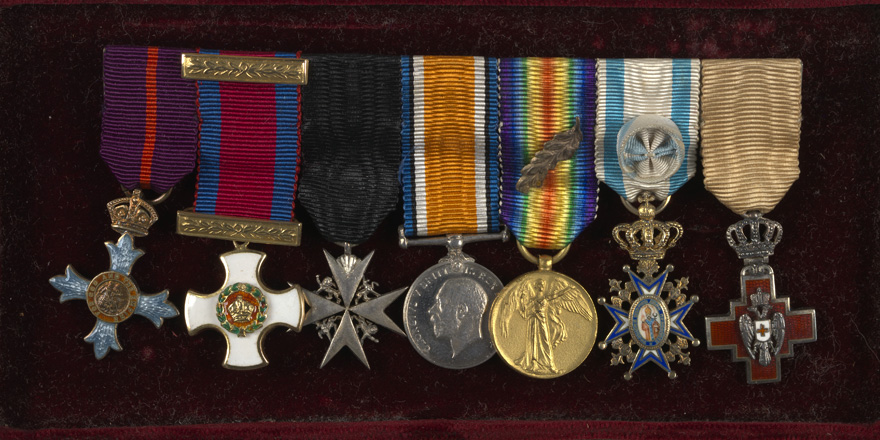 Decade of Commemoration
TCD MS 11007. WWI dress medals. 1916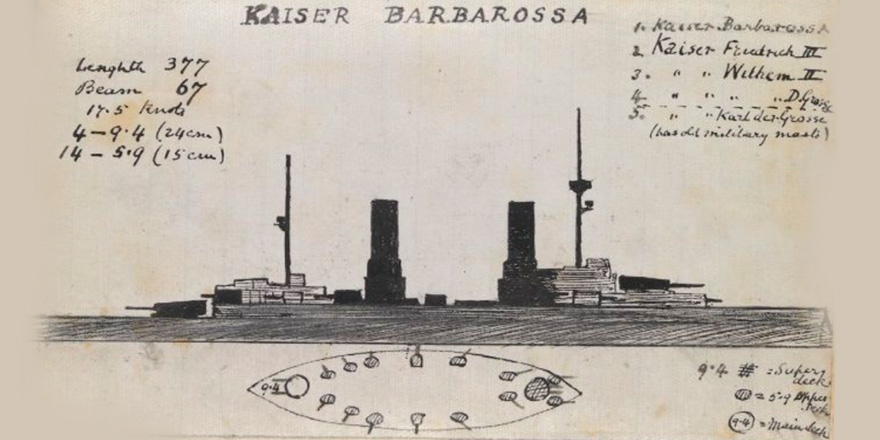 Decade of Commemoration
TCD MS 11299. E. Childers' naval officer's notebook. c.1914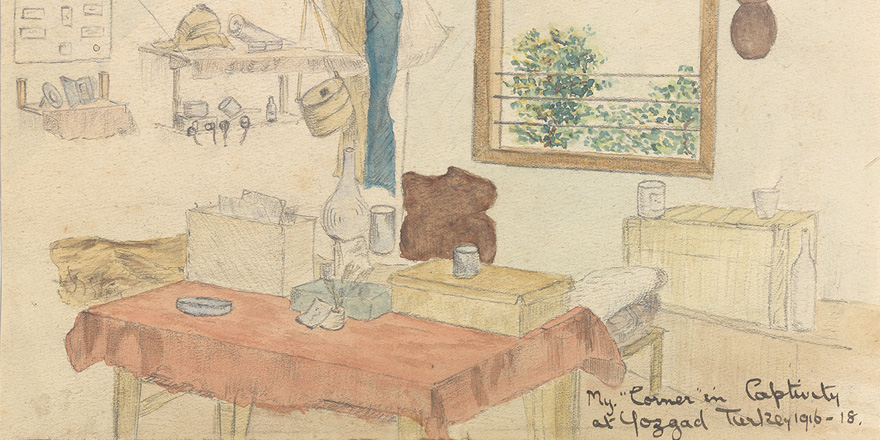 Decade of Commemoration
TCD MS 3420a. A prisoner of war's painting. 1916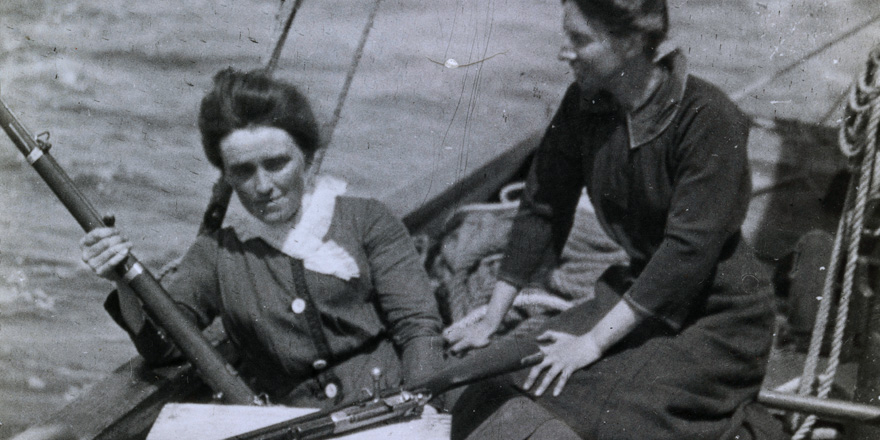 Decade of Commemoration
TCD MS 7890. Molly Childers and the Howth Gun-Running. 1914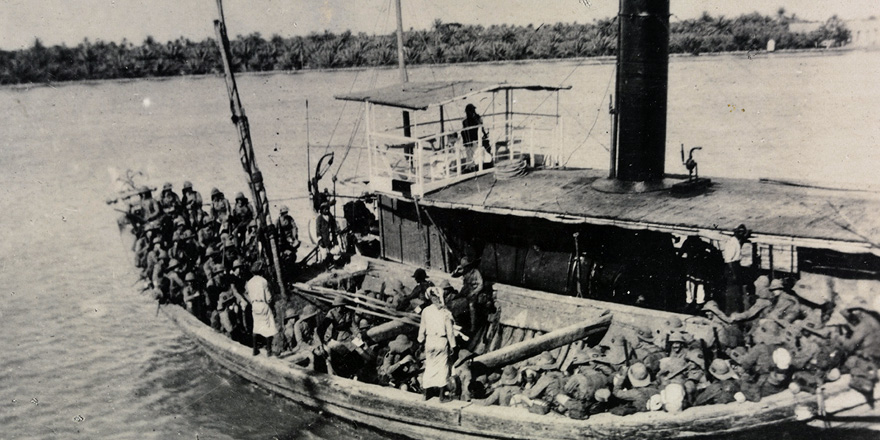 Decade of Commemoration
TCD MS 3420. Troops at Basra. c. 1914
The 'long decade' of 1912-1923 encompassed massive political change in Ireland, Britain and the wider world. These years saw the militarisation of the Irish question, culminating in the violence of 1916 and of 1919-1923, and also the Great War in which many thousands of Irishmen lost their lives. These developments had profound effects, not only on active participants in military and political affairs in Ireland and internationally, but on the people of Ireland as a whole.
This website offers a focused access point for information, resources and activities in Trinity relating to the College itself and to the history and culture of Ireland, the United Kingdom and Europe at this time.
Trinity College, the sole constituent institution of the University of Dublin, was intimately involved in and affected by the developments of the early twentieth century. Thousands of Trinity students and graduates fought, and almost five hundred died, in military service during the Great War and its aftermath. Trinity was an important site both of armed conflict and of respite during the 1916 rebellion as what is now the St James's Hospital campus was then the South Dublin Union. Trinity's complex role in the period is eloquently symbolised in the fact that two of the defining figures of the two Irelands which emerged in 1921, Edward Carson and Éamon de Valera, were Trinity men.