About the Awardees
Sean Mitchell (1989) & David Moloney (2010)
Movidius is a Dublin based company that produces computer vision hardware which has applications in drones, security cameras, robotics, camera technology and virtual reality products. Founded in 2005, it lists Google and Lenovo among its blue-chip clients. After an eleven year journey, Movidius was acquired by Intel Corporation in November 2016.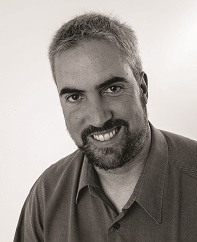 Sean Mitchell received a Bachelor's degree in Electronic Engineering from Trinity in 1989, followed by a Masters in 1990 and a Masters in Management Practice in 2004. After working in the semiconductor industry for 17 years for numerous Irish start-up companies including Silicon & Software Systems, Parthus Technologies and Silansys Technologies, he co-founded Movidius in 2005. As CEO, Sean led the team through multiple rounds of venture capital investment and the development of world-leading technology for enabling visual intelligence. Sean continues to lead the Movidius team in Europe within Intel.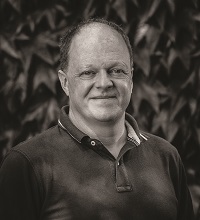 David Moloney received a B.Eng from Dublin City University in 1985, and Ph.D. in Engineering from Trinity in 2010. He began his career in 1985 in Siemens Halbleiter AG (Infineon) in Munich and ST Microelectronics in Milan before returning to Ireland in 1994 to co-found a series of start-up technology companies including Parthus (CEVA) and Silansys (Frontier-Silicon). David is co-founder and CTO of Movidius. He holds 18 US patents with many others in process as well as authoring conference and journal papers on DSP and computer architecture.
Julie O'Neill (1988)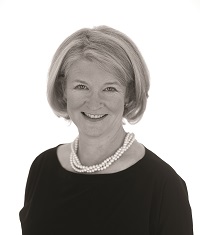 Julie O'Neill was born in Co. Fermanagh and earned a B.Sc. (Pharmacy) degree from Trinity and an MBA from UCD Michael Smurfit Graduate Business School. Having started her career in 1990, she gained experience in the areas of operations, plant management and quality assurance while working for Helsinn Birex Pharmaceutical Limited and Burnil Pharmacies Limited before joining Gilead Sciences in 1997. During her 17-year tenure at Gilead, Julie held many senior management positions including Vice President, Operations & General Manager, Ireland. Since 2014, she has worked with Alexion Pharmaceuticals and is currently Executive Vice President, Global Operations, where she leads a diverse multi-disciplinary global operations team.
Julie holds various national leadership positions. Since 2013, she has held the position of Chairwoman and Member of the Board of the National Standards Authority of Ireland (NSAI) and is the former President of the Irish Business and Employers' Confederation (IBEC), being the first woman to hold this position. She is a Board Member of the National Institute for Bioprocessing Research and Training (NIBRT), the American Chamber of Commerce of Ireland, and CRANN, the Trinity College based Centre for Research on Adaptive Nanostructures and Nanodevices. She has also served on the governing body of University College Cork and the Research Institute Board of UCD's Conway Institute and is the former Chairperson of Pharma Chemical Ireland.
In 2014, Julie was honoured by the Irish Independent as the 16th most powerful woman in business and was awarded University College Dublin's, Business Alumni of the Year Award in 2016.
Annraí O'Toole (1987)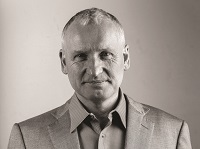 Annraí O' Toole graduated with a B.A., B.A.I. in Computer Engineering in 1987 and an M.Sc. in Computer Science in 1991. He fully embraced student life during his time in Trinity and was involved in the Students' Union, the Engineering Society and the Philosophical Society (the Phil). He retains the distinction of being the only elected Students' Union Education Officer never to serve!
As part of his M.Sc. he worked as a research assistant in the Department of Computer Science in Trinity where he lectured undergraduates for four years while also working on EU funded projects in distributed and parallel computing. In 1990, Annraí was instrumental in spinning IONA Technologies out from Trinity's incubation centre and became the company's first employee. He was a director and Chief Technical Officer of IONA and played a key role in its flotation on the NASDAQ in 1997. In 2000, he left IONA to found another start-up, Cape Clear, which was acquired by California based Workday in 2008. Four years later, in 2012, Workday was also floated on the NYSE and last year the company announced a major expansion in Smithfield employing over 1,000 computer scientists and engineers making a significant contribution to Dublin's reputation as a tech hub.
Annraí's achievements are of the highest order in his field and have made a very significant impact on the Irish economy. He is a member of the Provost's Council, a group of leading international Trinity alumni and supporters who act as advisors to the University and help to shape Trinity's future.
William Sargent (1978)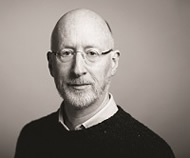 Born off Stephen's Green, William Sargent was raised in Rio de Janeiro before returning to the Jesuits at Clongowes Wood College.Walking into Trinity as a 15-year-old he honed his business skills in the Dublin music scene working with bands including The Chieftains and Thin Lizzy. Graduating with a business degree, William emigrated to London with many others of his generation for whom jobs were scarce in Ireland.
William co-founded Framestore in 1986 and led its rise from an award winning commercials house to world renowned film and digital studio based in London, New York, LA, Montreal and Beijing. During this time Framestore has worked on all the Harry Potter films (and the new JK Rowling 'Fantastic Beasts') , Alfonso Cuarón's Gravity, James Gunn's Guardians of the Galaxy, Paul King's Paddington, and Dr Strange.
William and his team have won all the major creative awards including two Oscars (7 nominations), British Academy, Primetime Emmys, D&AD, Royal Television Society and over 80 global awards for the newest format Virtual Reality. In addition to leading Spitting Image he has produced numerous award winning films and television productions for the BBC, Channel 4 and ITV.
Equally at home in Hollywood and government, he was Permanent Secretary, Regulatory Reform at the Cabinet Office, Board Director of HM Treasury and is a fellow of the Royal Society for the Arts and Governor of Southbank Centre. Honours include a Ph.D. (Hon). from University of Kent, a CBE in 2004 and knighthood from the Queen in 2008. William is a member of the Provost's Council.