About the Awardees
Paul Coulson B.B.S. (1973)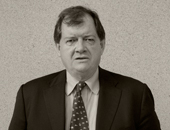 Paul Coulson is one of Trinity's most successful and interesting graduates of the last 50 years. Hailing from a family that has been associated with Trinity for several generations, Paul passed his examinations but learnt at least as much from combining his two main interests: sport and entrepreneurship.
At Trinity he played hockey, squash and tennis, was Secretary of DUCAC and captain of the Hockey Club (1972-73). He earned a Pink for tennis and was elected a Knight of the Campanile. Paul was a key figure in developing the Pavilion Bar, which now provides significant income for DUCAC, and he restructured the Trinity Ball and returned it to profitability by making it more accessible to the wider student body.
After qualifying as an accountant with Price Waterhouse Coopers, he founded the firm Bates Coulson & Co and then later moved into the international leasing business by setting up Yeoman International Group in 1982. In 1998 Paul acquired a stake in Ardagh plc which then operated a single glass plant in Dublin. Today, much of what you drink, anywhere in the world, comes out of an Ardagh product. The company is now one of the world's leading suppliers of rigid packaging to the food and beverage and consumer products industries. Ardagh recently agreed to buy the US glass packaging operations of Saint- Gobain. Following this transaction Ardagh will have worldwide sales of approximately $7 billion and will operate 113 production facilities located in 25 countries across five continents with approximately 22,500 employees. Paul has been Chairman of Ardagh since 1998, and now lives in Paris.
Hugh Mackeown B.A. (1965)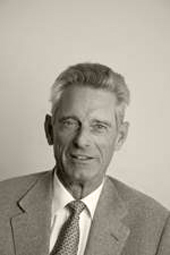 Hugh Mackeown is one of Ireland's most successful business people. During his 50 year tenure with Musgrave Group, he transformed his family's business from a small provincial company into a major multinational supporting over 50,000 jobs.
Hugh was born in India where his father worked in the Civil Service. He was educated at Radley College, England and at Trinity College Dublin where he graduated in 1965 with a degree in history and political science. During his time at Trinity he gained his colours in golf, rugby, tennis and squash. Hugh joined Musgrave Brothers Limited, his mother's family company in Cork, and by 1968 was appointed to the Board. He served as Chief Executive of Musgrave until 1997, when he became non-executive Chairman, a post he held until 2011. Hugh was also the founding chairman of the Wholesale Grocer's Trade Association, IADT, the representative body for independent food retailers and wholesalers in Ireland.
During his career with Musgrave, Hugh oversaw the introduction and rollout of the iconic SuperValu and Centra brands, growing market share of c. 4% in 1980 to 25% today. During that period, he substantially refocused the business and expanded into the United Kingdom and Spanish retail sectors, and increased turnover from €7 million to €4.9 billion per year.
Hugh played golf for Ireland as an amateur at youths, full and senior levels, representing Ireland in 1966, 1973, 2001, 2005 and again in 2008 when the team was victorious in the Home Internationals in Lahinch. In sailing, he won the combined British and Irish Championship of the National 18 foot class in 1983, in Findhorn, Scotland.
Siobhán Parkinson B.A. (1976), Ph.D. (1982)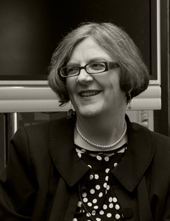 Siobhán Parkinson has lived in Dublin ever since returning to her native city from points north and west to take up an Entrance Exhibition and study German and English at Trinity 1972–76. After college, Siobhán lived briefly in Munich. She came home to do postgraduate study in English Literature at Trinity and to marry her fellow student Roger Bennett. She took her PhD in 1981.
She worked for some years as Assistant Editor at the Royal Irish Academy on Dawson Street, and learned more than she ever needed to know about fish gonads, pollen analysis and mediaeval map-making, but also quite a lot about semicolons and footnotes, which turned out to be useful, since she went on to have a career as an editor.
Siobhán began writing for children in the early 1990s, when her son Matthew was a child. She has written around 25 books, many of them award-winners. Two of them are novels for adults, but she is best known as a writer for children and young people, and she served as Ireland's first Laureate for Children's Literature from 2010 to 2012.
She is founder and publisher of Little Island Books, an award-winning independent children's publishing house. She also translates children's books from German.
Her best novels, in her own opinion (which is of course entirely reliable), are Something Invisible (2006, for children), Bruised (2011, for teenagers) and Painted Ladies (2010, for adults), but her most popular book continues to be Sisters – No Way! (1996, for teenagers).
John Pearson B.A. (1956), LL.B. (1957), M.A. (1959)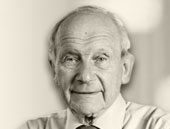 John Crawte Pearson arrived at Trinity in 1952. He was very involved with the Boat Club and in 1954 he was part of the Trinity crew that won the Senior VIII Championships of Ireland. He was also Captain of Boats and he is currently a Vice President of the Club. He served as Secretary of DUCAC and in such capacity helped to introduce the capitation fee for clubs and societies.
He read for an Arts and LLB degree at Trinity and following this qualified as a Solicitor in England and started his own successful practice in 1963. He was heavily involved in local affairs being President of the Mid-Surrey Law Society and Chairman of the Kingston-upon-Thames Group of the Citizen Advice Bureaux.
John was instrumental in setting up the London Trust for Trinity (subsequently the UK Trust) as a charity and has been a Trustee since 1980. In addition to his work as a leading volunteer for Trinity, John has also contributed considerable funding to a range of projects in College through the years - including Student Societies, PhD Research Projects and the Library. In recent years, he has provided significant support for a major research study on the theme of 'the anatomy of career success' in the School of Social Sciences and Philosophy, including funding for two Grattan Scholarships, a new flagship project in the School. Indeed it was John's funding, together with the robust support of the UK Trust, that made it possible to establish this highly successful Scholarship programme.