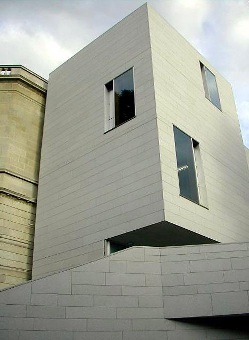 A new Engineering, Energy and Environment Institute, E3
Trinity plans to establish a new Engineering, Energy and Environment Institute, also known as E3. E3 represents a major new collaboration between the School of Engineering, the School of Computer Science and the School of Natural Sciences.
E3 will be an institute without precedent in Ireland, and among the first internationally to integrate engineering, technology and scientific expertise, at scale, to address some of the grand challenges facing our country and our world.
Ireland's population of school-leavers will increase every year to 2028, a rate greater than almost any other country in the developed world. The growing attractiveness of engineering and technology careers to Irish young people is an amazing success story and Trinity is planning the construction of a new building to bring its engineering education facilities firmly into this century. This new facility will help Trinity to continue offering the high-quality engineering education it is recognised for.
The new E3 complex
The location of the new E3 complex is a major part of the planned expansion of Trinity's campus towards the Grand Canal Docks area of Dublin. Completion of this capital project will see the 400-year-old university sitting at the heart of the silicon docks.
We are seeking advice and input from the wider community as we develop and implement plans for E3. We are also seeking financial support to help us deliver the new modern infrastructure and enhanced educational experience for the students.
For further information on how to invest in E3 please Deirdre Tracey or by telephone +353 1 896 3560.