ALS/MND
More than 200,000 people worldwide are living with Amyotrophic Lateral Sclerosis (ALS), also known as MND, a progressively degenerative neurological disease which affects about 300 people at any given time in Ireland, with some 110 new cases reported each year. While scientists and clinicians know the cause of ALS in about 10-15% of patients with the disease in Ireland, the cause for the remaining 85-90% remains unknown, but is thought to be due to a combination of genetic and environmental factors.
Finding new treatments
The best way to find new treatments for ALS is to develop the novel concepts of "precision medicine" by studying the disease in detail within an entire population.
Ireland is uniquely placed to achieve this, as the longest running continuous population based register of ALS in the world is held at Trinity College Dublin. Because 80% of all Irish ALS patients attend the specialist Centre of ALS expertise, there is an unrivalled opportunity to study the real life meaning of disease heterogeneity. World-class research in disease subtype, imaging, genetics, biomarkers, new treatments and health services is integrated at the Academic Unit of Neurology at Trinity College Dublin, led by Professor of Neurology in Trinity and Consultant Neurologist at Beaumont Hospital, Orla Hardiman.
Breakthroughs in research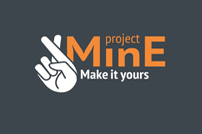 Major breakthroughs in ALS research made by the Irish ALS Research Group have been in epidemiology (showing that ALS is less common in people of mixed ethnicity, and that survival depends on age and cognitive status), genetics (discovery of ANG, an ALS-causing gene in Ireland; and discovery of other genes as part of international consortia; discovery of a genetic link between ALS and schizophrenia) , biomarkers (new techniques in imaging and spectral EEG), genomics ( in collaboration with the international Project MinE initiative - over 700 Irish ALS genomes are sequenced) and health services research (multidisciplinary clinics improve survival). The Irish ALS Research Group also has an active programme of new drug discovery at laboratory and clinical levels.
Future research funding
Funding is crucial to expedite the research of Trinity scientists and clinicians and all donations big or small are very important.
Tim Sheehy, a well-known Irish businessman, was diagnosed with ALS in late 2014. Tim, who sadly passed away in 2015, wanted one of his legacies to be a contribution to progressing ALS research for the sake of future generations. Tim put his efforts towards creating a stronger foundation for ALS research in Ireland by helping to fundraise. You can learn more about Tim Sheehy and Project MinE here.
Find out more
To find out more about supporting ALS research please email Zhanna O'Clery or contact her by phone on +353 1 896 2088.
Donate Now