To celebrate International Women's Day 2017 we wanted to highlight a few of the female trailblazers who are forging a path in their disciplines.
The below are some of the many Trinity trailblazers, share your Trinity Trailblazers with us on Twitter and Facebook using the hashtag #tcdalumni.
Sarah Benson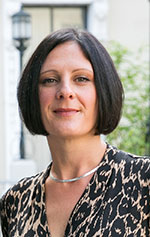 TCD Qualifications: M.Phil., (2000)
Sarah Benson, a strong advocator for women's and girl's rights, is the CEO of Ruhama, a not-for-profit organisation working with women affected by prostitution, including victims of sex trafficking. Sarah has also been a Director for The National Women's Council of Ireland for over four years has worked in the not-for-profit landscape for over 20 years.
Úna Nic Ionmhain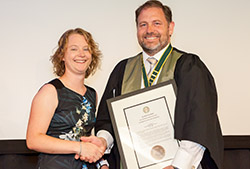 TCD Qualifications: Schol., M.B., B.Ch., B.A.O. (2008)
Dr Úna Nic Ionmhain is an emergency consultant with CareFlight, an Australian charity that provides a critical care aeromedical retrieval service. After training in St James's Hospital, Úna travelled to Australia where she studied in the ACEM (Australasian College of Emergency Medicine).
In 2015, Úna was awarded the Buchanan Prize which recognises the best candidates in the fellowship examination; an extraordinary achievement. Úna is enjoying working with CareFlight and hopes to undertake further work in this field while working in a hospital.
Sarah Kate Byrne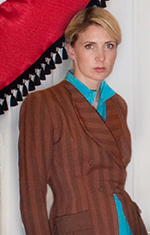 TCD Qualifications: LL.B. (2006)
Sarah is the co-founder of Open for Vintage, an online marketplace offering vintage, second-hand & antique fashion & accessories from 50+ boutiques around the globe. Founded in 2015, the aim of the business is to streamline a unique market and ensure shopping for extraordinary things is easy. In 2017, Sarah was approached by Kim Kardashian's stylist to dress the star which propelled her thriving business onto the worldwide stage.
Lara Connaughton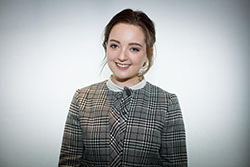 TCD Qualifications: B.Sc. (2016)
Lara Connaughton is the first Irish recipient of the Schwarzman scholarship* to complete a Masters in Global Affairs at Tsinghua University, Beijing. In 2016, Lara interned for the Irish Fiscal Advisory Council, gaining experience in public policy, economic analysis and strategic communications.
Lara is currently based at Accenture working in management consultancy for Financial Services. She has toured with the internationally renowned Druid theatre company and holds a diploma in Speech, Drama & Elocution.
*The Schwarzman scholarship is generously supported by Denis O'Brien.
Oonagh O'Hagan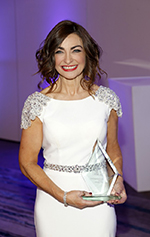 TCD Qualifications: B.Sc. (1995)
Oonagh O'Hagan is the Founder and Managing Director of the Meaghers Pharmacy Group. Since buying the business in 2001, the group has gone from strength to strength. The business has grown from one to eight pharmacy outlets, has over 100 employees and has a highly successful online retail division.
Oonagh is passionate about supporting other female entrepreneurs and was selected as a lead entrepreneur on the Going for Growth Programme in Ireland.
Sinéad Jennings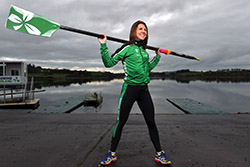 TCD Qualifications: M.B., B.Ch., B.A.O. (2009)
Sinead is a GP trainee in Limerick. She recently returned from a one year sabbatical during which she competed in the Rio Olympics in the light weight women's double sculls. For Sinead, Rio was the culmination of a 16 year odyssey.
Sinead has represented Ireland at international level as a rower, cyclist and triathlete. She also has two world champion rowing medals, a silver and a bronze. Sinead balances her professional and sporting life with a busy family schedule and has three daughters Clodagh (6), Molly (4) and Hannah (2).
Lucy V. Salek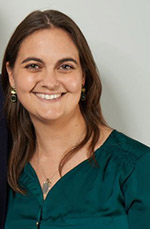 TCD Qualifications: B.A. (2004)
After graduating from Trinity, Lucy attended Yale University where she graduated with an M.A. in African Studies. She is currently the Senior Advisor on Conflict Transformation & Fragile States with Islamic Relief Worldwide and has worked in over 20 conflict-affected locations.
Prior to joining Islamic Relief Lucy worked on a DFID-funded Federal Governance Programme in Nigeria and at the UK Parliament. She is Chair of the Charity Action for Refugees and sits on the Foreign Policy Group with the Liberal Democrats.
To view our 2016 Trailblazers,
click here.