To celebrate International Women's Day 2016 we wanted to highlight a few of the female trailblazers who are forging a path in their disciplines.
The below are some of the many Trinity trailblazers, share your Trinity Trailblazers with us on Twitter and Facebook using the hashtag #tcdtrailblazer.
Aviva Cohen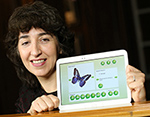 TCD Qualifications: B.A. (1989)
Aviva Cohen established Neuro Hero in 2011 to create rehabilitative apps for people with communication and cognitive challenges. Neuro Hero apps are created by Speech and Language pathologists. They provide rehabilitation and education for those living with speech and language difficulties that often follow stroke, brain injury, dementia, aphasia, autism and a range of other conditions.
Ciara Donlon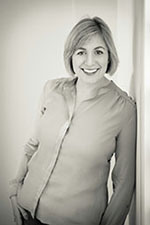 TCD Qualifications: B.Sc. Mgmt. (1999)
Ciara is founder and CEO at THEYA Healthcare. Ciara entered the lingerie industry by setting up a boutique in 2010. After researching the gap in the post-surgery lingerie market, THEYA Healthcare was created in 2014. In 2015 Ciara came runner up in the Image Magazine Business Woman of the Year Awards (Start-up Category), was awarded Best Innovative Start Up by DCU Ryan Academy, won a bronze medal at the BOI Start-up Awards (Innovation Category) and THEYA is an SFA winner in the Emerging New Business Category for 2016. Ciara is also a member of the Professional Woman's Network (PWN).
Niamh Gallagher

TCD Qualifications: B.A. (2004)
Niamh is co-founder and Board member of Women for Election. She is 2011 winner of the Social Entrepreneurs Ireland 'IMPACT' award and 2015 winner of IMAGE magazine Social Entrepreneur of the Year award, with fellow co-founder Michelle O'Donnell Keating. Niamh has worked in politics and policy for more than ten years in the UK, Brussels and Ireland in organisations including Demos; the Children's Rights Alliance; and Drinkaware, where she is currently CEO. Niamh is a member of the Science Gallery Leonardo Group and the Benefacts Stakeholder Forum.
Lorna Jennings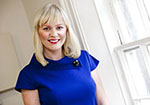 TCD Qualifications: M.A. (2005)
Lorna Jennings, a strong advocator for women in business, is the new President of Dublin University Women's Graduate Association. She is also the newly appointed Managing Director at Keating & Associates. Lorna has worked in PR and public affairs for 10 years, working in Government, in-house for Ireland's largest health charity and in agency during that period.
Nora Khaldi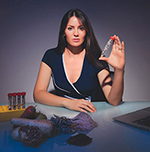 TCD Qualifications: Ph.D. (2010)
Dr Nora Khaldi is the founder and CSO of Nuritas – a company revolutionising health and food systems through the accelerated discovery of disease-beating molecules from food. Nora's groundbreaking ideas and inventions have been awarded and recognised by the likes of Forbes, Wired and the EU commission. Among her many accomplishments, Nora was the first scientist to show gene transfer between multi-cellular species.
Deirdre Kelly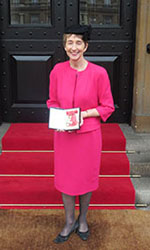 TCD Qualifications: M.B., M.D., F.R.C.P.I. (1971)
Professor Deirdre Kelly is Director of the Liver Unit, Birmingham Children's Hospital and Professor of Paediatric Hepatology at the University of Birmingham. Professor Kelly was recently honoured by Her Majesty the Queen with a CBE in the New Year's Honours list for setting up the pioneering Liver Unit at the hospital 26 years ago, which has helped transform rates for young people surviving transplant operations.
Aoife McLysaght
TCD Qualifications: B.A., Ph.D. (1998)
Professor McLysaght, is a professor in Genetics in Trinity College Dublin. She was a member of the international consortium that published the first draft of the Human Genome sequence in 2001; was the first to discover novel human-specific genes in 2009; her ongoing work is identifying links between gene duplication patterns and human disease. Aoife has received several prestigious awards including the President of Ireland Young Researcher Award (PIYRA), a European Research Council (ERC) Starting Researcher Award, and the 2016 Genetics Society (UK) Haldane Lecture.
Mary (Dunphy) Moloney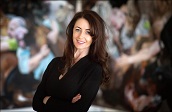 TCD Qualifications: LL.B. (1991)
Mary (Dunphy) Moloney is the Global CEO of CoderDojo - a global movement of free, volunteer-led, community based programming & tech clubs for young people. Mary has held a number of lead positions at Accenture including Partner and Managing Director. She is also involved in a number of non-profit initiatives such as the Institute of International & European Affairs and the boards of the Professional Women's Network & The Dublin Fringe Festival.
Patricia O'Brien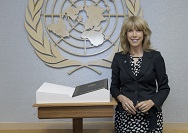 TCD Qualifications: M.A., Barrister-at-Law (1978)
Ambassador Patricia O'Brien is Permanent Representative of Ireland to the United Nations and other International Organisations at Geneva. She was appointed as Legal Counsel of the United Nations and Under-Secretary General for Legal Affairs of the UN in August 2008 and served in that capacity for five years until September 2013. Patricia was born in Brunei and as a young child lived in Nigeria, Cambodia and the Congo. Early in her career Patricia practiced law at the Irish Bar and for one year at the Bar of British Columbia, Canada. Between 1989 and 1992 she held academic positions at the University of British Columbia, Vancouver.
Grainne O'Hara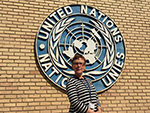 TCD Qualifications: LL.B., M.A., Barrister-at-law, (1989)
Grainne first began working with the United Nations more than two decades ago. She moved to Mexico city in 1994 as a young lawyer with the UN volunteer programme. Over the next 20 years she worked with refugees around the world, from the former Yugoslav Republic of Macedonia, Kosovo, Burundi, Darfur, Syria and Afghanistan. Grainne is now the Deputy Representative for UNHCR in Iraq.
Arlene O'Neill

TCD Qualifications: Ph.D. (2013)
With a PhD in nanoscience from TCD, Arlene O'Neill is an Assistant Professor in Physics at Trinity College Dublin. She is also the Founder and Director of Trinity Walton Club - an innovative teaching and learning programme, that supports second level students to further enhance their STEM knowledge, skills and attitude. She was also the Dublin Rose of Tralee in 2012.
Eileen O'Reilly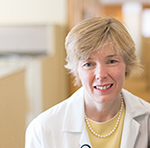 TCD Qualifications: M.B. (1990)
Dr O'Reilly is a medical oncologist at Memorial Sloan Kettering whose research and clinical activities focus on treating patients with pancreatic and hepatobiliary malignancies. Eileen met her Lebanese husband Dr Ghassan Abou-Alfa in Memorial Sloan Kettering, where he works as an oncologist treating patients with gastrointestinal cancers. Eileen and Ghassan are generous supporters of Trinity's exchange programme with the American University of Beirut.
Louise Richardson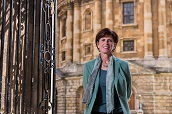 TCD Qualifications: M.A. (1980)
Professor Louise Richardson became Vice-Chancellor of the University of Oxford on 1 January 2016. Professor Richardson had served previously for seven years as Principal and Vice-Chancellor of the University of St Andrews, Scotland. She was Assistant and Associate Professor in the Harvard Government Department 1989-2001, serving as Head Tutor for several of those years.
Picture credit: OUImages/John Cairns