Interviews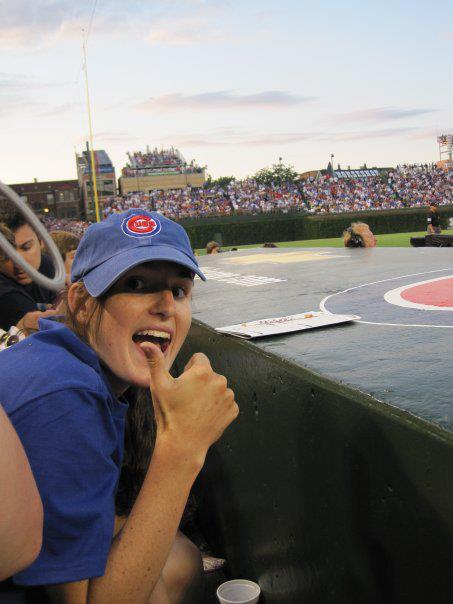 Name: Kathleen Gallagher
Degree/Masters: BA (2012)

Tell us a little bit about what you are currently up to?
I am currently a financial reporter for Euroweek magazine and SSA Markets. I cover MTN (medium term notes) and CP (commercial paper). This basically entails keeping track of bond issuances, interviewing bankers and market experts and writing articles on markets, where they are, where they are going and what is affecting them. I also do a bit of freelance work, writing articles for some start-ups and running social media for a hotel and a publisher.

You're a very prolific blogger, how did you get into that?
It started during the summer when I had a bit of a break between internships and I was just bored. I tend to be a bit hyper and I don't really like down time so I figured why not. People were quite interested in the events that I had been assisting with for Children's Books Ireland since they were kind of crazy and a lot of fun so I focused on those. There is quite a friendly network of bloggers in the children's book world so they gave me a lot of advice and helped me build up a following. Then since I was in contact with a start-up (Tripclocker) I also started blogging about travel as well. Somehow from my tweeting and my posting I built up a following. Still really shocks me, I never thought I'd be a blogger.
Do you think blogging still has a place in an online community becoming more and more defined by social networks such as Facebook and Twitter?
I used to be quite critical of blogging but I think it does offer something to the online community. It's in its own unique arena. Facebook and Twitter are great for getting opinions across with quick and snappy statements (which is really important) but blogging offers something else. It is a more in-depth analysis of a topic or coverage of an event. It's a bit like Facebook and Twitter give you the headlines but if you want a full-length article you have to go to a blog. Within the publishing world itself we notice there is an increasing number of blog reviewers. So I think blogging in general is actually growing and thriving with the help of social networks.
Do you still keep in touch with your Trinity classmates?
Well speaking of social networks, they make it incredibly easy to keep track of people. I am not in touch with everyone (my class was huge!), but I touch base with a lot of them quite regularly. There is also a huge Trinity contingent in London that I still see quite often (I am actually living with a fellow graduate). It's fascinating to see all the different things people have gotten up to.
What is the most useful piece of advice you've ever received?
Don't Panic. My best friend from high school was obsessed with Hitchhiker's Guide to the Galaxy. I tend to worry about things quite a bit so she always used to tell me not to panic. She is right of course, panicking doesn't help anything and it all generally works out alright in the end!
What are your Top 3 Desert Island Discs and/or books?
Well Hitchhikers Guide to the Galaxy is definitely on there. Great entertainment no matter how many times I've read it. I will probably have to be a bit of a philosophy nerd and go with a collection of Plato's works because they are interesting reads and can be read in so many different ways. And lastly, a Disney soundtrack. When times get tough I listen to Disney, it never gets old and always makes me smile! Plus I have to keep my childlike wonder in some way!
What are your plans for the future?
Honestly, I don't plan for the future much anymore. I used to fret quite a bit about what I wanted to do and what would happen next, but life's too short. So I am all about living in the moment (corny as that sounds). So zero plans. See where the days lead.
Who would you invite to your dream dinner party?
I've actually had this question a few times and I never answer very well. I often get told off for not having a 'balanced' table, Martha Stewart would be mortified. Anyway, I would probably go with Dickens, for some anecdotal stories, Nietzsche to stir things up, Dumbledore (partly because I love the Harry Potter series and partly because he's kind of awesome) and Ina Garten (the Barefoot Contessa) because I love her recipes plus she can help me throw the party!