Interviews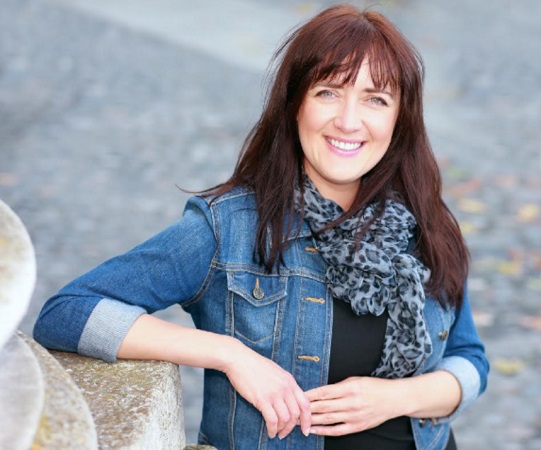 Name: Jolanta Burke

Jolanta is a psychologist specialising in Positive Psychology. She is currently undertaking a Ph.D. in Trinity.
A lot of us are implementing New Year's resolutions at this time of year. Do you think it's a worthwhile process and have you made any of your own?
Absolutely! I love the process. I think about it for a few weeks, then one day, usually shortly before New Year's Eve, I sit down with a big cup of tea, open up my little treasure box where I keep my list of last year's resolutions. I review it and savour the memories. Then I create a new list for the forthcoming year. I usually have no more than five items on it and most of the time I make them happen. Even if I don't, I really enjoy the reflection connected with the process. It allows me the space to consider what's important to me at this point in life.
When I decide on my resolutions I always try to do them in a way that puts me in control of my goal. So, rather than say I want to lose weight, I go with actions such as: I want to go to the gym at least twice a week most of the weeks of the year. I can control my going to the gym better than losing the weight. This year is going to be very busy as it is the final year of my Ph.D. and I am also working on a book that is going to be published soon, which means I will be spending a lot of time sitting at my desk writing. I love it, but will need to take extra care of myself to keep my body healthy and moving. With this in mind, one of my resolutions this year is to go hiking at least three times a month and conquer Ireland's six highest peaks by the time my Ph.D. is finished.
Tell us a little about the role positive psychology can play in our lives?
Positive psychology is a science of optimal human functioning. In short, it is a study of what makes us feel and do well in life. That applies to our body as well as our mind. What I love about it is that it is evidence based. Psychologists observe the 10-20% of the happiest people, who are also fully engaged and consider their lives meaningful, and identify exercises that can help the average folks, like us, to become a little happier. Then these exercises, or what we call 'interventions', are tested on a sample of an average population to ensure that it works for them.
The same way as we go to the gym to grow our muscles, we can practice positive psychology interventions to grow our wellbeing. Some people are lucky to be born happier, others need to work that little bit harder on it. I'm one of the hard working people and positive psychology gave me great tips on what to do to boost my happiness. It is no coincidence that I am now the happiest I have ever been.

What makes you happy?
It is maybe a cliché but small things make me happy. For instance, my dog Molly. She is an English Pointer, and despite her age (14) she is very active. Every day we go to the park for a long walk. I could have a really busy day, but when I look at Molly wagging her tail charging across the green, all my stresses cease to exist.
I also really enjoy spending time with my close friends. People who know me well for years and who simply 'get me'. However, since I am an introvert, I also enjoy my quiet moments. Just me doing the things I love. Finally, it may sound a little weird, but another thing that makes me happy is being me. The older I get the more comfortable I am in my own skin. I used to want to have a smaller nose, slimmer thighs, and to be smarter, but now I am really happy the way I am.

What is mindfulness and can anyone practice it?
Mindfulness is a lifestyle, a way of living your life and focusing on the present moment as if your life depended on it. We can eat, walk or study mindfully; or we can practice mindfulness meditation. There are many benefits of mindfulness which range from helping us sleep better to experiencing more positive emotions or growing brain cells. Anyone can try it, but it is not for everyone. Different strokes for different folks. So if it doesn't suit you, don't beat yourself up too much.
However, what is really important is that you don't give up too easily on mindfulness when you start practicing it. Mindfulness is not a course in relaxation. It requires concentration, full awareness and hard work. So if you decide to take it up this year, please do not give up too soon. Stick with it, as it can really change your life for the better.
What achievement are you most proud of?
Writing my first book! I am Polish. I have been living in Ireland for almost 20 years and have immersed myself in this culture to an extent where I speak, think and even dream in English. However, English will always be my second language and I will possibly always make small mistakes in it. Unfortunately, when I moved here, I gave up on my dreams thinking it was impossible for a foreigner to grasp the language so well that I would be able to write a book. Then I was lucky to meet a guy who is an editor of one of the Irish newspapers. He made me believe that with help of a proof reader, I can do it and so I threw myself into writing. Writing the book made me realise that sometimes we focus so much on our weaknesses that we forget about our strengths. Reversing our thinking can make it possible to do the impossible.

Do you think it's possible to learn how to be more optimistic?
Yes! Learning optimism is not only possible but also relatively easy as long as you know how to do it and have a strong motivation to change your thinking habits. In psychology we have a formula that can allow us to detect optimistic and pessimistic thinking styles and then help us think differently. Studies have shown it can be learnt and optimism strengthens over the years. I am a pessimistic thinker but have been consciously practicing optimism almost every day for over 10 years. It is amazing how automatic my optimistic thinking has now become.
Who would you invite to your dream dinner party?
Well, I could tell you that I want to have a dinner with Mandela to learn about his amazing resilience or with Bertie Ahern to find out what he'd do differently if he were to re-live the Celtic Tiger era or with Mother Teresa to learn about kindness. However, I would probably not enjoy it as much as I enjoy spending time with the people I love. This is why for my dream dinner party, I would invite my closest family members and friends. They are the most amazing people I have ever met.
To find out more about Jolanta and positive psychology check out her website.