Staff List
DIRECTOR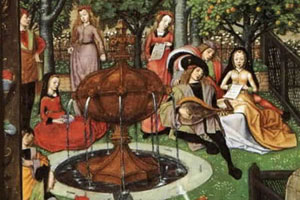 Dr Sarah Alyn Stacey, BA (Hull), PhD (Hull), Membre de l'Académie de Savoie, FTCD (2004), Chevalier de l'Ordre National du Mérite
For further details, please see the Centre's Contact Information Page.
Visiting Research Fellows
Helen Conrad-O'Briain, B.A .(Steubenville, Ohio), M.M.S. (Notre Dame), Ph.D
Barbara Crostini, B.A. (Oxon.), D.Phil. (Oxon.)
Peter Field, B.A. (Oxon.), B. Litt. (Oxon.), M.A. (Oxon.)
Gavin Hughes, B.A. (Wales), Ph.D (Wales)
Savvas Neocleous, B.A. (Cyprus), M.Phil, Ph.D
Eavan O'Brien, M.A., Ph.D (Trinity College Dublin)
Jane Roberts, B.A., M.A. (Dubl., Oxon.), M.Litt., D.Phil. (Oxon.), Litt.D (h.c.)
David Rundle, B.A. (Oxon.), M.A. (Oxon.), D.Phil. (Oxon.)
Pauline Smith, B.A. (Lond.), Ph.D (Lond.)
Anatole Tchikine, B.A., Ph.D (Trinity College Dublin)
Gregory Hulsman, B.A., Ph.D (Trinity College Dublin)
Dr Biörn Tjällén, B.A., PhD (Stockholm)
Donna Canada Smith (Scripps), PhD (Trinity College Dublin)
Susan Foran, B.A., PhD (Trinity College Dublin)
Directors of Research Networks
Barbara Crostini, B.A. (Oxon.), D.Phil. (Oxon.): Byzantine Studies Research Network
Dr Barbara Crostini Lappin has been collaborating with the Centre for Medieval and Renaissance Studies now for a number of years. She secured funding from the European Science Foundation for a workshop on the theme: '"Convivencia" in Byzantium? Cultural Exchanges in a Multi-Ethnic and Multi-Lingual Society', which took place inTrinity College 1-3 October 2010. She has acted as supervisor for one of the Centre's Ph.D. candidates (Dr Savvas Neocleous) looking at the interaction of Greeks and Latins around the time of the Crusades. Drawing on her expertise in the study of Greek manuscripts gained at the Vatican Library and at the Bodleian Library, Oxford, Dr Crostini Lappin has been teaching courses and giving seminars on the skills required in reading and interpreting these ancient Greek documents to graduate students at the Queen's University of Belfast and at TCD. In particular, the Chester Beatty Library hosted a teaching seminar which she conducted in 2004, and now she is involved in the first in-depth project of cataloguing the considerable collection of Greek Manuscripts at TCD, benefiting from the Long Room Hub funding initiative. The aim of this project is to make available scholarly descriptions of TCD manuscripts on-line with links to digital images from the manuscripts themselves.
Eavan O'Brien, M.A., Ph.D: Early-Modern Women in Europe Research Network
Dr O'Brien is a Visiting Research Fellow of the Centre for Medieval and Renaissance Studies, Trinity College Dublin. She is a specialist in Early Modern Spain and has a particular interest in the history and literature of women in that period.
Selected publications:
Women in the Prose of María de Zayas (Woodbridge: Tamesis, 2010)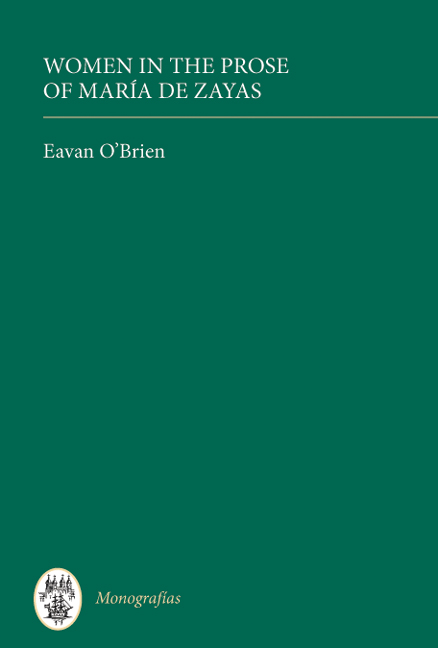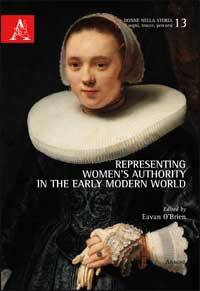 Representing Women's Authority in the Early Modern World: Struggles, Strategies, and Morality, ed. by Eavan O'Brien (Rome, Aracne, 2013)
'Verbalizing the Visual: Maria de Zayas, Mariana de Carvajal, and the Frame-Narrative Device', Journal for Early Modern Cultural Studies, 12.3 (2012), 116-141
'Imagining an Early Modern Matria? The Representation of Age in Zayas and Carvajal', Forum for Modern Language Studies, 47.2 (2011), 197-209
'Personalizing the Political: The Habsburg Empire of María de Zayas's Desengaños amorosos', Bulletin of Hispanic Studies, 88.3 (2011), 289-305
'Locating the Diary of Persecuted Innocence: María de Zayas's Adaptation of Hagiographic Historias', Bulletin of Spanish Studies, 87.3 (2010), 295-314
'Games in 'The Garden of Deceit': A Seventeenth-Century Novella by María de Zayas y Sotomayor', Modern Language Review, 104.4 (2009), 955-965
'Female Friendship Extolled: Exploring the Enduring Appeal of María de Zayas's Novellas', Romance Studies, 26.1 (2008), 43–59.
Gerald Morgan, M.A. (Oxon.), D.Phil. (Oxon.), FTCD (1993-2002): Chaucer in Context Research Network
Junior Lecturer, Lecturer and Senior Lecturer, Trinity College Dublin (1968-2010). Fellow of Trinity College Dublin (1993-). The author of some 40 articles, his books include Geoffrey Chaucer: The Franklin's Tale, The London Medieval and Renaissance Series (London, 1980; reprinted Dublin, l992); Sir Gawain and the Green Knight and the Idea of Righteousness (Dublin: Irish Academic Press, l99l); The Tragic Argument of Troilus and Criseyde, 2 vols (Lewiston, Queenston, and Lampeter: The Edwin Mellen Press, 2005); The Shaping of English Poetry: Essays on 'Sir Gawain and the Green Knight', Langland, Chaucer and Spenser (Oxford, Bern, Berlin, Bruxelles, Frankfurt am Main, Wien: Peter Lang Publishing Group, 2010); His book, Chaucer in Context: A Golden Age of English Poetry (Oxford:Peter Lang, 2012), is a significant collection of articles by some of the most eminent Chaucer scholars of this period. It was launched in Trinity's Long Room Hub on 11 May 2012. Dr Morgan's two latest volumes, The Shaping of English Poetry: volume 2: Essays on 'Sir Gawain and the Green Knight', Langland and Chaucer (Oxford: Peter Lang, 2013) and The Shaping of English Poetry: volume 3: Essays on 'Beowulf', Dante, 'Sir Gawain and the Green Knight', Langland, Chaucer and Spenser (Oxford: Peter Lang, 2013) were launched in Trinity's Long Room Hub on 10 May 2013 by Professor Jane Roberts (University of London). Dr Morgan is also founder and Director of the Chaucer Hub.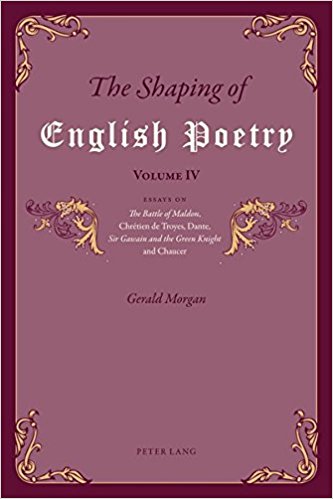 Anatole Tchikine, B.A., Ph.D (Trinity College Dublin): Early-Modern Gardens in Context
Anatole Tchikine is a graduate of Trinity College Dublin, where he received both his Honors B.A. (1997) and a Ph.D. on the sixteenth-century Florentine sculptor Francesco Camilliani (2004). He has been teaching in the Department of History of Art and Architecture since 2001 and was a Fellow of the Medici Archive Project in Florence in 2002-05. In 2010, he was awarded a Fellowship in Garden and Landscape Studies at Dumbarton Oaks, Washington, DC. Dr Tchikine's research mainly focuses on gardens and fountains in fourteenth- through eighteenth-century Italy. His other area of expertise is art and architecture at the sixteenth-century Medici court (with a particular interest in gift exchange). Much of his work has been conducted in archives and libraries of Florence and Naples. Dr Tchikine has contributed to the Encyclopedia of Sculpture (Fitzroy Dearborn, 2004) and published in Studies in the History of Gardens and Designed Landscapes. He is currently working on a book on the Neapolitan fontaniere Giovanni Antonio Nigrone (active 1585-1609), whose unpublished treatise on sixteenth-century fountain design and hydraulics he addressed in a number of recent articles and conference papers.
Recent Publications:
'"Galera, navicella, barcaccia?" Bernini's fountain in Piazza di Spagna revisited, Studies in the History of Gardens & Designed Landscapes, 31 (2011), 4, pp. 311-331

'Horticultural differences: the Florentine garden of Don Luis de Toledo and the nuns of S. Domenico del Maglio,' Studies in the History of Gardens & Designed Landscapes, 30 (2010), 3, pp. 224-240

'Giochi d'acqua: water effects in Renaissance and Baroque Italy,' Studies in the History of Gardens & Designed Landscapes, 30 (2010), 1, pp. 57-76
Dr Gavin Hughes, B.A., Ph.D (Lampeter): THE IRISH CONFLICT ARCHAEOLOGY NETWORK

"There is in many of us a desire, not perhaps to trail a pike or shoulder a musket ourselves, but to understand something about those who did...'
~ Prof. Richard Holmes, Introduction, War Walks 2 (BBC Books, London: 1997) p.11

On 28th May 2015, the Centre for Medieval and Renaissance Studies, Trinity College Dublin, launched its interdisciplinary research Irish Conflict Archaeology Network, in the Trinity Long Room Hub. Conflict and battlefield archaeology can often be an emotive subject, but with specific reference to Ireland and, given the religious and political undertones, this feeling is frequently heightened. In the context of both Northern Ireland and the Republic of Ireland, sites of conflict and the archaeology of battlefields takes on a completely different perspective. Unlike most archaeological sites, conflict/battle sites still hold an important place in Irish society; they embody the political turmoil of the past, the commitments of the present and the identity for the future. This respect makes the study of Irish battlefields and conflict particularly absorbing.
The focus of the Network is heavily interdisciplinary and inclusive of every aspect or period of warfare and political or cultural tension in Ireland - or relating to it outside these shores. The Network intends to work closely with colleagues in War Studies, History, Classics, Languages, Gender, Geography, Medicine and Anthropology, to name but a few. The network is designed to promote relevant information concerning excavation or research work to its members, primarily through conferences, workshops, and publications.
As such, the Network will hopefully provide many interesting opportunities to meet like-minded researchers, students and academics with an enthusiastic interest in Irish military history/archaeology in a convivial and informal atmosphere. Indeed, the Centre would warmly welcome all those who may be interested in participating in this network.
Please send any enquiries to the Network's Director, Dr Gavin Hughes.

EVENTS 2015
28 May 2105:
An inaugural event, held the Trinity Long Room Hub, launched the Network, with the joint aim of commemorating the 700th anniversary of the Bruce campaign in Ireland and exploring the aims and widespread interest in this flourishing discipline. Guest speakers included; Dr Tony Pollard (Senior Lecturer in History and Battlefield Archaeology at Glasgow University), Damian Shiels, Rubicon Heritage), Dr Susan Foran (Centre for War Studies and Medieval and Renaissance Studies, TCD), Stephen Rooke (Managing Director Tile Films) and David Ryan (Head of Research and Development, Tile Films). The topics covered ranged from Barbour's Bruce, the potential of Irish 'battlefield' archaeology to current international approaches within conflict archaeology and anthropology. The event concluded with an appreciation of Tile Film's After Braveheart (BBC/RTE) and discussion of how military history or conflict archaeology can be successfully explained or translated to a television audience. Sincere thanks are duly give to all those at Tile Films (particularly Stephen Rooke, David Ryan and Sarah Keogh) and to Deirdre Devlin, Executive Producer, BBCNI, for their generous co-operation and assistance.
EVENTS 2016-2017
22-25 September 2016
SELECTED PUBLICATIONS -
The Hounds of Ulster – A History of the Northern Irish Regiments in the Great War (Peter Lang, Oxford, 2012)
The Fighting Irish – Irish Regiments in the First World War (Merrion Press, Sallins, 2015)
Dr Biörn Tjällén, B.A., PhD (Stockholm): The Arts and Politics of Virtue in Medieval and Early Modern Europe
This Research Network links the Centre for Medieval and Renaissance Studies, Trinity College, Dublin with the Stockholm University interdisciplinary research cluster, 'Teaching Virtue', which was established in 2013 to promote studies of the 'politics of education in pre-modern Europe'. Virtue ethics was the dominant form of moral philosophy until the modern era, and hence an essential feature of arts, letters and political discourse in medieval and early modern Europe. The network aims to connect scholars from all disciplines engaged in research where historical conceptions of virtue and traditions of virtue ethics help deepen our understanding of past art, political action and societal organization. In its explorations of historical, textual and visual materials, the network complements Trinity's Arts and Humanities research strands, especially those involving textual and visual exegesis and critical self-reflection, such as 'Textual Studies and Methods', 'Book History and Print Media', and 'The Library and the University'.
In the first round of activities, the Research Network will engage with the fraught issue of forcing 'virtue' on those members of society who are unwilling or resist the dominant norms and demands. We call it 'Coercion for the Common Good'. Scholars from History, Literature, History of Science and Ideas, Art History, Archaeology and Philosophy are involved. The participation of colleagues from across all the disciplines in Trinity is, however, most welcome.
Please send any enquiries to the Network's Director, Dr Tjällén (Biorn.Tjallen@historia.su.se/Biorn.Tjallen@miun.se