Peter ArndsAssociate Professor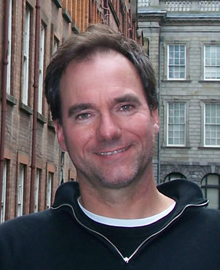 Dr Peter Arnds is a Fellow and the Director of the MPhil in Comparative Literature at Trinity College Dublin. Elected into the Academia Europaea in 2018, he has published books on Günter Grass, Charles Dickens, Wilhelm Raabe, Lycanthropy, and Holocaust Literature in Translation. He is the author of "Searching for Alice" (Dalkey Archive Press, 2019) and his literary translation of Patrick Bolthauser's novel 'Rapids' was long listed for the 2016 Dublin International Literary Award.
His latest book is set to be released in January 2021 in hardback and paper formats. Published by Bloomsbury, "Wolves at the Door: Migration, Dehumanization, Rewilding the World" is a comparative study that engages a reading of the metaphors of dehumanization and racialization that lie at the intersection of political rhetoric, ecocriticism, and world literature. It examines how the metaphorical representation of a species can aid or prevent its extinction, while also studying how the politics of rewilding (the reintroduction of species to a region) interacts with biodiversity, cultural diversity and cultural production.
He is currently working on a book entitled "The Cultural Politics of Walking in World Literature: Resilience, Gender, Identity" which follows on from his recent work as the Guest Editor of a special 2020 journal issue on the topic of "Slow Travel and Eco-Awareness in Twentieth- and Twenty-First-Century Literature."
Dr. Arnds's research interests include:
Comparative Literature
Ecocriticism
Travel Literature
German Literature from the 18th to the 21st Century
Holocaust Writing
Myth Studies
Literary Translation