Stationery
Business cards, letterhead, compliments slips and envelopes are supplied by our preferred print supplier. Please contact them directly: fergal@custodian-consultancy.ie +353 1 676 9299
The Irish Language Office provides a free English/Irish translation service for staff. Please send the English text for translation to gaeloifig@tcd.ie.
Sample Business Card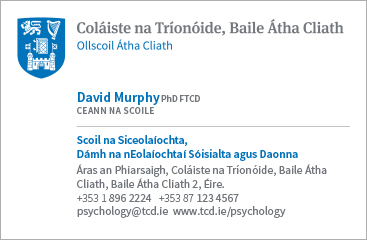 Business cards should be in Irish on one side and English on the other. For this purpose, the Irish-only and English-only versions of the logo are used on either side of the card.
English-only cards are permitted for staff who carry out Trinity business outside the State, to avoid confusion and cost. In such cases, the main Trinity logo is to be used.
Sample Letterhead
Softcopy and hardcopy letterhead are available by contacting fergal@custodian-consultancy.ie +353 1 676 9299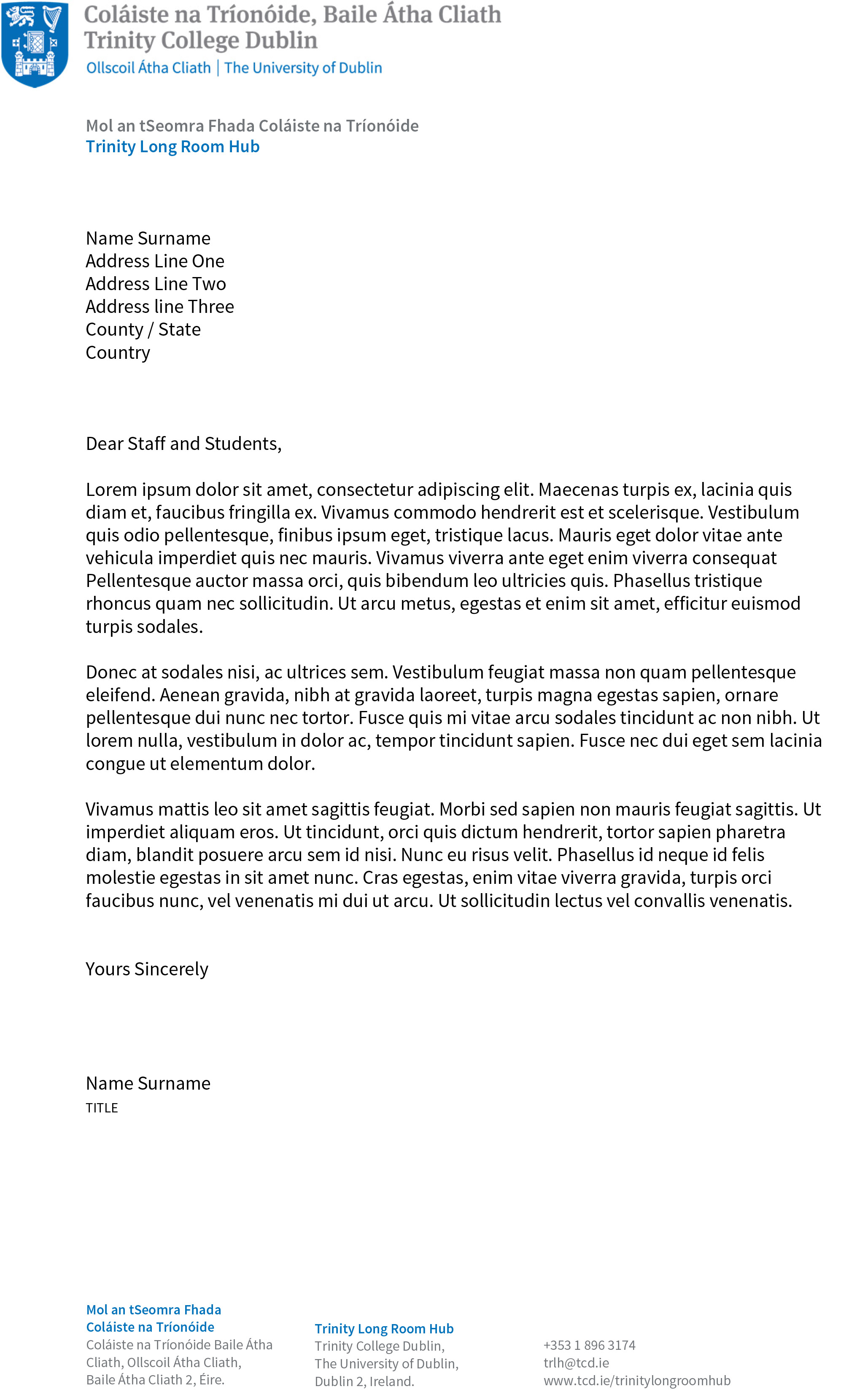 Please contact identity@tcd.ie should you have any queries.