Colour Palette
Colour provides a strong visual link to our visual identity across a wide range of applications. Trinity has a strong association with blue — it is the primary colour of our shield.
Primary Colour Palette
Our primary colour palette — blue, grey and considered use of white space — is a crucial part of our visual identity, applied consistently it provides an immediate and strong visual link throughout our communications.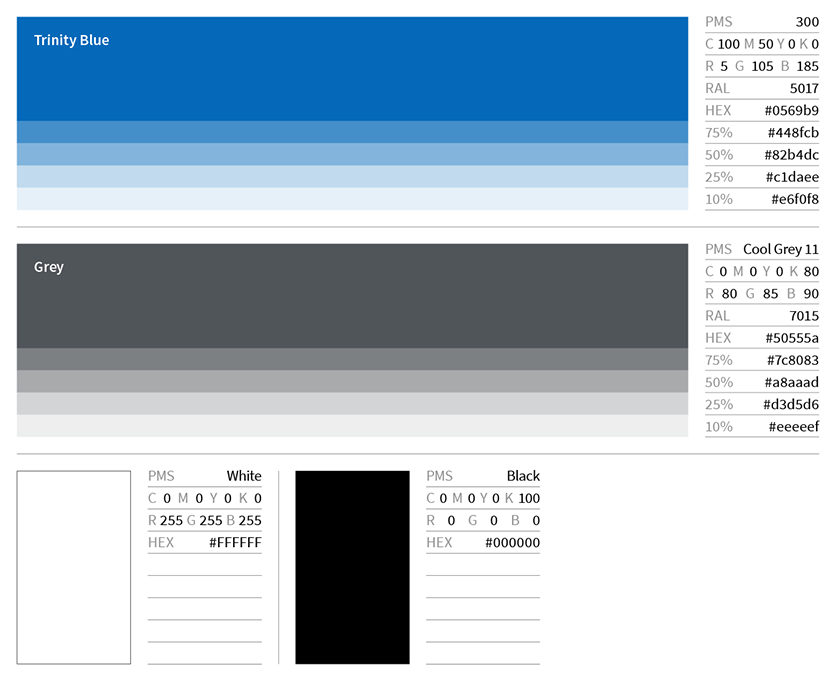 Secondary Colour Palette
The secondary colour palette supports our primary colours. It is used for graphic elements within our communications for example in illustrations, charts, diagrams and iconography. It can also be used to add colour to items where a photographic image is unsuitable or unavailable for example posters, slides or backdrops. It is important to remember that these are supporting colours only, they should not predominate or overwhelm our primary blue, grey and white.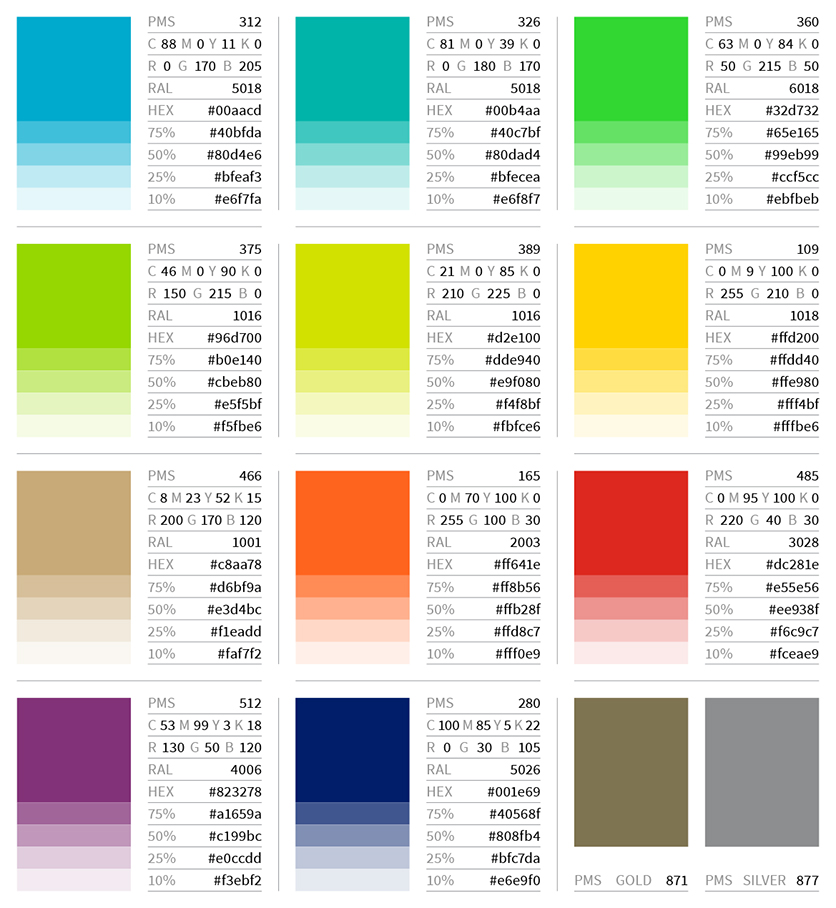 Trinity Marketing manages the implementation and development of the universities visual identity. Please contact identity@tcd.ie should you have any queries.