Sustainability in Health Sciences
October 2022 - Visiting Professor Mark Dooris
The Faculty of Health Sciences in conjunction with Healthy Trinity and the Sustainability Office hosted multiple events around the visit of Professor Mark Dooris, an international expert on the links between sustainability and health. Mark's visit was made possible by the Visiting Professorship & Fellowship Benefactions Fund, with funding secured by Professor Catherine Darker, School of Medicine (Public Health & Primary Care). Professors Darker and Dooris hosted the following events (full report coming soon).
My Green Labs
In 2021, the Faculty of Health Sciences funded three labs to register with My Green Labs. We look forward to seeing their progress towards some targeted sustainability goals over the next 12 months. The three labs are the Undergraduate Teaching Lab in the School of Pharmacy & Pharmaceutical Sciences (pictured); the Renal Inflammation Group (RIG) Lab in TTMI on the Trinity St James's Campus; and the Dental Technology Lab in the Dublin Dental University Hospital.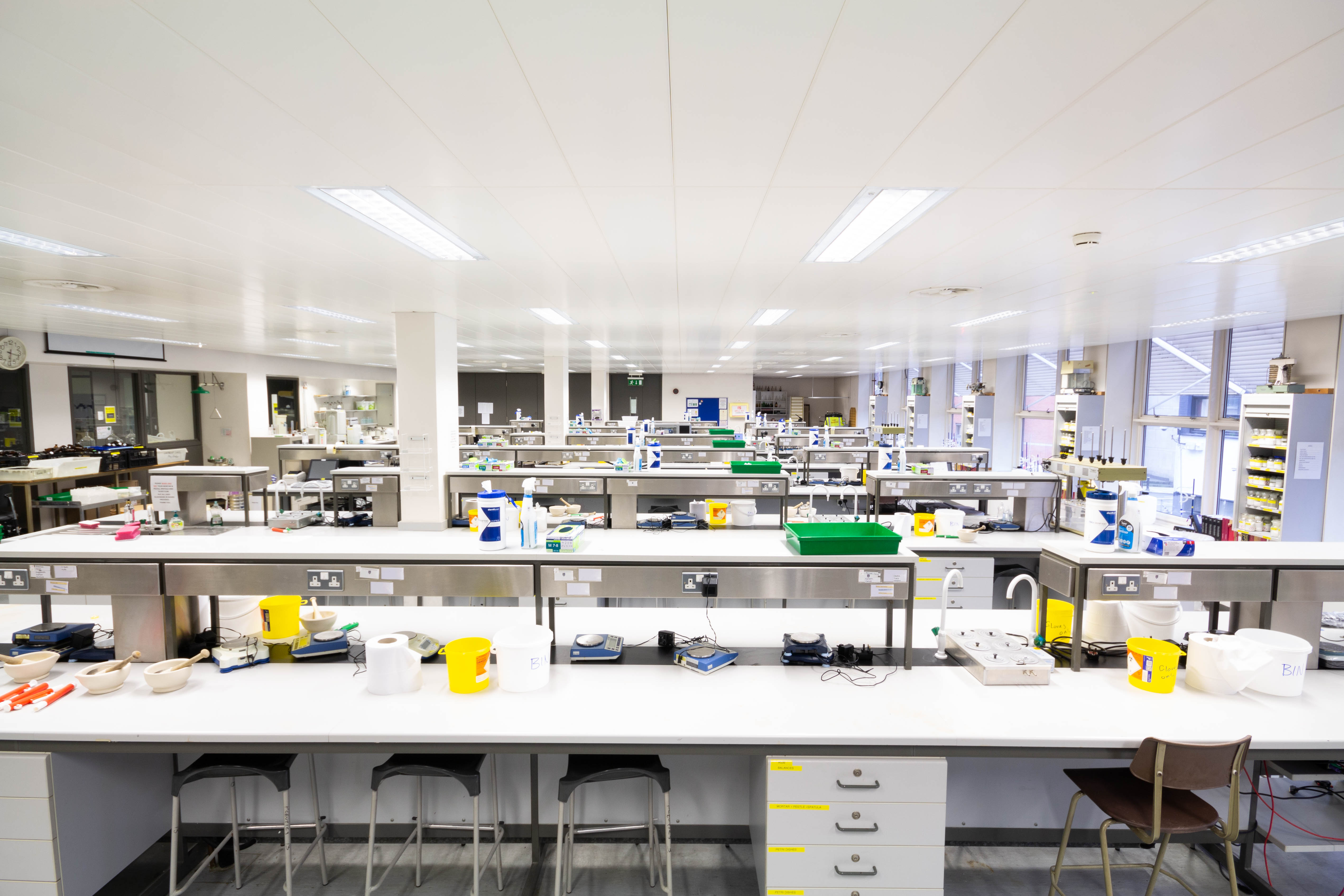 Panel Discussion on My Green Labs - a joint event with the Faculty of STEM.
A recording of this event is available here: My Green Lab Journey - YouTube