Jürgen Barkhoff Professor of German 1776
Jürgen Barkhoff is Professor of German (1776) and Head of Discipline in Germanic Studies.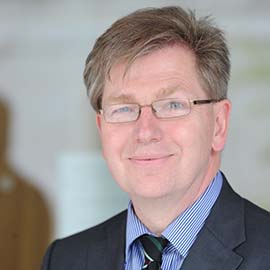 Before he was Vice-Provost/Chief Academic Officer and Deputy President of Trinity College Dublin.
He teaches German literature and German and European Cultural History from 1750 to the present. His main research areas are literature and medicine, science and psychology around 1800, questions of identity in the German speaking world and contemporary Swiss literature.
Most recent publication: Jürgen Barkhoff, Joep Leerssen (eds.): National Stereotyping, Identity Politics, European Crises. Leiden, Boston: Brill, 2021.