Mary CosgroveProfessor in German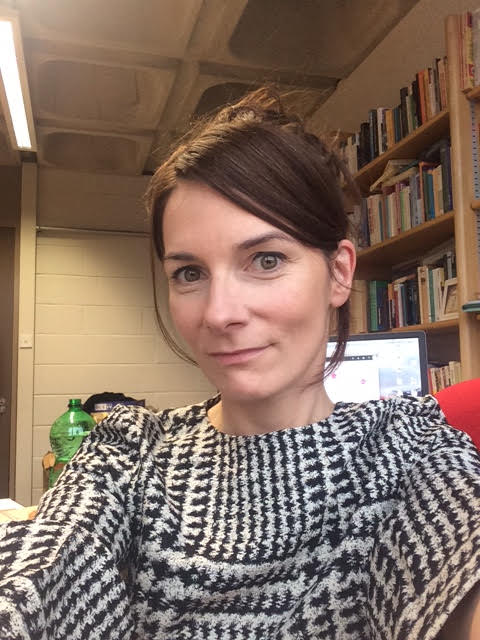 Mary Cosgrove is a graduate of University College Dublin where she was Lecturer in German from 2002-2004. She was appointed Lecturer in German at the University of Edinburgh in 2005 and was promoted to Reader in German in 2012. In 2014 she was appointed Professor of German at the University of Warwick. In 2015 she was appointed Professor in German at Trinity College Dublin.
Her publications include Born under Auschwitz: Melancholy Traditions in Postwar German Literature (2014, Choice recommended title); (with Anna Richards, ed.), 'Sadness and Melancholy in German-Language Literature and Culture,' Edinburgh German Yearbook VI (2012); (with Anne Fuchs and Georg Grote, eds.), German Memory Contests: The Quest for Identity in German Literature, Film and Discourse since 1990 (2006, paperback 2010; winner Choice Outstanding Academic Title, 2007); Grotesque Ambivalence: Melancholy and Mourning in the Prose Work of Albert Drach (2004).
Research and teaching interests include representations of neoliberal culture in contemporary German-language literature and film, pathologies of the modern subject in fin-de-siècle culture, German-Jewish literature from the 19th century to the present, post-1945 and contemporary German literature, German memory debates since the 1960s, Holocaust historiography, psychoanalysis, trauma theory, and European melancholy traditions. Professor Cosgrove is currently investigating the connections between literature, culture, and pathology, with a particular focus on boredom and crisis. She is interested to discuss postgraduate supervisions on any of the above topics.
Professor Cosgrove's various research projects have attracted funding from the IRCHSS (IRC), the AHRC, the British Academy, the DAAD, the ÖAD, and the Carnegie Trust for the Universities of Scotland. In 2011 and 2012 she organised and hosted public engagement events on the topics of melancholy and sleep under the auspices of the Scottish Mental Health Arts and Film Festival. From 2011-2013 she led the University of Edinburgh Modern Languages REF 2014 submission. In 2014 she was Visiting Fellow in the Centre for the History of Emotions at the Max Planck Institute for Human Development, Berlin. In January 2016 she became Germanic Editor of the Modern Language Review.