Caitríona LeahyAssistant Professor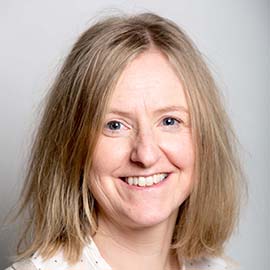 I studied German and English in UCD, followed by an MA in English and a PhD in German in 2003. Prior to joining the Trinity German Department in 1999, I spent two years on a DAAD scholarship in Germany and held lectureships in UCD 1994 – 1996 and UCC 1996 – 1999. I was elected Fellow of TCD in 2014.
My main research area has been contemporary Austrian literature, with particular focus on the writer Ingeborg Bachmann on whom I have published widely. I also teach and work on aspects of modernism and on intersections between philosophy, literature and the visual arts. My most recent publications have been on the German artist Anselm Kiefer. I am currently cooperating with Austrian partners on a conference and book project on Christoph Ransmayr.
I am course-coordinator for TSM German, including all year abroad programmes.