Course Staff
Dr. Paula Mayock is the Course Director of the Masters in Applied Social Research and also delivers the Qualitative Research Methods and Research Ethics Module. Dr. Philip Curry delivers the Quantitative Research Methods Module, while Ms. Daniela Rohde and Ms. Siobhan Scarlett teach quantitative research analysis techniques using SPSS. Dr. Catherine Conlon teaches Research Design and Dr. Brid McGrath teaches Accessing Resources.
Dr. Paula Mayock is an Assistant Professor at the School of Social Work and Social Policy and Senior Researcher at the Children's Research Centre, Trinity College Dublin. She is a qualitative methodologist with a particular interest in biographical and qualitative longitudinal research methods and is currently Course Director of the Masters in Applied Social Research. Her research focuses primarily on the lives and experiences of marginalised youth, covering areas such as homelessness, drug use and drug problems, sexuality, and mental health. Paula is the recipient of numerous research awards from statutory and voluntary agencies (e.g. Department of Children and Youth Affairs, Health Service Executive, Crisis Pregnancy Agency, Homeless Agency, National Office for Suicide Prevention, Gay and Lesbian Equality Network, Dublin Region Homeless Executive, Focus Ireland). She is a NIDA (National Institute on Drug Abuse) INVEST Post-doctoral Fellow (2006-07) and an IRC (Irish Research Council) Research Fellow (2009-10). She was also the recipient of an IRCHSS 'New Ideas' Award (2011). Paula is the author of numerous articles, book chapters and research reports. She is an Assistant Editor of the international journal Addiction and the founder and chairperson of the Women's Homelessness in Europe Network.
Dr. Philip Curry is a social psychologist and Assistant Professor at the School of Social Work and Social Policy, Trinity College Dublin. He teaches quantitative research methods to students of the Masters in Applied Social Research and Psychology to undergraduate Social Work students. His research focuses on the perspectives, experiences and behaviours of children and young people in relation to migration and diversity. He is particularly interested in empirical evaluation of policy initiatives to enhance inter-ethnic relations among children, the driving question behind his research being to determine what children, schools and communities can do to ensure that all parties get the most out of multi-cultural societies.
Catherine is Asst Prof in Social Policy at the School of Social Work and Social Policy, Trinity College Dublin. Her research interests are: gender, sexuality and reproductive health; intergenerational family relations; sexual socialization and; critical qualitative methodologies. Her teaching areas currently include Families and Social Policy in Ireland and Research Methods for Practitioners. She has a strong track record of applied policy research including for the HSE Crisis Pregnancy Programme/Crisis Pregnancy Agency, the Equality Authority and the Combat Poverty Agency. She co-authored, with Evelyn Mahon and Lucy Dillon Women and Crisis Pregnancy published by Government Publications in 1998. Recent academic publications include lead authored articles in Gender & Society (Women (Re)Negotiating Care across Family Generations: Intersections of Gender and Socioeconomic Status. 28, (5) 729-751, 2014. ) and Qualitative Research (Emergent Reconstruction' in Grounded Theory: Learning from Team Based Interview Research. 15, (1) 39-56, 2015). Forthcoming publications include a co-edited collected (with Aideen Quilty and Sinead Kennedy) entitled The Abortion Papers Ireland Volume Two with Cork University Press. An interest in innovative translation of applied policy research led to a recent project translating research with women concealing pregnancy into an Opera performance in collaboration with colleagues in Music and English.
Dr. Bríd McGrath (B.A. (Mod.), M. Litt., Ph. D., D.L.I.S.) is a researcher and information consultant who has worked in the health and social services sector in Ireland for more than 30 years. She is an expert in sources of quality information in the social services and social policy areas and in their effective exploitation. Bríd is a former Research Fellow in the Departments of Social Policy and Psychology in Trinity College Dublin and has also lectured in the Department of Library and Information Studies, U.C.D. She has worked as a Research Associate in the School of Social Work and Social Policy since 1994. Bríd has published reports, papers and articles on issues related to social affairs in Ireland, information services and policy, and also early modern Irish history.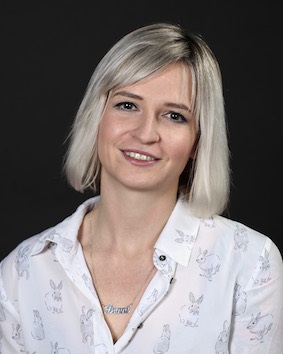 Ms. Daniela Rohde
Daniela completed the MSc in Applied Social Research in 2013. Following this, she worked as a research assistant in the School of Nursing, Midwifery and Health Systems in UCD, before commencing a PhD in RCSI in 2014. Her PhD explores the association between cognitive impairment and medication adherence in stroke patients. Daniela's research interests include stroke and cardiovascular disease, mental health, health behaviours and quantitative methodologies. Daniela teaches quantitative research analysis techniques using SPSS.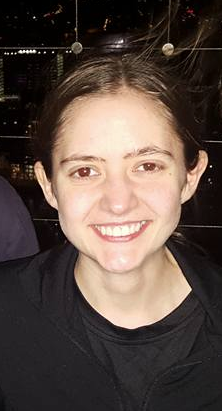 Ms. Siobhan Scarlett

Siobhan completed the MSc in Applied Social Research in 2013. Her thesis examined the effects of chronic illness on children Ireland. She is a research assistant and data manager with The Irish Longitudinal Study of Ageing (TILDA) initially focusing on frailty and disability in the older population. She has also undertaken a PhD with TILDA looking at physical activity and sleep patterns using accelerometer data and exploring the relationship this has with cognition and multisensory impairment in Ireland's older population. Siobhan teaches quantitative research analysis techniques using SPSS.