Welcome
Welcome to the Human Resources Website
This website has been designed to provide a source of information and assistance in relation to HR policies, procedures and practices.
The website includes a News and Events page. The main areas on the website can be viewed by clicking on the tabs on the left hand side.
We inform staff of changes in policies arising from new legislation or new agreements through the website. If you require further information or alternative formats of policies or documents please contact Human Resources.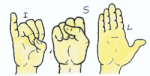 An Irish Sign Language video introduction to the HR Website is available (mp4 Video file 13 MB).
We aim to assist you as much as possible and we welcome your comments and suggestions as to how this site can be improved or developed to meet your expectations.
Thank you for visiting our website, we hope you will be in touch again soon.
Opening Hours
HR Reception – Ground Floor, House 4
9.00 to 13.00 / 14.00 to 17.30 Monday to Thursday
9.00 to 13.00 / 14.00 to 17.00 Friday