Nursing (Intellectual disability, mature)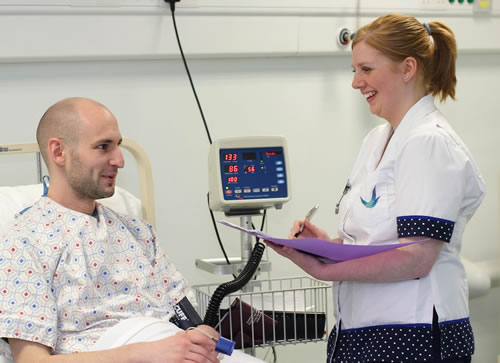 Course overview
With over one thousand undergraduate nursing students in Trinity College, you will become part of a vibrant student community. You will meet students from all disciplines as you study core modules, and form cohesive classes within your own discipline as you specialise within your chosen area. Nursing students are taught predominantly in the School of Nursing and Midwifery building on D'Olier Street, offering students an opportunity to meet and interact with their classmates. With its proximity to Trinity College's main campus, Nursing students are never far from the centre of student life.
This four-year nursing programme (Children's and general is 4.5 years) is offered in partnership with health service providers. Students remain with the same health service provider for the duration of their programme and become an integral part of the hospital. Trinity College's linked health service providers are:
Stewart's Hospital Services Ltd, Palmerstown
St. Anne's Sisters of Charity of Jesus and Mary, Moore Abbey
Is this the right course for you?
You will need to have a keen interest in healthcare, be capable of working as part of a team, and have a caring and understanding personality and outlook to enjoy working as a nurse.
Like all professional courses in health sciences, nursing places extra demands on students' time. It can be demanding, both physically and emotionally and so you should ensure that you are in a position to fully engage with the course during your time in College.
Course content
This course will give you the knowledge, skills, attitude and professional values necessary to provide high-quality, competent and caring nursing practice in the discipline of nursing you choose to follow. There are two components to the nursing degree course - a theoretical component and a clinical component.
Theoretical component
The majority of the theoretical component of the course will be taught in the Trinity College School of Nursing and Midwifery building, which is located on D'Olier Street, minutes from the main campus. Classes are also held on other sites including the main Trinity College campus and in the Trinity Centre for Health Sciences in St. James's Hospital. Teaching methods include lectures, tutorials, practical classes, clinical skills laboratories, group teaching, web-based learning and reflective workshops.
For the theoretical component, students will undertake modules of study that are shared with all nursing disciplines and modules that are discipline-specific. The subjects of study are Nursing, Biological sciences, Psychology and Sociology, with the emphasis being on Nursing (see the table below for module titles). In years one and two students will concentrate on nursing, biological, behavioural and social sciences. In years three, four and five (where applicable), students will develop and enhance their knowledge, skills and attitudes for professional nursing practice.
Clinical component
For the clinical component you will be linked with one of the health service providers and will also have clinical placements in a variety of clinical settings. For General, Psychiatric and; Intellectual disability disciplines, this will consist of 48 weeks taking place in blocks ranging from 4 to 14 weeks in each year of the programme. During the fourth year of the programme you will undertake a 36-week roster of continuous placement. The Children's and general integrated course will consist of 58 weeks of clinical placements along with a 36-week roster of continuous placement. The rostered placement spans the fourth and fifth years of the course.
As the course progresses, you will undertake a number of different clinical placements in your chosen discipline. These include:
Education and development of the child - including a balance of caring and developmental experiences across a variety of generic and specialist settings
Education and development of the adult - e.g. training, work, activation and living areas
Disorders of human behaviour - specialising in the care of persons with disorders of human behaviour, including those with intellectual disability
Acute nursing - specialising in the care of persons with acute nursing needs, including those with intellectual disability who have physical disability/illness
Specialist areas - e.g. physiotherapy, communication, speech and language, and physical education
Management
Which health service provider will you train with?
After you accept an offer to one of the nursing disciplines you will receive a welcome pack from Trinity College. This pack contains a form asking you to indicate which health service provider you would prefer to be linked with. Requests are dealt with on a first-come, first-served basis. Where possible you will be assigned your first choice; however, if the number of applicants exceeds the number of places available you will be assigned your second choice. A reserve list is held and if a vacancy arises it may be possible to transfer to your first choice. Most students are allocated their first choice of health service provider.
Modules of study
The Freshman (first and second) years
Shared learning modules (All disciplines)
Health promotion and research (yr 1)
Communication and essential skills for nursing practice (yr 1)
Historical, legal and theoretical foundations of nursing (yr 1)
Scientific basis for nursing (yr 1)
Introduction to psychology (yr 1)
The sociology of health and illness (yrs 1 and 2)
Professional concepts for nursing (yr 2)
Advanced anatomy and physiology (yr 2)
Psychological themes for nurses (yr 2)
Elective/Broad Curriculum (yr 2)
Discipline-specific modules
Introduction to the person with intellectual disability (yr 1)
The lifespan of the person with intellectual disability (yr 2)
Concepts of intellectual disability 2 (yr 2)
Holistic understandings of care (yr 1)
Approaches to nursing practice (yrs 1 & 2)
Frameworks for intellectual disability: policy and practice perspectives (yr 2)
Foundations of disease and pharmacological intervention (yr 2)
When not on clinical placement you can expect to spend at least 25 hours each week in guided study and approximately 10 hours in individual study.
The first clinical placement of the course takes place after the Christmas vacation in the first year.
The Sophister (third, fourth & fifth) years
Shared learning modules (All disciplines)
Research (yrs 3 and 4)
Psychology and sociology applied to nursing (yr 3)
Elective/Broad Curriculum (yr 3)
Growth and development for professional practice (yr 4)
Management and health policy (yr 4)
Discipline-specific modules
Therapeutic interventions for care 2 (yr 3)
Frameworks for intellectual disability practice 2 (yr 3)
Physical health in persons with an intellectual disability 2 (Part A) (yr 3)
Physical health in persons with an intellectual disability 2 (Part B) (yr 3)
Contemporary issues in intellectual disability nursing (yr 4)
During fourth year (and fifth year, where applicable), you will be on a 36-week roster of continuous clinical placement
Assessment
A combination of examinations, essays, clinical projects, clinical skills, laboratory techniques, literature reviews (review of past and current literature relating to the subject matter), reflective practice (thinking about an experience and reflecting on its meaning) and clinical assessments is used.
Career opportunities
As a graduate you will be eligible to apply to have your name entered in the relevant division(s) of the Register of Nurses maintained by An Bord Altranais and work as a nursing professional in your chosen discipline. The Children's and general nursing programme combines the general programme and integrates a children's programme which results in a programme which spans the seven ages of man and allows for registration as both a children's and a general nurse with An Bord Altranais.
In spite of the economic climate there are many nursing vacancies in both public and private healthcare institutions in Ireland and worldwide. A degree from Ireland's top School of Nursing & Midwifery will of course assist you in finding the right job in your chosen career. You will also be qualified to continue your education and to further specialise should you wish to do so. The Trinity School of Nursing offers a wide range of postgraduate courses for furthering your studies. Nurses also take up careers in industry, particularly in the marketing of healthcare products.
Further information
http://nursing-midwifery.tcd.ie/undergraduate/pre-registration/
E-mail: nursing.midwifery@tcd.ie
Tel: +353 1 896 2692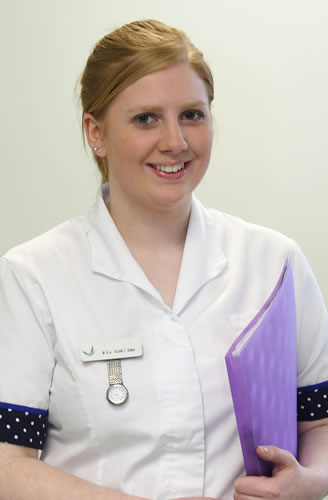 Specific Entry Requirements
Note for mature applicants:
Applications must be received by the CAO by 1 February of the proposed year of entry. You are not required to submit a Mature Student Supplementary Application form to Trinity College. However, you will be invited to attend a written assessment by the Nursing Careers Centre.
Screening (including a medical) and vaccination will be organised by the health service provider responsible for the practice area where you will be on placement. See Precautions against Infectious Diseases.
GARDA VETTING:
Students will be required to undergo Garda vetting.
See Garda vetting for further details.