Undergraduate
Law and German
LL.B.(Ling. Germ.); 4 years full-time; 15 places; 515
What is Law and German/French?
With continuing European integration and increasing globalisation, there is a need for lawyers with a transnational education. The Law and French, and Law and German degree courses satisfy these needs as students graduate with a grounding in Irish law, are fluent in a second European language, have a thorough knowledge of the legal system of France or Germany, and have a real insight and knowledge of the general culture, political, economic and sociological make-up of France or Germany. The Law and a Language programmes are taught in collaboration with the School of Languages, Literatures and Cultural Studies.
Is this the right course for you?
In addition to a desire to study law, you will need a specific and strong interest in the general culture, legal, political, economic and sociological make-up of either France or Germany. You should also have the ability to become fluent in the relevant language.
Why study Law and German/French at Trinity?
The Law and French and Law and German degree programmes offer a unique opportunity to study, not just the Irish legal system but also the legal systems of France or Germany, their languages, culture and political systems. The class sizes are small, fostering a close collegial relationship with peers and members of the faculty.
What will you study?
In the first and second (Freshman) years, you will study a variety of legal modules, taken alongside students reading for our other undergraduate law programmes. Law and French or German students also study the constitutional and civil law of their chosen jurisdiction. Students also take integrated modules on language and civilisation, covering aspects of sociology, legal systems and politics.
The French and German law components in this programme are designed to equip students to study and ultimately practise law through French or German. New entrants are not expected to be fluent; rather they will develop their language skills through the degree.
FIRST (JUNIOR FRESHMAN) YEAR
Foundations of Law; Contract Law; Constitutional Law 1; Criminal Law; French Constitutional Law and Legal Systems or German Legal System; French or German Language; French Civilisation and Legal Methods or German Area Studies.
SECOND (SENIOR FRESHMAN) YEAR
Law of Tort; Land Law; Private Law Remedies (including Mooting programme); Equity; French Language and Civilisation or German Language; French Legal Methods or German Cultural History; French or German Civil Law.
THIRD AND FOURTH (SOPHISTER) YEARS AND STUDY ABROAD
The third year is spent studying legal or related subjects in one of France or Germany's top-ranking universities. This year abroad is designed to enable the student to enhance their knowledge of French/German law whilst perfecting their fluency in the foreign language.
Law and French students can currently apply to spend their year in Paris, Bordeaux, Strasbourg or Toulouse. Law and German students spend their year in Berlin, Hamburg, Mainz, München, Freiburg, Erlangen-Nürnberg, Würzburg, Marburg or Jena.
In fourth year, students choose from a large range of law modules, and further French or German law or language modules.
Amongst the modules which may be available to study are as follows:
Advanced European Union Law; Advanced Evidence; Advocacy; Child Law; Clinical Legal Education; Collective Labour Law; Commercial Law; Company Law; Comparative Law; Contemporary Issues in Constitutional Law; Corporate Governance; Corporate Insolvency Law; Criminology; Critical Perspectives on Law; Current Issues in the Legal Profession; Economic and Legal Aspects of Competition Policy; Employment Law; English Land Law; Environmental Law; Equality Law, European Human Rights; Evidence; Family Law; Food Law; Intellectual Property Law; International Family Law; International Human Rights Law; International Trade Law; Jurisprudence; Legal Philosophy; Media Law; Medical Law and Ethics; Penology; Private Law Theory: Obligations; Public Interest Law; Public International Law; Refugee and Immigration Law; Restitution; Tax Law; Transnational Contract Law; Sport and the Law.
The School of Law is committed to making available to students the option of taking a module from outside the discipline, under the Broad Curriculum programme, see http://www.tcd.ie/Broad_Curriculum. Fourth year students may also opt to write a research dissertation on a topic of their choice and/or apply for the Clinical Legal Education module in place of taught modules.
If you would like to find out more detailed information on all the modules offered, see: www.tcd.ie/Law/undergraduate/llb/freshman.php
ASSESSMENT
A combination of assignments and aural, oral and written examinations is used. There is a strong element of continuous assessment in language and French or German law subjects.
Careers
The increasing Europeanisation of legal practice means that graduates of the law and a language degree programme have much to contribute to the legal and other professions in Ireland, as well as enjoying career opportunities in Europe. In addition to careers in the legal profession, Law and French, and Law and German graduates also find employment in business, journalism, accountancy, banking, insurance, politics, foreign affairs and diplomacy and public services.
Further information
Visit us: If you are considering studying for a Law degree at Trinity College but want to be sure, you are most welcome to attend first and second year lectures. If you would like to avail of this opportunity, please contact us by e-mail (see below) to arrange a visit.
Law Open Day: Information will be posted on www.tcd.ie/Law
Tel: +353 1 896 1125 / 1278 | Email: law.school@tcd.ie
www.facebook.com/TrinityCollegeDublinLaw 
Email: germanic@tcd.ie 
Tel: +353 1 896 1373
---
Graduate Profile
David Hughes
The Law and German programme provided me with perspectives on language and on society which I think are unparalleled in any other programme. We had the opportunity to take our knowledge of the German language to degree level, with the help of an extremely competent and thorough German Studies Department. However, the real gem of the Law and German programme is the meeting place between the two disciplines; so few law students in the world are privileged to study a foreign legal system to such a level. We were thoroughly versed in the basics of German law in our first two years, before embarking on the Erasmus programme in a colourful variety of German legal faculties - this year was undoubtedly the highlight of the programme. Upon our return to Trinity, we consolidated our experience by studying four final-year law subjects (in preparation for training as barristers and solicitors) and we polished our written, aural and oral German skills, as well as taking a more in-depth look at the German and European legal systems in a class taught by a prominent German lawyer. All in all, the Law and German programme was an excellent first step toward a career in any number of areas - and we have found that, with this degree, we have simply strolled through job interviews!
Graduate Profile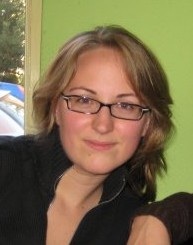 Sarah Palmer
Job title: Lawyer linguist, European Central Bank (Frankfurt, Germany)
I graduated from the Law and German degree course in Trinity in 2005. Of course, everyone knows that Trinity is a beautiful and historic place to spend four years. More importantly though, it is very diverse, with students from all over Ireland and beyond, so that it has a uniquely open and relaxed atmosphere. As a result, there are much fewer opportunities for cliques to get in the way of making friends and feeling at home. The Law School is also one of the most student-oriented departments on campus: law students have the support of both their peers, through the mentoring programme and the Law Society, as well as their teachers from Day 1. The Law and German programme has even more advantages: smaller class sizes make it a more intense academic and social experience. My Law and German classmates are still my closest friends because there was such a special atmosphere in the group. Studying German law also improved my understanding of Irish law. The main bonus of the Law and German degree, however, is the opportunity to study abroad in third year, become fluent in German and have a lot of fun at the same time. Without exaggerating, it is probably the most exhilarating year of your life. Since graduating, I qualified as a barrister and am now working as a lawyer linguist in the European Central Bank in Frankfurt, using the German skills and knowledge of Irish and European law that I gained in Trinity. I can say with confidence that a degree in Law and German definitely opens up many opportunities at home and abroad, whether in law or other areas. The language aspect and studying German law are not only challenging but also gave me a much broader perspective than I would otherwise have had and enhanced my ability to think critically, logically and analytically, skills which employers value highly in any field. From my own experience, I have found that the degree is extremely well recognised in Ireland and abroad and gives graduates a real edge, which is what matters, in the job market later on.
Course Options
Award
LL.B.(Ling. Germ.)
Duration
4 years full-time
Points Required
515
Number of Places
15
CAO code (Central Applications Office code) is
TR019
Minimum entry points required are 515
More information on minimum entry points
Options
---
Admission Requirements
For general admission requirements please click here
CAO code (Central Applications Office code) is
TR019
Options