Apply
To apply to this course, click on the relevant Apply Link below
Non-EU Applicants
Mature Student - Supplementary Application Form

Read the information about how to apply as a mature student, then select the link below to complete the TCD Supplementary Application Form for mature students.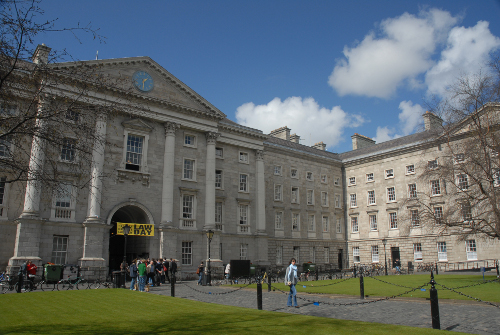 Why study Law at Trinity College?
Trinity College Dublin's School of Law, is Ireland's oldest and most internationally renowned law school. The School, ranked 1st in Ireland and 51st in the World in the 2011 QS World University rankings of law schools, attracts students of the highest calibre.
By national and international comparisons we are small in size, an advantage that fosters a friendly and vibrant relationship between staff and students, one inspired by mutual respect and co-operation. We are widely recognised for providing a liberal environment where independent thinking, the promotion of the ideals of social inclusion and equality is strongly encouraged. We educate people to be the leaders of the legal profession, public service and society.
In addition to our favourable smaller class sizes, Trinity College Dublin's law degrees offer an unrivalled number of optional modules in the final two years of study, thus affording students the opportunity to specialise and gain a competitive advantage over graduates from many other universities. Students reading any of our five undergraduate degree programmes, will have available to them all of the modules required for entry to the Irish and UK professional bodies.
The School is home to one of Ireland's leading legal periodicals, the 'Dublin University Law Journal', and the 'Trinity College Law Review'. The latter is published by the student members of the College's Law Society and now enjoys international dissemination on HeinOnline.
Trinity College Dublin's LL.B. degrees prepare students not only for life as 'lawyers', but also enable them to enter many career fields such as business, journalism, financial services, politics, foreign affairs and diplomacy and public services. The skills learned through studying law in Trinity College Dublin are useful in all walks of life.
Visit the Law School
If you are considering studying for a Law degree at Trinity College but want to be sure, you are most welcome to attend lectures. If you would like to avail of this opportunity, to come in and discuss your options with a member of staff, or to visit the Law School we would be happy to meet you. Please contact us by e-mail (see below) to arrange a visit.
Is this course right for you?
Law is an exciting, dynamic discipline which is constantly evolving and reacting to social change. It governs every aspect of our lives, from food labelling and football transfers to elections and crime. The study of law appeals to people interested in society, governance and current affairs. If you like to be challenged and intellectually stimulated then one of our Law degrees may be for you. A general interest in history and political developments will be an advantage as many legal modules cannot be fully appreciated without reference to their historical and political context. Legal training requires precise and careful use of language, therefore good writing skills and a facility for articulate expression are important.
Course overview
Law at Trinity College is a four-year degree programme. The first two (Freshman) years are given over to the study of core legal modules (many of which are required by the legal professional bodies). There is an appropriate balance in the Freshman years between the academic and practical aspects of law, achieved through the introduction of legal skills and mooting (mock trials) programmes, and assisted in part by members of our academic body with experience of private practice. In your Sophister (third and fourth) years you can focus on particular areas of law chosen from a range of approximately 30 modules.
Most of the teaching takes place at lecture level and is supplemented with seminars (small group teaching in classes of between 12-15 students). The academic year is divided into two terms (semesters). In the Freshman years, students take three modules per semester and a series of legal skills or mooting seminars and workshops. Each module is taught by three hours of lectures per week and four seminars per semester. In the Sophister years students take generally between six and eight modules (modules are weighted differently in the final two years, see below) and modules may also be supplemented by seminars and workshops.
Modules
Junior Freshman (first year)
Torts
Constitutional law I
The Irish legal system (including Legal skills)
Contract law
Criminal law
Legislation and regulation
Senior Freshman (second year)
Administrative law
Constitutional law II
Equity
European Union law
Land law
Private law remedies (including Mooting)
The Sophister years (third and fourth year)
Throughout the four years of study, students must take modules worth 60 ECTs (European Credit Transfers) each year. The majority of modules bear 10 ECTs; however, in the Sophister years there are also 5 credit modules available. The modules which may be available to study are as follows:
Advanced European Union law
Advanced evidence
Child law
Collective labour law
Commercial law
Company law
Comparative law
Corporate governance
Criminology
Critical perspectives on law
Economic and legal aspects of competition policy
Employment law
English land law
Environmental law
European human rights
EU food law
Evidence
Family law
Intellectual property law
International family law
International human rights law
International trade law
Jurisprudence
Legal philosophy
Media law
Penology
Public interest law
Public international law
Refugee and immigration law
Restitution
Tax law
Transnational contract law
Sport and the law
In the Senior Sophister year, students may opt to write a research dissertation on a topic of their choice in place of a taught module.
Broad Curriculum programme
The School of Law is committed to making available to students the option of taking a module from outside its discipline, under the Broad Curriculum programme. Students may choose to study modules from a variety of disciplines, not just from the Faculty of Arts, Humanities and Social Sciences (see www.tcd.ie/Broad_Curriculum for further information).
Study abroad
In the Junior Sophister (third) year, students have the opportunity to apply to study abroad in a prestigious European university with the EU funded Erasmus programme. In addition to exchange programmes in Europe, the School of Law also has bilateral links with leading universities in North America and Australia.
Career opportunities
A law degree provides the ideal foundation for the aspiring solicitor or barrister. However, law offers wider opportunities than professional practice alone, with many graduates finding employment in public administration, business, journalism, accountancy, banking, insurance, politics, foreign affairs, diplomacy and international financial services.
Law degrees and professional qualifications
No law degree entitles a person to practise law as a solicitor or barrister. If you wish to go on to obtain a professional qualification, the governing bodies for the profession require that you study certain specific modules in your primary law degree. These modules are taught as compulsory modules during the Freshman years and/or as optional Sophister modules. The School of Law's five undergraduate law degree programmes enables students the opportunity to study all modules required by the Irish and English professional bodies.
Students contemplating a career as a barrister will need to continue their studies with the Honorable Society of the King's Inns. To qualify as a barrister, law graduates must complete the one-year degree course with the King's Inns before 'devilling' with a qualified barrister for a year. Further information on becoming a barrister is available from www.kingsinns.ie
Prospective solicitors must undertake the professional training programme for solicitors delivered by the Law Society of Ireland (www.lawsociety.ie).
Separate requirements apply in Northern Ireland. Prospective barristers should consult the Under Treasurer, The Inns Court of Northern Ireland (www.barlibrary.com), while prospective solicitors should consult the Secretary, the Incorporated Law Society of Northern Ireland (www.lawsoc-ni.org).
In view of rapid changes relating to the rules of entry into professional study, all students are advised to maintain regular contact with the relevant professional bodies so that they are aware of any new requirements coming on-stream.
Further information
www.tcd.ie/law/undergraduate
Tel: +353 1 896 1125 / 1278
law.school@tcd.ie

Student profile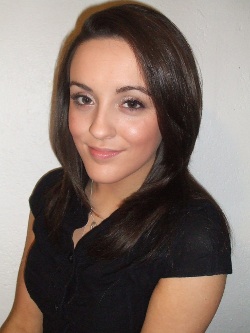 Aoife Beirne
"I chose to study at Law at Trinity because the Law School has an excellent reputation, both nationally and internationally. Some of the most respected legal minds in the country are among the staff there. The course is divided so that I studied four different subjects each year, so after four years I have gained an in-depth knowledge of sixteen different areas of law. I believe that my degree from Trinity will give me the backing I need to become a successful lawyer someday. The diverse mixture of nationalities and backgrounds in Trinity, as a university, helps to broaden the mind and create a better rounded student. There are endless societies to choose from and becoming a member of one or getting involved in the Students Union as a class rep, which I did, is a great way to make friends who share your interests. After four years of studying at Trinity I feel a little nostalgic at the prospect of leaving, and I am applying to do my Masters here next year. If you want a legal education that is second to none and if you want to have some fun while getting it, then I would strongly recommend Trinity."
Grainne McAnaney
If I am honest, I chose to study Law at Trinity College on a bit of a whim. Coming from Northern Ireland, most of my school friends were going to college there or in England and I very nearly did the same. I am now in my final year of Law here and I can honestly say I am so glad that I decided to go against the grain and come to Trinity College.The Law School is relatively small compared with other leading universities and it allows for a friendly close-knit environment between the staff and students. The four-year degree allows students not only to study the core legal subjects but also to delve into more specific areas of the law that they are particularly interested in. Law students are also given the invaluable opportunity of studying abroad for the third year of the degree in other world class universities. Studying in the United States gave me the chance to broaden my perspectives on legal issues and also to set up connections and friendships in another country that will last a lifetime.The teaching in the Law School here is second to none. Aside from the fact that most of the lecturers have written the book on what they are teaching, they are friendly and always willing to help. The lectures, especially in the third and fourth years, are not just aimed at making you pass an exam, but to have a wide and practical knowledge of the subject and to have an inquisitorial approach to what you are learning.
Trinity College is an internationally recognised university of world class standards and the Law School is a testament to that. If you are looking to have a great four years, learn about the law from outstanding teachers, and make a lot of friends in the process, then Trinity College is the place to be."
Graduate profile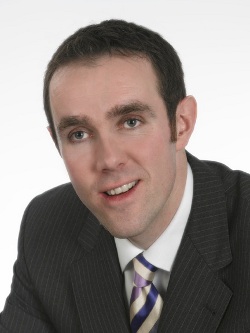 Garrett Simons, S.C. graduated from the Law School with a first class honours degree in 1992. Garrett is a senior counsel specialising in planning and environmental law, and the author of Planning and Development Law (Thomson Round Hall, Dublin).
"My reasons for choosing Trinity were, first, the excellent reputation of the Law School, and, secondly, the fact that it offered a four year degree course. A four year course not only allows for a greater choice of subjects, but also affords an opportunity to study those subjects in depth. Your degree is awarded on the basis of your performance in third and fourth year, which is a much fairer basis of assessment than in most colleges. The Law School is relatively small, and thus has a very friendly atmosphere. My lecturers were excellent, and in many cases were the leaders in their field. I particularly enjoyed the Environmental Law course taught by Professor Yvonne Scannell, and subsequently decided to specialise in planning and environmental law. I have no doubt but that the questioning approach which Yvonne and other lecturers encouraged us to take to legal issues has been of great benefit to me in my practice at the bar."